Inspireli Awards 2022, Design, Young Architects and Designers Contest News
Inspireli Awards 2022
2 Oct 2022
Inspireli Awards 2022 has its winners!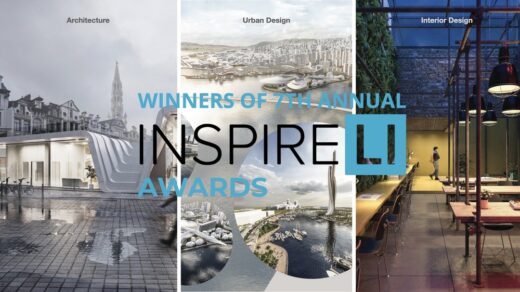 Inspireli Awards, the largest international architecture competition for students, has its winners of the 7th year. 1025 projects by 1344 participants coming from 92 countries competed this year and the global jury of 850 architects had an uneasy task to find the best ones.
Inspireli Awards is the largest international student architecture competition enabling new talents to tell their stories and raise awareness about their own world view before they get their chance to build it. It provides a forum for students, recent graduate and well-established professionals to connect to the general public.
On Sept 24, 2022 we held a LIVE Ceremony (watch it HERE or on Youtube) at the Czech Technical University, faculty Of Civil Engineering to acknowledge the best designs.
The Winner of category Architecture is MATVEY NEGODA from Saint-Petersburg State University of Architecture and Civil Engineering, Russian Federation – who qualified into the Finals with 2 projects (!) – explore his winning project "Art House in Brussels" here.
The Winner of category Interior Design is BEHROOZ NAKHAEI from Islamic Azad University, South Tehran Branch, Islamic Republic of Iran – explore his project "POPART CENTER" here.
The Winners of category Urban Design are RŮŽENA MAŠKOVÁ, JAKUB TOMAŠÍK, ADAM RÖSSLER from Czech Technical University, Faculty of Civil Engineering, Czech Republic – this project also scored 2nd place in the Inspireli Beirut Port Competition – explore the project "BEIRUT PORT" here.
Among the prizes for the winners are Full Archicad Licence, AIA recognition, certificate and this year for the first time also "What you desire" prize, giving the winners a chance to dream and Inspireli will do its best to fulfill their wishes, using the power of Inspireli Community.
The wishes were an internship at a European Architectural studio (Mr. Negoda), studies at the MIT (Mr. Nakhaie) and a day spent in the Zaha Hadid studio (Ms. Mašková and Mr. Tomašík and Mr. Rössler). Now it is up to Inspireli to complete the challenge.
We also announced the 2 special Prizes that have been a permanent part of the Inspireli Awards for several years.
In the Archicad Prize the winners are:
1st Place: Simone Pamio (University of East London, Italy) with his project "Pensierino Civic Center"
2nd Place: Muath Siam (Al-Quds, Palestine) with his project "The Museum of Monotheistic Religions"
3rd Place: Alejandro Cárdenas Ramírez, Amairani Valdez (ITESM, Carrera de Arquitectura, Mexico) with their project "METEPEC MARKET"
Thanks to our exclusive partner of the Inspireli ARCHICAD PRIZE Graphisoft, one of the main partners of Inspireli Awards we have full Archicad licenses as main prize for the 3 winners of Inspireli Awards and the winner of Archicad Prize.
In the Lumion Prize, the awards for outstanding use of Lumion and excellent 3D visualizations goes to 3 projects:
Jiří Krátký, Tomáš Gaál (CTU, Faculty of Civil Engineering, Czech Republic), with the project "Student dormitory in Warsaw"
Růžena Mašková, Jakub Tomašík, Adam Rössler (CTU, Faculty of Civil Engineering, Czech Republic) with their project "BEIRUT PORT"
Adela Moss (Akademia Sztuk Pięknych w Gdańsku, Poland), with her project "Whe Quaver"
Full photo gallery of the 2022 Winners Announcement ceremony is in the NEWSROOM.
With the end of the 7th Annual, the 8th Annual Inspireli Awards opens! Students have time to work during the 2 semesters – the deadline is July 14, 2023 23:59 local time.
The Design competition for this year is the Edu-Project Croatia (MIRIS GARDEN) – a unique educational project of a holiday resort in Croatia that will not only allow students to be involved in shaping the final design, but most importantly to work with product and technology suppliers from design to implementation.
Part of this is also INNOVATIVE SOLUTION AWARD recognizing innovative solutions focused on sustainability and consideration, regardless of the feasibility of the project. Show the world how we can build responsibly!
Inspireli Team
Sept 27, 2022
7th Annual Inspireli awards is here and the registration is open!
INSPIRELI AWARDS is the world's largest global student contest, with participants from 142 countries and 630+ architects in the jury. The aim of the competition is to support young talents in architecture free of charge, regardless of their social, economic or ethnic conditions.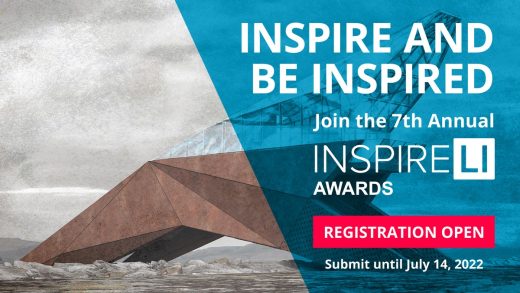 INSPIRELI AWARDS HAS NO PARTICULAR TOPIC
Each country in the world faces different challenges in terms of architecture. Upload your school project and show the world what issues you address at your university, in your country, on your continent.
Students can compete in three categories – Architecture, Interior Design & Urban Design. Individuals as well as teams can participate. Inspire and get inspired – more info and project's registration on https://www.inspireli.com/en/awards/photogallery
NOT ONLY WINNERS GAIN
Anyone who enters the competition can request a feedback for their project upon registration that is then free to access at Inspireli Education website. We will assign a juror from another continent who will advise the student on how to improve his/her project. At the same time, a 3D and 2D visualization specialist will advise on how to improve the presentation of the work.
Entering the competition opens the door into our global community. Student becomes a member of Inspireli family. We will be happy to help, advise, or connect students with universities, colleagues, or studios from around the world. Inspireli is here to help each other.
INSPIRELI COMPETITION
Every year, there is also a real topic competition. After designing Campus at Slovak Technical University last in the last year's Inspireli Awards, this year we help Beirut. The Port of Beirut was destroyed in a devastating explosion in August 2020 and Inspireli offered to take part in the reconstruction, and the Beirut City Council accepted.
Port of Beirut designs compete in both the Competition and the Award. More info here https://www.inspireli.com/en/awards/beirut-documents and video here https://www.youtube.com/watch?v=myqH772GchM
Entry fee: FREE
Status: OPEN
Deadline: July 14, 2022
Geography: World
Who can participate: Award is open to students of full-time study and distance learning (bachelor's or master´s degree) of university of Architecture or similar branches (Engineering, building and artistic)
Categories to compete in: architecture, urban design, interior design
Registration: https://www.inspireli.com/en/awards/
Prizes: "Win what you desire" prize, Archicad Pro licence, AIA recognition and invitation, Membership in the Board of IA Advisors, Professional feedback, Invitation to the Jury after graduation
SPECIAL BONUS: For all who inquire – Professional feedback to the project and 3D/2D visualisations at Inspireli Education platform
FAQ: https://www.inspireli.com/en/awards/faq
Inspireli Awards 2022 image / information from Inspireli
Inspireli Awards 2016 – Young Architects and Designers Prize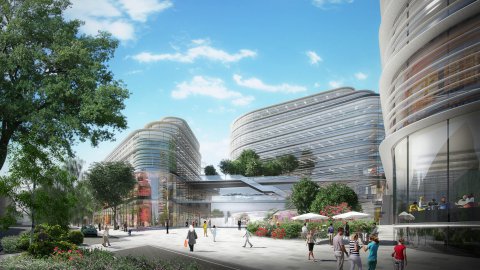 Inspireli Awards – 2016
Location: Milan, Italy
Architecture Competitions
Architectural Competitions : links
Architecture Competitions – architectural selection below:
Wilcox Road South Lambeth Competition, London, England, UK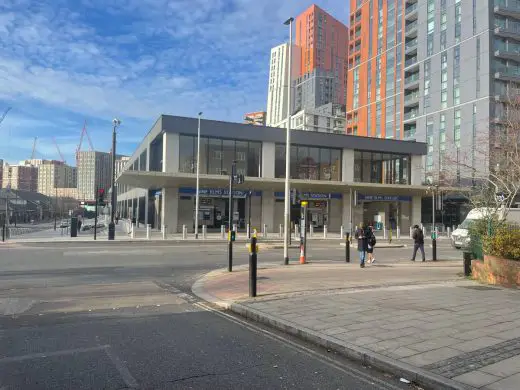 photo courtesy of LFA
Wilcox Road South Lambeth Competition
New London Architecture King's Cross Design Competition, North London, England, UK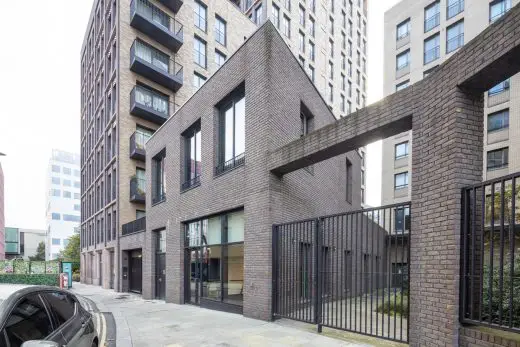 New London Architecture King's Cross Design Competition
Weissenhof in Stuttgart open urban planning ideas competition, Stuttgart, Baden-Württemberg, south west Germany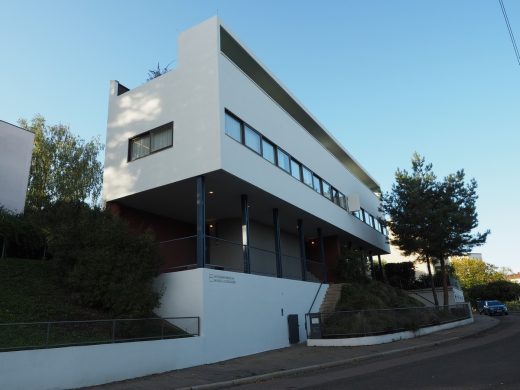 photo courtesy of IBA'27
Weissenhof Stuttgart open ideas competition
Kaira Looro Architecture Competition 2022 – Children's House, Senegal, West Africa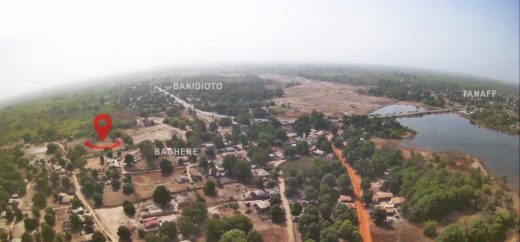 Kaira Looro 2022 Competition
Hangar Ticinum Competition 2021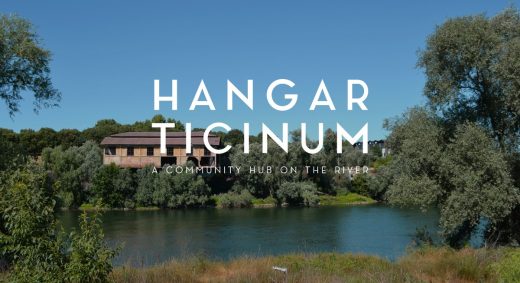 Hangar Ticinum Competition
Experiential Architecture, Architectural Essay Competition 2021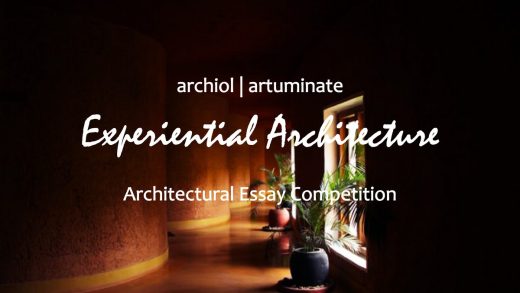 Experiential Architecture Essay Competition 2021
Vltava Philharmonic Hall Design Contest, Prague, Czech Republic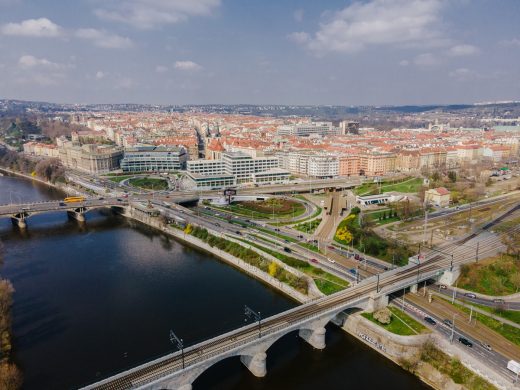 image courtesy of architectural contest organisers
Vltava Philharmonic Hall Prague Competition
Render Challenge 3
Archiol's 2021 Render challenge 3
Architectural Awards
Comments / photos for the Inspireli Awards 2022 page welcome