2021 Neave Brown Award for Housing Shortlist, RIBA Architecture Winners, British Architect
2021 Neave Brown Award for Housing
14 September 2021
We will be announcing the 2021 Stirling Prize shortlist on Thursday this week, but today we're sharing the shortlists for the Neave Brown Award for Housing and Stephen Lawrence Prize – the winners of which will also be revealed on 14 October:
News from Royal Institute of British Architects Award, England, UK
RIBA announces shortlist for 2021 Neave Brown Award for Housing
95 Peckham Road by Peter Barber Architects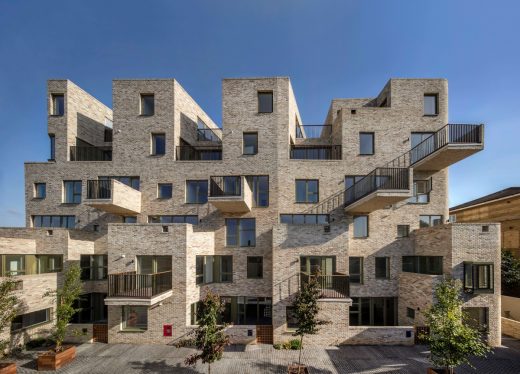 photo © Morley von Sternberg
Blackfriars Circus by Maccreanor Lavington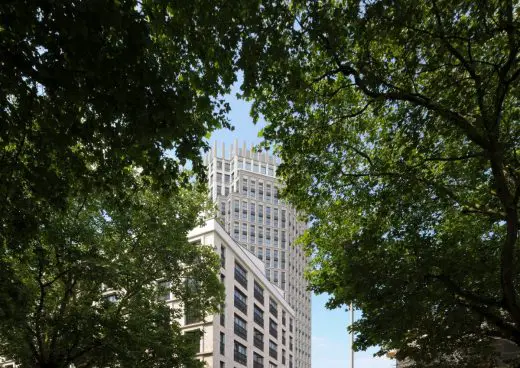 photo © David Grandorge
McGrath Road, London, by Peter Barber Architects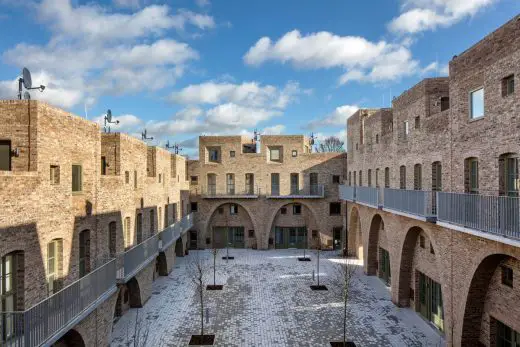 photo © Morley von Sternberg
Key Worker Housing, Eddington, Cambridge by Stanton Williams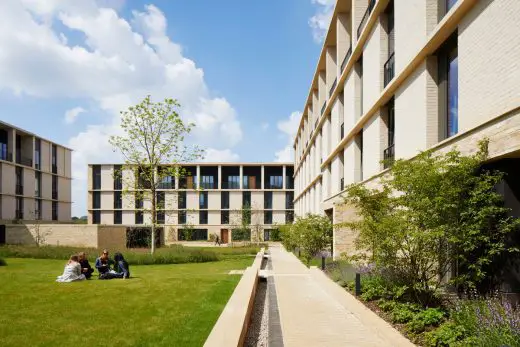 photo © Jack Hobhouse
The Royal Institute of British Architects (RIBA) has today (Tuesday 14 September) announced the shortlist for the 2021 Neave Brown Award for Housing, named in honour of modernist architect Neave Brown (1929 – 2018), who designed the Alexandra Road housing estate in Camden amongst other projects.
The shortlist for the 2021 Neave Brown Award for Housing is drawn from the winners of the 2021 Regional Awards, that are projects of ten or more homes completed and occupied between 1 November 2017 and 1 February 2020, and at least one third of the housing needs to be affordable.
The four housing developments shortlisted for the 2021 Neave Brown Award for Housing are:
A vibrant development made up of 33 homes, embracing dramatic design and playful features, and a peaceful courtyard behind the building. The block is a lively new addition to the Peckham street.
A sustainable new neighbourhood, revived from a semi-derelict brownfield site, which comprises several separate blocks with stunning roof gardens and a 28-storey tower. It generates 336 new homes and includes two public areas and a yard surrounded by units for small enterprises.
A communal residential scheme, designed for the University of Cambridge, with interconnected courtyards and harmonious shared spaces throughout the development, welcoming both residents and the public. It incorporates sustainable water features and bike storage units wrapped in timber.
A series of 26 unique townhouses, designed for the London Borough of Newham. The houses challenge convention with their creative layouts and the combination of a traditional London terrace and European courtyard, which brings the residents together.
RIBA President Simon Allford said:
"These exceptional housing developments are exemplars of sustainable, innovative design; they foster a strong sense of community, and encompass the values of social housing pioneer, Neave Brown. Each scheme provides an intelligent and creative solution that addresses the UK's affordable housing challenge. They also offer delightful places to live that consider the health and wellbeing of current and future residents. Congratulations to all of the projects shortlisted for our second Neave Brown Award for Housing."
The shortlist was selected from the 2021 RIBA Regional Awards winners by an expert panel of judges: Winner of 2019 Neave Brown Award for Housing David Mikhail (Chair), Co-founder and CEO of Public Practice Pooja Agrawal and Neave Brown family representative Mark Swenarton.
The winner of the 2021 Neave Brown Award for Housing will be announced at the RIBA Stirling Prize ceremony on Thursday 14 October at Coventry Cathedral.
Neave Brown
Neave Brown (1929 – 2018) was a modernist housing architect, best known for a series of housing estates in and around Camden in North London. In 2018 he was awarded the UK's highest honour for architecture, the Royal Gold Medal for Architecture, which is approved personally by Her Majesty The Queen. Recognition for Neave Brown came late in life.
His work in the 1960s and 70s was rejected for eschewing the high-rise norms of the time and instead – most notably in the case of Alexandra Road (1978) – focussing on a street-based alternative that placed an emphasis on communal spaces and shared facilities, whilst working within the constraints of local authority budgets and planning requirements and a dense and constrained urban context. His plans made clever use of space, creating capacious and generous rooms for occupants.
RIBA Awards
The RIBA Awards have been running continuously since 1966, apart from 2020, when due to the COVID-19 pandemic they were postponed. The 2021 RIBA UK Awards (including Regional, National and the RIBA Stirling Prize) have been selected from the shortlist for the 2020 RIBA Regional, RIAS, RSUA, and RSAW Awards.
No matter the shape, size, budget or location, RIBA Award winning schemes set the standard for great architecture all across the country. RIBA Awards are for buildings in the UK by RIBA Chartered Architects and RIBA International Fellows. Entries are to be submitted to the region or nation in which the building is situated. Winners are considered for the RIBA Stirling Prize.
95 Peckham Road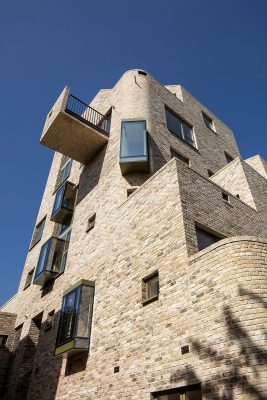 photo © Morley von Sternberg
95 Peckham Road Southwark
Blackfriars Circus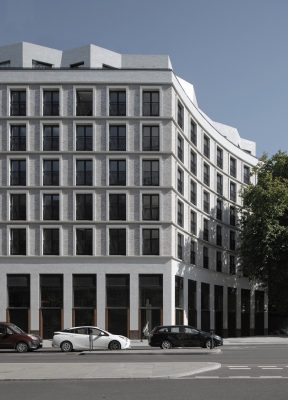 photo © David Grandorge
Blackfriars Circus Tower, South East London
Key Worker Housing, Eddington, Cambridge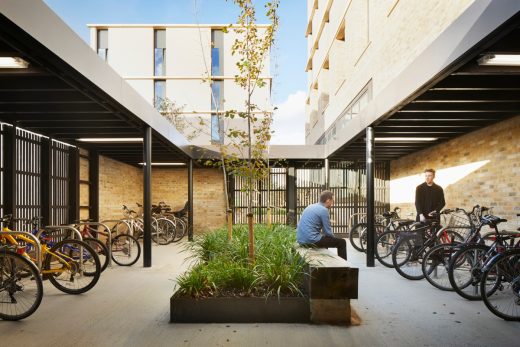 photo © Jack Hobhouse
Buildings in Eddington, North West Cambridge by Stanton Williams Architects
McGrath Road Housing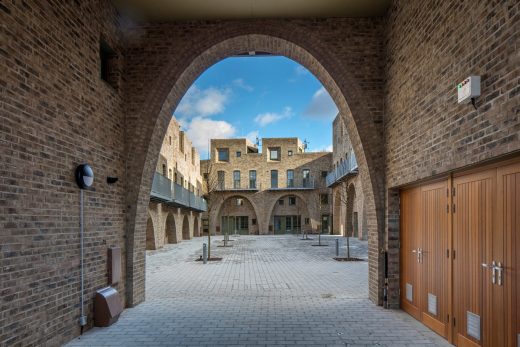 photo © Morley von Sternberg
McGrath Road Housing by Peter Barber Architects
2021 Neave Brown Award for Housing Shortlist information received from RIBA 140921
Previously on e-architect:
29 Sep 2017
Neave Brown wins RIBA Architecture Award
Neave Brown wins Royal Gold Medal for architecture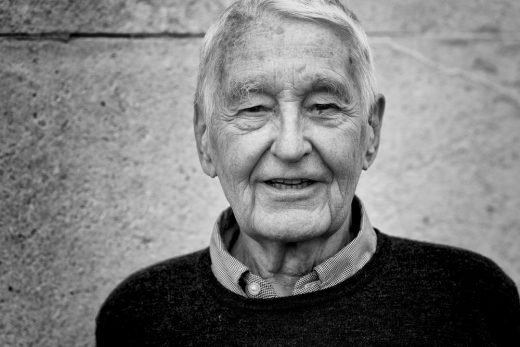 photo © Gareth Gardner
RIBA Gold Medal for Architecture
Neave Brown 1929-2018, British Architect
RIBA Gold Medal for Architecture 2018 Winner
Alexandra Road Estate, Camden, London building by Neave Brown: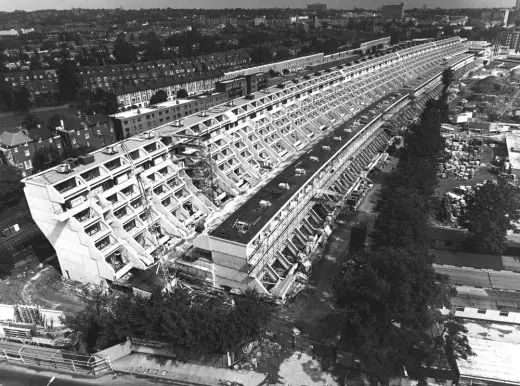 Alexandra Road Estate, Camden, London building: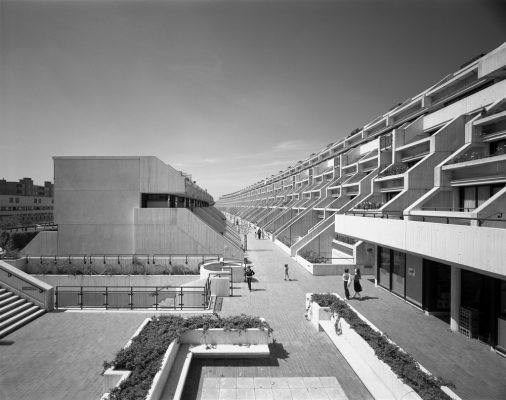 2021 Neave Brown Award for Housing Shortlist images / information from RIBA 140921
Location: UK
Architectural Awards
Comments / photos for the 2021 Neave Brown Award for Housing Shortlist page welcome