Shellharbour Club Masterplan, Wattle Road Building, Illawarra NSW Development
Shellharbour Club Building
Wattle Road Masterplan in New South Wales design by Buchan Group Architects, Australia
18 Apr 2018
Shellharbour Clubg, Illawarra
Design: Buchan Group Architects
Location: Shellharbour, Illawarra region, New South Wales, Australia
Shellharbour Club
BUCHAN'S MASTERPLAN REJUVENATES MAJOR SHELLHARBOUR CLUB
Work continues on the $74 million development masterplan of the Shellharbour Club on NSW's south coast, with new eateries now open and further upgrades beginning soon.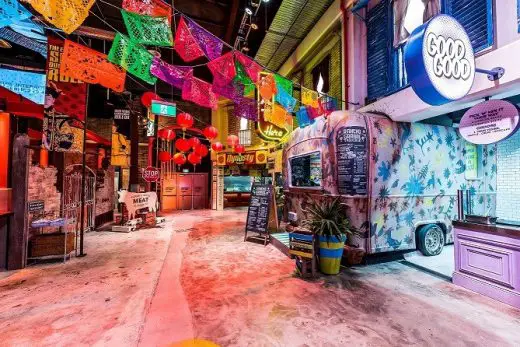 The Club – which was established in 1956, moved to its current 8ha location on Wattle Road, Shellharbour in 1983 – attracts more than 530,000 people a year.
In 2013, Shellharbour Club engaged acclaimed Australasian design firm The Buchan Group to develop a masterplan, which guides development at the site for 20 years.
The Buchan Group Sydney Managing Principal Anthony Palamara said the masterplan included a transformation of the long-standing club house and allowed for the delivery of new community facilities, including: a hotel, aquatic and fitness centre, function centre, commercial and medical facilities and associated parking facilities.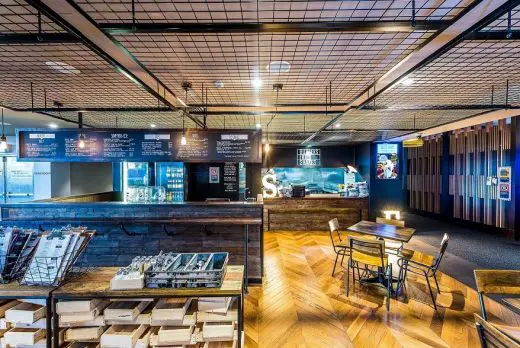 "The Shellharbour Club is an institution in the Illawarra region and a leader in providing club facilities and services to members and guests," Mr Palamara said.
"Buchan's role is to proactively assist the club in updating the envisioned master plan and support the club's long-term strategy of growing and diversifying its assets."
As well as the overall masterplan, Buchan also developed a rolling three-year furniture, fittings and equipment (FF&E) audit and refurbishment program for the clubhouse, as well as a 10-year expansion strategy for its gaming, food and beverage offering.
"Our interior designers have also been engaged to refurbish the club house and its VIP gaming areas, auditorium, billiards, main lounge, ladies bar and sports bars which are being worked on this year," he said.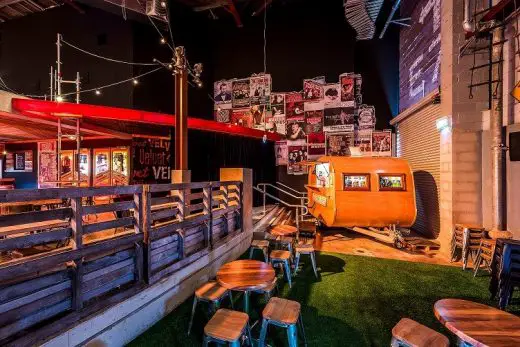 "The club is passionate about providing the best for their members so we are exploring current trends and creating non-typical welcoming spaces.
"The general intent is for furniture to have a three-year life so our approach has been to choose robust and expressive materials which are hard wearing, long lasting and have an industrial look."
The Buchan Group was also engaged for the 2nd stage carpark which is now complete, and a FF&E renewal of the street food precinct called "Precinct", along with the 'Lido Café Pizza Kitchen which was completed early last year.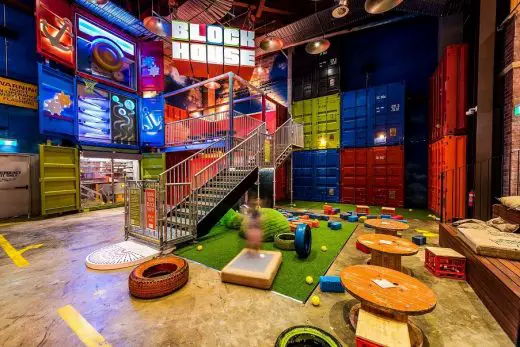 "The lifestyle and casual dining experiences in the beach resort area of Lido di Venezia in Venice, Italy influenced our design for the café," Mr Palamara said.
The event space, "Society", was completed in June last year, with Buchan's interior design work informing the venue which seats 100 guests.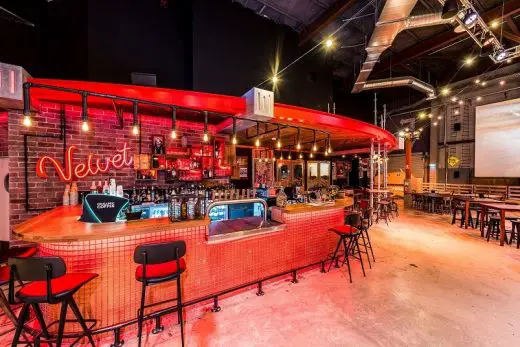 "The look is industrial elegance with polished concrete flooring, exposed beams, an exposed crumbling brick wall, and brass finishes," he said.
"We drew on the space's raw form to create an event space that accentuates textures and materiality."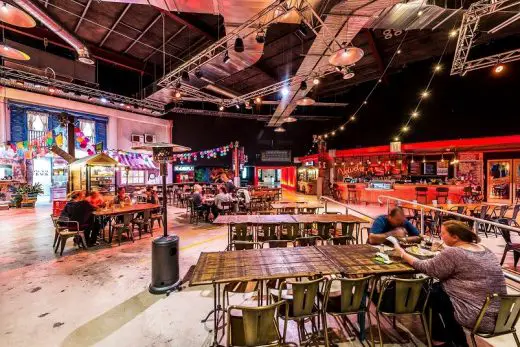 Meanwhile, Mr Palamara, along with members of his senior design team and a client group have recently returned from a benchmarking tour of casino, club, hospitality and food/beverage venues around the world, including Hong Kong, Macau, Las Vegas, Los Angles and southern California.
The focus of their trip was to review and assess architectural and design work and trends happening internationally.
Shellharbour Club Building images / information from Buchan Group Architects
Address: Shellharbour Rd, Website: Shellharbour, NSW 2529, Australia
Phone: +61 2 4296 7155
18 Jul 2016
Buchan Masterplan for Shellharbour Workers Club Development, New South Wales, Australia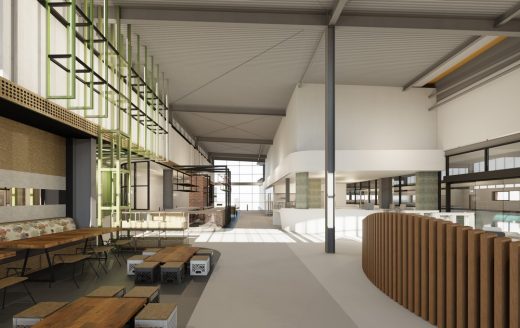 image from architect
Shellharbour Workers Club Building by Buchan Group
Location: Shellharbour Rd, Shellharbour NSW 2529, Australia
Australian Contemporary Buildings
New Australian House Designs
Cloud House, North Fitzroy, Melbourne, Victoria
Cloud House North Fitzroy
Harold Street Residence, Melbourne, Victoria
Harold Street Residence
Cross House, Mount Nelson, Tasmania
Mount Nelson House
Comments / photos for the Shellharbour Club Building design by Buchan Group Architects – page welcome
Website: Shellharbour Workers Club