Your guide on making your home life perfect tips, House style advice, Property decor guide
Your Guide on Making Your Home Life Perfect for You
July 30, 2021
Home is supposed to be a place where we feel free to truly be ourselves. It's the one place where we can live unapologetically. The place we come to recharge, to relax, to rest, and to enjoy ourselves.
It's a place that we gather with loved ones, a place we share with the people that we care about.
Simply put, our home is our place. It's only natural that we want to make it as comfortable, relaxing, and welcoming as possible. But we always wonder if there's something that could make our home life easier, simpler, or just more right for us?
Since no two homeowners are the same, no two homes are the same either. That's why we have put together this list of how you can make your home life perfect for you.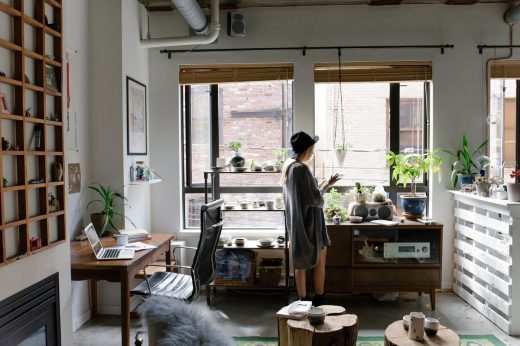 Kitchen Appliances to Make Life Tastier
Cooking. Some of us love it, some of us hate it, but most of us will have to do it at some point or another. So why not make it easier, more fun, or both?
Here are some of our top picks for wonderful kitchen appliances and accessories to make your kitchen livelier.
The Only Pot You'll Ever Need
You can go ahead and throw out that huge collection of randomly mismatched pots and pans. We have found the only pot that you'll ever need. And guess what? It just so happens to be the only pan you'll ever need, too.
This pan from Our Place has everything you could possibly want from every piece of cookware you could ever own. Frying, searing, boiling, steaming, you name it, this pan does it, and well. It comes in some fun different colors to fit your house's vibe, plus it has a built-in spoon rest. Pretty amazing, if you ask us.
A Single-Serving Morning Coffee Life Saver
If you don't already have one of these in your kitchen, run, don't walk, to pick one up for yourself today.
The Keurig machine is a lifesaver for all coffee lovers who are exhausted (which is all of us before coffee, right?) All you have to do is pop a pod of your favorite coffee, tea, hot chocolate, or latte in, press a button, and have your morning brew ready to go in a matter of minutes.
You don't have to go through brewing a whole pot and it costs a heck of a lot less than buying a latte at your favorite coffee chain.
A Bedroom that's Nothing to Snooze At
We all know the importance of our bedroom. It's the space that we go to at the end of our day to rest and recuperate. It's a place that's safe for us to go into at night, watch TV, read a book, and best of all, sleep.
The key to making your home life perfect for you is to make your bedroom perfect for you.
Here are three things that you can do to make your bedroom the best place in the world to be.
A Blanket to Snuggle Up In
Let's start things out real nice and simple: with a blanket.
Your blanket keeps you comfy and cozy at night or during those movie binges. They help regulate your body temperature for sleep, keep you warm, and of course, protect you from monsters.
Stock up on multiple fluffy, soft blankets to make your bed cozy and perfect for snuggling up. As a bonus, they also make blanket forts better.
The Comfiest Mattress Ever
Your night of sleep is only as good as the mattress that you're sleeping on. For many of us, we're still sleeping on a mattress that's over a decade old, worn out in the center or on the edges, with tired coils.
To make your bedroom perfect, you need to get a fluffy, comfy hand tufted mattress. This will provide cushiony support to keep you from tossing and turning at night, allowing you to relax and sleep soundly.
Super Cool Modern Bedroom Furniture
There's more to a bedroom than just a bed. A bedroom is where you probably keep a lot of your stuff. And you need a place to keep that stuff organized and easy to access.
You also probably need something to rest your mattress on unless you just want to keep your mattress on the floor (which we don't recommend). Upgrading your bed frame and dresser to some more modern bedroom furniture can make your room look and feel like the place to be.
Furniture to Fit Your Life
Outside of your bedroom, you need more furniture for the rest of your house. Especially with many people working from home, you may find yourself spending a lot of time at a desk.
If you're looking to make your working-from-home setup more personalized, unique, and perfect for you, try out something other than an office chair.
One of the best desk chair alternatives out there? An exercise ball. It's a great way to keep your body active and engaged while sitting at a desk for hours a day.
Take Your Health and Wellness Seriously
Now that your environment is comfortable, it's time to take care of your body, too.
Self-care is more important than ever, and it's time to take your health and wellness to the next level.
Nourish your body and skin from the inside out to live your healthiest life with these solutions.
Hemp Gummies to Help You Feel Better
If you deal with chronic pain or anxiety, you've probably spent some time searching for things to help you deal with symptoms. Why not try something new?
Some good hemp gummies containing healthy CBD can be perfect for relieving achy joints, calming anxiety, and helping you get to sleep faster.
A Science-Backed Skincare Routine
If you've been searching for a good skincare routine but feel like you don't know where to start, you can go ahead and stop the search.
Try revolutionary skincare brand figure 1 beauty for science-backed skincare that is designed and formulated for your unique skin. Take their quiz and have them put together a personalized skincare routine just for you.
Taking Care of Fido
If your home life includes a puppy or two, you probably have questions swimming through your mind at any given moment.
One of the biggest questions that we wonder about is how many times a day should a dog eat? Though many people have differing opinions and different dogs have different needs, most adult dogs need to be fed twice a day for optimum health.
So, there's one less thing that you need to worry about at home.
Find the New Home of Your Dreams
If your house just isn't doing it for you anymore, it may be time to make a move. If that's the case, check out homelister to put your house on the market and get it sold in no time. You deserve to live in a house that feels like, well, home.
Your guide on making your home life perfect summary
The key to making your home life perfect is to make it right for you and your personal needs. Think about what the perfect home looks like for you and then go after it.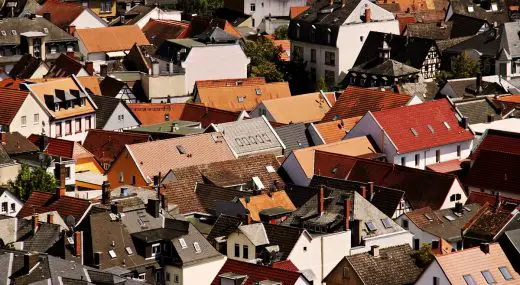 Comments on this guide to Your guide on making your home life perfect for you article are welcome.
Building Articles
Comments / photos for the Your guide on making your home life perfect for you guide page welcome