Custom builder vs general contractor: Who should build your home?, Building Design Tips, Online Advice
Who Should Build Your Home: Builder Or Contractor?
25 May 2021
You've sat down in the middle of your living room, kettle whistling from the kitchen, your favorite blanket snuggled up next to you and your cat scratching at the loose couch thread in the corner. It seems like a perfect picture, but you're overcome with the feeling that something's missing.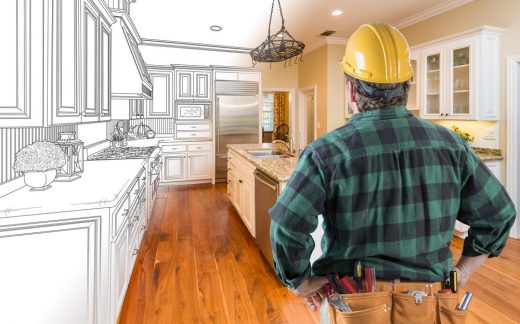 Builder Or Contractor: Who Should Build Your Home?
It then hits you—it's time to fulfill your life-long dream of building a new home—a home that you've been envisioning for years but hadn't yet had the means to turn into a reality. Turning that magical picture in your mind into a physical property, however, comes with many important decisions. One of the most important is whether to choose a custom builder or a general contractor to complete the construction.
Your initial gut reaction may be to seek out the most affordable option. Using this alone as your measuring stick may not be wise, however, for there are several other factors to consider that play into balancing cost and quality. Understanding the differences of each, as well as weighing the advantages and disadvantages is essential before deciding what's right for you.
What is a general contractor (GC)?
A GC is responsible for overseeing the construction process and delegating tasks to other experts. They don't have their own crew or specialize within a certain area, but are in charge of organizing resources and carrying communications between each party.
In order to make a profit, they'll add a little extra on top of each subcontracted role. (1)
What is a custom builder?
Custom builders manage the entirety of the project, from the initial drafting stages to the actual construction. Some firms may also aid you in picking an appropriate lot for the build. In comparison to general contractors, custom builders have a whole team working alongside them. Outsourcing will generally only occur when specific licenses are required, such as for electrical work or plumbing. (1)
Advantages and disadvantages of custom builders
Custom home builders—like Ironwood Custom Builders, for example—pride themselves on having the customer's best interests and overall vision at heart. They tend to dedicate more time to one project and can therefore confirm that every component is thoroughly and successfully completed.
They generally have access to more resources than GCs, as well as personal relationships with experts and vendors that they can leverage. Communicating with one team rather than several independent/freelance builders may also prove easier and lead to a home that has the same level of high-quality construction throughout. Allowing independent workers (under a GC) to tackle different pieces of your home may lead to conflicting plans. (2)
If you decide you want to add or modify an element, this isn't as much of a hassle as it would be with a GC. Custom builders often offer more flexibility and customizability from the outset. Rather than choosing between two set layouts with a specific, unwavering number of floors, custom builders allow you more freedom.
They also know how to schedule the project properly and will guide you through each and every step. Therefore, if you're after a smooth, client-focused experience, custom builders may be the way to go.
Advantages and disadvantages of general contractors
General contractors are favored by some due to their affordability and the advantage of having a single point of contact. Through working on a diverse range of projects, they often acquire a large pool of contacts to draw on, and they can generally receive discounted materials and labor, from both suppliers and subcontractors. They'll also aim to finish the project in a timely manner, as that's when their profit comes in.
When it comes to insurance, hiring a general contractor should put your mind at ease, as their general liability coverage will protect you from any unexpected damage or accidents along the way. Their extensive knowledge of building laws and regulations should also save you a lot of time and money down the track, compared to hiring an unlicensed contractor. (3) (4)
There are, however, a few downsides to consider:
General contractors will tend to agree on rates up front when sub-contracting jobs. Therefore, if you have a change of heart and wish to extend, add to, or modify your plans, this may impact your final costs.
Since you're overseeing the project rather than personally involving yourself in each stage, a GC may pose other challenges. They could fall down on scheduling, leading to delays, or they could fail to properly vet a supplier leading to the use of unsound materials.
Final thoughts
Choosing between a GC or a custom-building firm may seem confusing at first. If, however, you properly assess your needs, compare quotes, and weigh cost vs. quality, you should be able to land on the right choice for you. Before you know it, you'll be enjoying a hot bubble bath in your new home in no time.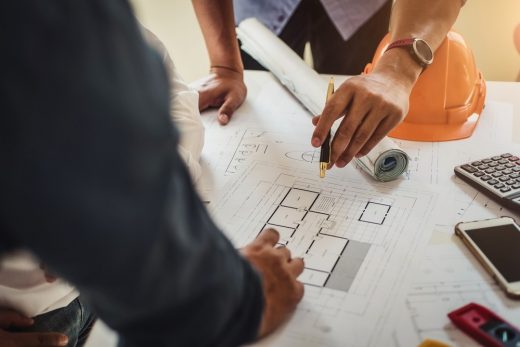 References:
Comments on this Custom Builder Vs General Contractor: Who Should Build Your Home? article are welcome.
Building Articles
Residential Architecture
Comments / photos for the Custom Builder Vs General Contractor: Who Should Build Your Home? page welcome