Which region on Lake Como is best for get-away rentals guide, Italian luxury properties, Residential property
Which region on Lake Como is awesome for get-away rentals?
26 November 2022
Lake Como draws tourists from all over the world and with a variety of travel styles.
Luxury properties in the vicinity of Como—Blevio, Torno, Moltrasio, Laglio, and Cernobbio—are best rented because of the high-end tourism there. The "golden triangle" (Varenna, Menaggio, and Bellagio) on the western shore of Lake Como, from Argegno to Menaggio, is popular with tourists who enjoy leisurely strolls along the lake, admiring parks and villas (many of which are in this area), and savoring delectable dishes at local eateries. In case you would like to get more information, please do not hesitate to visit this website.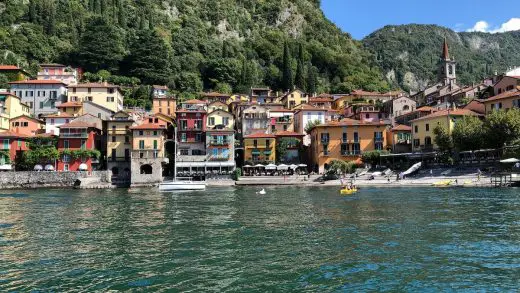 The cities of Domaso, Gera Lario, Colico, Bellano, and Lierna are popular with young people and those who enjoy sports like kitesurfing, sailing, cycling, and trekking.
Our opinion is that anything is rentable!
When tourists rent private accommodations, the following are the features that they most value:
New and clean furnishings
A view of the lake
Parking or garage
A balcony or terrace
A garden and pool!
What is the typical annual rental income for the lake Como property?
According to our clients' experiences, the average annual income may range from 3 to 8 percent.
In Italy, individuals who rent their homes out to tourists are subject to a 21 percent flat tax.
Attention: expenses for real estate maintenance or concierge services cannot be deducted from taxable income for non-residents of Italy.The rate is applicable to gross income.
Which size is best for good rentals?
In terms of the number of weeks they are rented for, both studio apartments and apartments for large families do well.
The following factors should be taken into consideration when selecting a property to invest in:
Three studio apartments may not always earn more than one large apartment (for example:Consider that in the Lombardy region, a private person who rents to tourists after three real estate properties must register as an enterprise in order to no longer use a flat tax rate, must apply 10% VAT on the bills, just like hotels do, and can also write off their expenses from the taxable base. Three apartments will have three different electricity meters, and for each meter, you will pay the same fixed amount for the existing electricity contract.
If a client has a large budget and wants to invest in real estate for income, I would prefer to offer him a villa rather than ten small apartments because they are easier to maintain and generate the same income.
Which seasons are ideal for rentals?
The villa and park opening and closing times coincide with the tourist season, which typically runs from March to the end of October.
By law, short-term renters in Lombardy are required to remain closed for ninety days per year.
Conclusions:
If you pay more attention to your property and make a little more for your guests than all the others, it will give you a great competitive advantage) The rental income is paying off the mortgage loan at the moment (it has never been so profitable to buy with a loan and rent out) When deciding where and in what to invest, start from the budget you have to invest. Lake Como is one of the best places to invest in a vacation rental because, during the season, you will see the occupancy of most structures on Booking.
Who chooses to buy a property to rent to tourists rather than invest in real estate for long-term rental:
You want to live in this house occasionally when you go on vacation, you want to save money by investing in the best real estate in the world, you want the property to pay for its upkeep, you want a steady rental income, but you want to avoid problems caused by a tenant's bankruptcy when renting for a long time.
Comments on this guide to Which region on Lake Como is best for get-away rentals article are welcome.
Lake Como Houses
Lake Como Properties – Selection
Bathing building, Lake Segrino, near Como
Lago Segrino building
Casa del Masso, Como
Lake Como house
Villa ad Alzate, Como, Italy
Villa ad Alzate
Villa con piscina, Como, Italy
Como villa
Key Italian Buildings
Contemporary Italian Architecture
Italian Architecture Designs – chronological list
Building
Residential Property Articles
Comments / photos for the Which region on Lake Como is best for get-away rentals advice – North Italian luxury property page welcome