Trusted Architect Hiring Advice, Architectural Tips, Interior Designer Guide
When it is necessary to hire an architect tips
6 Nov 2019
Should you hire an interior designer, handyman or architect? People often go with the first two choices due to the rate architects charge. However, there are times you need the architect's assistance, whether they're checking the handyman's proposed changes, advising you in how to get planning permits or giving tips on how to repair the damage done by the last home renovation.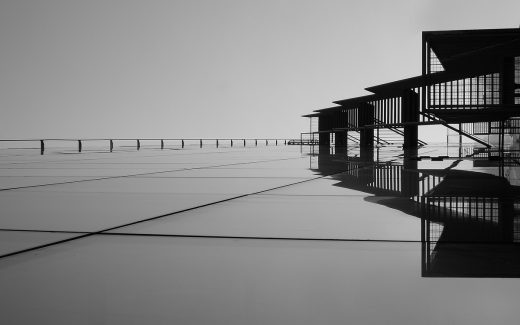 When Your Project Requires Planning Permission
If you're pouring concrete, you need to get planning permission. Ensure that your plans are approved by engaging an architect. Your contractor may have a general plan, but you should have an architect review and approve the plans before you submit them for council approval. This includes the construction of retaining walls, altering the drainage in your yard and the addition of outbuildings. A side benefit of hiring an architect is that the new she-shed or storage shed won't stand out like a sore thumb when you're done.
When You're Making Structural Changes
Don't just hire an engineer and a contractor and literally raise the roof. Review the proposal with an architect so that the renovation isn't blindingly obvious to anyone else after the work is done. If you're planning on opening up the living room, consult with an architect or engineer so that you don't damage a load bearing wall and cause a roof collapse.
Don't add flooring and furniture to the attic until you know for certain it can support the load. For example, many attics need additional supports to hold up residents and their belongings. And that extra infrastructure could reduce the vertical space you have to work with.
Consult with an architect before you renovate your basement, too. You don't want to make the mistake of setting up bedrooms without ensuring it won't flood. Don't assume that the downstairs toilets and showers will flow as expected without having an expert run the numbers.
When You're Making Major Home Renovations
Many people ignore the value of an architect's advice when they're hiring interior decorators and handymen to totally redo their house. You don't want to have a handyman working through a list of projects without a grand vision while the interior decorator tries to make everything look great. Experienced contractors may be as good at the simple remodel of a kitchen or bathroom as an architect. For large projects, you need an architect's advice to ensure it all comes together at the end.
What is the definition of a major home renovation? If it costs more than five percent of the home's value, call in an architect or experienced contractor. If it costs more than ten percent of the value of the home, you must have an architect on board.
When Space Is Limited
When you're renovating a very small space, every square foot counts. Bring in an architect to make your bathroom more usable or convert a modest room so that it suits a new purpose. On the flipside, you may want to bring in an architect to assess your current home before you go forward with a new addition. The solution may be revising the floor plan instead of pouring another slab of concrete.
Comments on this guide to When it is necessary to hire an architect – home improvement projects advice article are welcome.
Building Articles
Comments / photos for the When it is necessary to hire an architect page welcome