Trusted Hiring Architect Advice, Real Estate Design Tips, Property Guide
What should we consider to hire an architect?
23 Nov 2019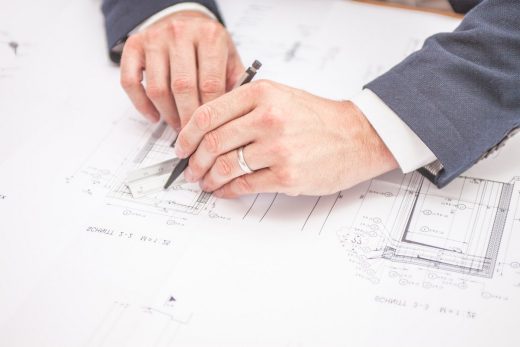 image courtesy of article provider
Hiring an architect or a suitable design team to carry out a construction work does not always prove to be an easy decision when representing this as a considerable investment of money.
If you are thinking of building your house, remodeling your office, remodeling your apartment, or carrying out some type of project, you will surely want to compare different options. To obtain the right choice, in this article, we have considered the most relevant aspects when hiring an architect:
Your needs:
As architecture is a very broad profession, architects choose to specialize in a specific area of architecture. Some of these specialties include: landscaping, urban planning, restoration, interior design, housing design, commercial building design, health building design, office design, among others. Within all these branches, the architect offers the necessary services to materialize the projects: elaboration of architectural plans, budgeting, construction, and supervision.
Taking into account the aforementioned, it is essential to first define the type of project to be built, your needs, and the budget. From this, you can start with the search for an architect of A4D Architecture that specialized in the type of work you need to do.
Professional prestige:
– Collegiate and professional studies: To obtain any work license such as the construction of a house or a construction management, the signature of an architect will be necessary, so the architect you are going to hire must be registered.
– Years of experience: The years of experience of an architect are an indicator that the professional not only dominates the theoretical aspect but also practical. The more professional experience, the more you have to contribute, and you can develop projects with more optimal quality standards.
– Internet presence: Explore your presence on the Internet. If you have a web page and have active profiles on social networks, better known investigates what people comment on their websites and what former customers say about their work. Also, find out if you have research papers, publications, or have participated in competitions, as this adds value to your experience as a professional.
– Customer valuation: Through references, valuations and customer experiences that have gone through the process of hiring an architect, you can determine how the professional works: Your degree of satisfaction, if you respected the deadlines and schedule, to what extent you met your expectations and needs, if the treatment was professional, etc. This type of information will be very useful when deciding on one or the other architect.
– Built work: The technical capacity of an architect is verifiable through his built works. It is important to rely on evidence, so, if possible, visit one or some projects that you have built..
Architect's style:
All architects have the ability to adapt the style that is requested; however, each has its own characteristics and style of design and design.
You can ask the architect to review his portfolio with his most recent projects, so you can get an idea of the architectural trend that predominates in his proposals according to the work he has been doing. According to this, choose the one that has a style that you like, as this will allow a more satisfactory project development process.
Work team and branches:
Most of the time, there is a team of collaborators who support the different stages of the process of design and execution of the work. Ask for the work team that accompanies the architect of your choice. Also, some architecture studios have branches located in different points and sectors, so the distances no longer mean a limitation to be able to hire the services of a certain studio.
Communication and synergy: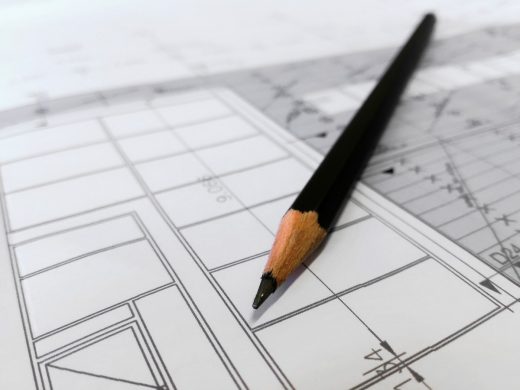 Once you have achieved some possible options, you can arrange an appointment so that you know their study, the team and ask to be explained what the development of a project consists of.
In the first interview, take into account the degree of understanding that you achieve with the architect since this will be significant within the communication that they may have later if you hire him.
It is very significant that there is synergy, empathy, and click from the beginning, that is, that you feel comfortable with it and that you can express your needs and doubts without any discomfort. Also, your perception of the ethical and moral quality of the professional is essential here. It is convenient to work with an architect who feels pleasure in his work, and you will notice that from the first meeting.
If you feel that it is difficult for you to understand yourself, that communication does not flow, or that you propose ideas that you do not like, it is better to look for someone else and explore with other options.
Remember that the best way to successfully realize the project you have in mind is to hire an architect who has professional prestige, quality built projects, and a positive assessment of their clients and the general public. By taking into account all the points mentioned above, you make sure you are dealing with a serious and credible professional.
Comments on this guide to What should we consider to hire an architect? advice article are welcome.
Building Articles
Permission Shop, Toronto, Canada
Architects: Reflect Architecture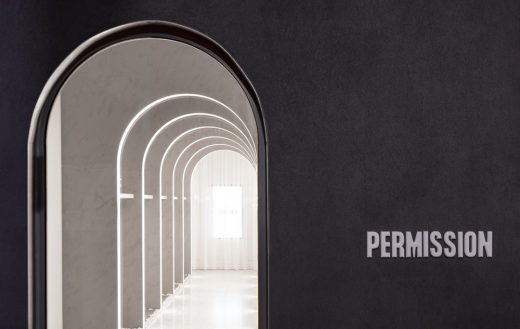 photography : Jeremie Warshafsky
Permission Shop
Comments / photos for the What should we consider to hire an architect? page welcome