What is the best age to buy a property guide, Home investment advice, House buying tips
What Is The Best Age To Buy a Property
23 Jan 2021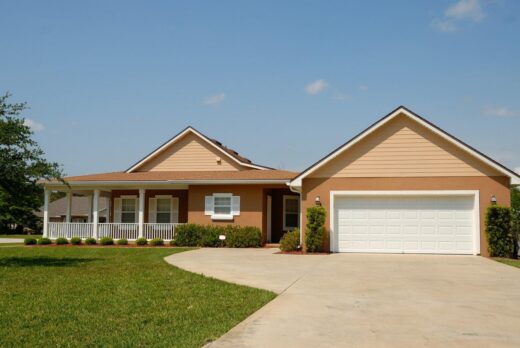 If someone told you to list your life goals, what would they be? The answers will be diverse but one thing is for sure. Most of us will list owning a home as one of the dreams we'd like to accomplish. There are several factors you'll need to consider before venturing into the real estate industry. Age is one of them. That point in life when you decide to buy property has a ripple effect on the property's value and your personal finances. You'll need to be smart in your timing to get the most out of fulfilling your dream. So what is the best age to buy a property? Dive in for more information.
The Ideal Age for Buying Property
People who purchase property between ages 25 to 34 stand to gain more from their investment. This boils down to the value of the investment in question. A report suggests that people within this age group brought property with a median value of $125, 457. Property value appreciates over time. So in their 60s, these people will have a superior housing wealth when compared to a person who brought property before the age of 25.
The report established by Franklin TN Realtors showed that property buyers below 25 years had a median value of half what people from 25 to 34 had. This means the likelihood of going for a cheaper property at age 24 and below is higher. A property whose value is less won't appreciate as much in the long run. That is why 30 years down the line, you'll not enjoy a property with the same value as that person who bought the property after attaining ages 25 to 34. It is therefore wise not to be in a rush. Don't go for something that is tantalizingly cheap. However, if you have enough resources in your 20s to invest in worthy real estate, go for it.
Is it Feasible to Buy Property in Your Late 20s and Early 30s?
Most of us know how the 20s and early 30s are. At this point in life, you are still trying to find a foothold in society. You might be enjoying some form of financial freedom. But it's not at the point where you can engage a realtor to help you buy properties. So it's only understandable if you question your ability to buy property at this age. Your concerns are not misplaced but nothing is impossible if you put your mind to it.
Buying property at ages 25 to 34 can be simple if you are resilient. At this stage, you still want to live life to the fullest. It, therefore, follows that a large chunk of your resources will go towards achieving this objective. That's where sacrifice comes in. Take the case of someone who is earning an entry-level salary. The person will be in a dilemma of sustaining himself and saving enough to make a purchase. Obviously, a cash payment for a property is not feasible. A mortgage on the other hand can help you become a property owner without overstretching your budget.
Buying a Property through Mortgage
A few tips can help you get into real estate earlier on despite your income level. Some of them include:
Develop a plan: Buying property is not a casual affair like going grocery shopping. You need to develop a plan before-hand that will guide you throughout the journey. The first step is to decide which kind of property you'd like to own. A realtor will help you with that. Establish in advance the length of period you'd like to own the property. Is it for a lifetime or a couple of years? The knowledge will help you decide on your mortgage plan. People who want to own a property for a lifetime will opt for a fixed-rate mortgage. People who wish to sell the property in the future will find the adjustable-rate more economical.
Verify your credit report: A mortgage is a loan. You'll need to complete a preapproval early enough to access the loan. Your credit report plays a major role in determining your eligibility for this loan. That's why it is important to check your credit report before making an application for a loan. You don't want to invest a lot of time applying for the loan for it to be rejected because of a bad credit score. It would be better to know your creditworthiness in advance to avoid such heartaches.
The down payment: Most institutions will require that you pay a down payment for the property that you want to own through a mortgage. The down payment is usually a percentage of the market value of the property you want. The current rates are at about 20%. If you want a house whose cost is$250,000 you'll need to have $50,000 in cash to enter into a mortgage agreement with the financial institution.
Save-up: The property-owning process does not have to be instantaneous. The important thing is to have a plan that estimates the cost you are likely to incur. Cost-estimates will help you design a savings plan that will help kick-start the process. This is where sacrifice comes in. A good example is that of a person who is straight from college. Instead of living alone, you can choose to stay with your parents for a couple of years if they allow it. Doing this will save on the costs of rent, meals, and other utilities that cost money when you live alone. The savings will accumulate and in no time you'll have the down payment for your mortgage.
Go for new properties: New properties have an advantage. They will require little maintenance for years to come plus they won't need any improvements. As a result, they will save up on the extra cash you'd need for these activities. When buying property make sure your realtor goes for the new ones in the market.
What is the best age to buy a property – The Giveaway
If you are in a position to buy a property between ages 25 to 34 then go for it. Chances are that you'll have minimal mortgage debt to cover during your old age. You'll also have a superior housing wealth. You don't need to worry if you don't have the full capital to acquire property at this time frame. There are financing options such as mortgages that will help you become a property owner. All you need to do is be smart about it and soon you'll join the real estate players.
Comments on this guide to What Is The Best Age To Buy a Property article are welcome.
Property
Contemporary Property Articles – architectural selection below:
Building Articles
Architecture
Dilido House
Design Architects: SAOTA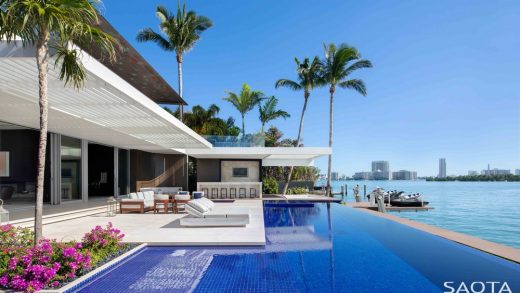 photo : Adam Letch
Dilido House
Comments / photos for the What Is The Best Age To Buy a Property Advice page welcome