We're opening up again! Where should we go, Australia events 2022 guide, Aussie summer festivals
We're Opening Up Again! Where Should We Go?
15 June 2022
The stranglehold of COVID-19 restrictions is ending, and it's finally time to get back into the world. The question facing many individuals and families is where to go first, and what to do when they get there.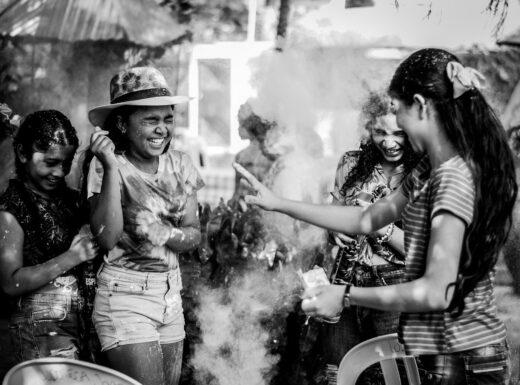 If you're looking forward to some quality family time outside of the home, then here are a few ideas to get you inspired and ready for fun!
We're Opening Up Again – Where to Go Guide
Local Festivals
Check out upcoming festivals in Australia and see which ones speak to you. There are festivals to suit all tastes and budgets nowadays, some great for families, others great for singles and young people looking to make lifelong memories!
If you're living in or around one of the major cities, then you'll be sure to find many festivals returning to the local scene. Many have been either postponed or cancelled due to COVID-19 restrictions and are now coming back in force. If anything, festivals in the coming year or two should be even more fun as everyone attending them has a new appreciation for such events, and organisers are keen to please the previously isolated and locked down masses.
The Farmers' Markets
It's time to get back into a healthier eating routine after too long ordering in and not getting out enough to work it all off. Take yourself and the family down to your local farmers' markets and get a sample of all the fantastic local produce on offer. Pick up some ingredients and start eating family style once more without all the sugar and other junk.
If you're not sure what you'd like to cook, then how about you get onto one of Australia's many healthy food blogs and find some tasty inspiration. After long periods of isolation, most have over-indulged in junk food and alcohol, and will benefit from some detoxing.
Your Local Parks
Now that they're open again, why not head down to the park and enjoy some simple time in the sun, or take a walk or run around the park to get some exercise? The park is a great "default" go-to place for the family when you're not sure what exactly you want to do. Take a few games down with you like a frisbee, some cricket gear, anything that's easy to carry or you can fit in the car. It won't take long for you all to remember how much fun you can have (for free) right in your local area.
Community Events
Look in your local newspaper for any signs of community events going on such as bring and buy sales, block parties, charity events and more. If there's nothing you fancy, how about you get together with neighbours and other community members and you organise something? A lot of people need help after struggling through the pandemic period, so how about raising some money for some good local causes?
Local Museums and Galleries
If you've felt starved of art, music and other culture in recent months, then your first port of call after opening up should really be the local museums and galleries. Give yourself some intellectual and artistic succour, not to mention something educational and fun for the kids to do. After months on end of watching Netflix, you probably need it!
A Proper Family Holiday
Finally, Australia isn't the only place opening up right now. The rest of the world, too, is learning to live with COVID. If it has been a long time since you've travelled anywhere, think about a nice trip somewhere: Bali, New Zealand, Fiji…there's plenty of great places nearby, or even further afield. Don't forget that Australia is a big country, though. There's plenty to do and to support right here!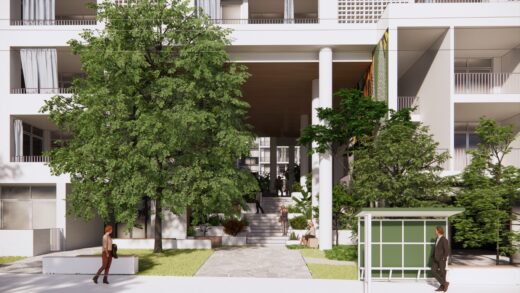 picture courtesy of Hames Sharley Architects
Comments on this guide to We're opening up again! Where should we go? are welcome.
Australian Architecture Designs
Australia Architecture Designs – chronological list
Australian Architectural Designs
Bulmba-ja Centre of Contemporary Art, North Queensland
Architecture: TPG Architects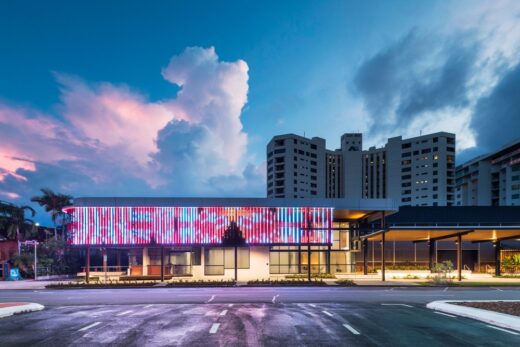 photograph : Andrew Watson Photography
Bulmba-ja Centre of Contemporary Art, North Queensland
Alexander & Albemarle
Architects: Cox Architecture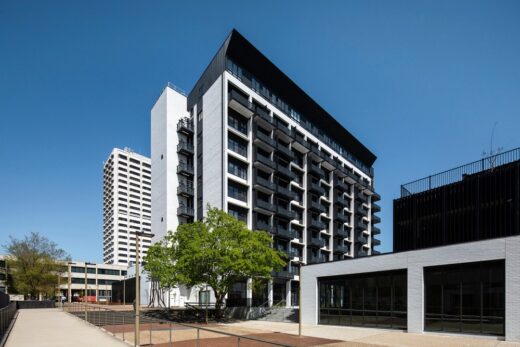 photograph : Jakub Besada
Alexander and Albermarle Precinct
Space by Thynk, New South Wales
Design: X+O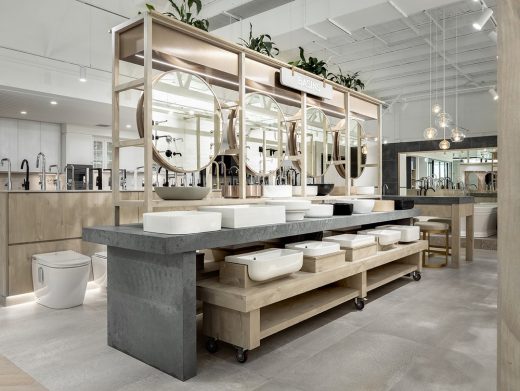 image : Felix Mooneeram
Space by Thynk, NSW Showroom
Recoverin from COVID-19 Crisis
Construction Industry Recovery
Post-pandemic world
Keys to thriving centres in a post-pandemic world
Rethinking design: Going viral – how the coronavirus will affect urban design
How COVID-19 changes urban design
COVID19 Impact on Hotels & Resorts Guest Journey
COVID19 Impact on guest journey
Comments / photos for the We're opening up again! Where should we go? page welcome