Top 10 Technology Trends To Look Out For In Construction Tips, Safe Building Work Guide
The Top Ten Technology Trends In Construction
26 May 2020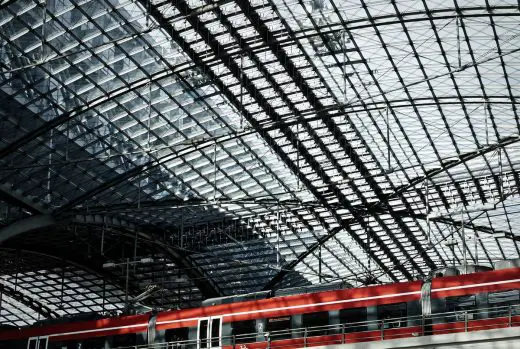 The Top Ten Technology Trends To Look Out For In Construction
In the construction sector, one of the most important aspects of any new technology is the safety and security for both workers and the public. It is due to this that the industry has been slow on the uptake, compared to others, when it comes to implementing new technologies.
This certainly isn't from a lack of want, rather the standards need to be of a certain calibre before we can start trusting modern machinery with the lives of others. Over the last decade, technology trends have been growing at a considerable rate but it is only in recent years that the development has been satisfactory enough to bring into the worksite. UK Connect has compiled a list of the top ten construction technology trends to look out for in 2020 for the construction sector.
1.  Big Data
Big data is simply that, large amounts of information taken from a variety of sources. This data is then used and analysed to pinpoint hidden trends, behaviour patterns and correlations that were previously unknown.
This is then translated into actionable ideas and decisions, forming the basis of automation systems and artificial intelligence.
While a human brain could do this, it could take hundreds of man-hours to analyse something this technology could discover in a matter of minutes.
Big data can be utilised to steer projects away from disaster, track weather and generate insight to the best time to begin construction. It can even pick up on the use of equipment with sensors noting downtime, this can then be used for cost-saving measures by reducing over-ordering of tools.
2.  Artificial Intelligence & Machine Learning
Artificial intelligence (AI) is created to mimic human behaviour, machine learning (ML) is a form of AI but these machines are programmed to learn from past experience, just as a human would.
Both of these can be programmed to complete tasks within construction. Predictive design can take factors, such as weather and location to help aid the design process and increase the lifespan of a building. Alongside general designing and planning, it can help create various solutions when a problem occurs.
AI can be programmed to complete repetitive tasks on a site, meaning workers are not left with autonomous roles throughout the day and can be put to better use.
3.  The Internet of Things (IoT)
You may not have heard of it, but you are likely already using IoT at home. IoT is made up of all the technologies you used that are linked to the internet, this includes smartphones, smartwatches and smart speakers.
Using sensors, these devices are linked to one central platform where information is stored and shared. This can be utilised for machinery performing tasks that are repetitive and the machines themselves are smart enough to maintain themselves, meaning fewer man-hours are used checking on them.
The IoT can track footfall, increase safety with geo-location and reduce a site's carbon footprint. Sensors are being installed in vehicles to switch engines off when not in use.
4.  Robotics & Drones
Originally seen as a hobby, drones are not working their way into many sectors across the world. Drones can be used to monitor safety on the site, a built-in camera can identify danger areas and site managers can get a quick bird's eye view of the location.
They are also being used to deliver materials and tools, reducing waiting time for conventional deliveries. Robots are increasingly popular for bricklaying and demolition works, not only does this increase the speed of the work but often the quality as well.
5.  5G and Wi-Fi 6
One of the most popular and arguably most crucial construction technology trends is the need for a fast connection to ensure easy communication between site members and outside teams.
While broadband is a fantastic way to do this, the installation can be slow, costly and not worth the time for what could potentially be a temporary fixture.
These new cellular networks bring faster speed, improved handling and less congestion to the connection while adding the bonus or not awaiting installation. From the moment you arrive on the site, there is an adequate connection.
6.  Building Information Modelling (BIM) Technology
BIM is one of the most important tools you can invest in when 3D modelling. For engineers, architecture and construction, it provides an infrastructure to plan, design, modify and manage.
It allows different teams to collaborate and enables project evolution and results in real-time. It detects clashes and solves problems to improve planning and efficiency. Intelligent systems also include construction bidding software.
7.  Virtual Reality (VR) Technologies/Augmented Reality (AR)
Initially thought of as a technology for the gaming industry, VR and AR are now making an appearance in a variety of sectors. VR gives the user a complete immersion experience while AR takes a live view and implements digital elements in the surrounding.
It gives clients and designers a view of the finished product before construction has even commenced. Meaning there are no surprises of unsatisfactory results.
It can also be used for risk assessments and clash detections from site managers, without them needing to be present and can aid with clash detection.
8.  3D Printing
3D printers can be used to make more tools and materials we could even begin to think of. Not only does this reduce cost but also waiting time for these to be delivered.
Housing a 3D printer onsite reduces carbon emissions by illuminating the need for delivery trucks on our roads.
As a minimal amount of wastage is produced during the creation of 3D printed designs, this means it benefits our environment in more ways than one.
9.  Mobile and Cloud Technologies
Cloud technology is now allowing the sharing of large amounts of data at hyper-speed.
Documents and tools can be reviewed and signed off remotely, dramatically reducing waiting times and unnecessary hold-ups with construction.
10.              Blockchain Technology
Information stored in a transactional public database, blockchain technology is becoming increasingly popular. Bitcoin and similar technology are now ensuring that contractors are paid prompt and clients don't lose out of cash from undelivered projects.
Storing this currency externally to then be released upon completion of a contract that all parties are in full agreement to alleviates any financial worry for those involved.
The construction industry has some exciting years ahead, by taking advantage of these ever-growing technologies, efficiency can be greatly improved, costs down and hazards reduced immensely.
Comments on this The Top Ten Technology Trends To Look Out For In Construction article are welcome.
Residential Property Articles
Contemporary Property Articles – architectural selection below:
Comments / photos for the The Top Ten Technology Trends To Look Out For In Construction page welcome