Top 3 trends in architecture 2021 Guide, Building Design Tips, Online Advice
Top 3 trends in architecture 2021 Guide
26 Mar 2021
Before you know it, the year 2021 has arrived. Every year we are surprised with new trends that are applied in various homes. We multitask on all fronts, consciously and unconsciously. We also want to see this flexibility reflected in our interior. In our house we long for security and you want this cozy and warm feeling to come back in your home.
What are the top three trends in architecture for 2021? We have listed them for you in a well-organized manner.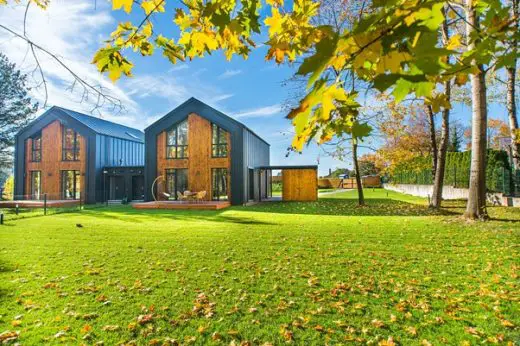 1. Back to nature
The trend of 2020 was "back to nature" and this will also remain a trend in 2021. Many natural materials are used to create the freshest possible appearance.
Of course; green, yellow ocher, terracotta, brown and sand color;
Relaxation; all kinds of blue, pink and purple tones;
Intensive; bright colors and black and gold;
Opposites; blue and orange, black and white, cool against warm tones.
2. Durability
In addition to architecture, design and the way of living, awareness of the environment is also creating a trend in the housing market. Sustainability is and will remain a hot item. We are increasingly aware of the usefulness of using sustainable materials and their associated service life.
Solar panels will dominate our roofs and the gas connection will slowly be banned from the home. But this is just the beginning. We expect more and better developments in the field of sustainable energy in residential construction.
3. Create an eye-catcher in your home!
"Less is more" is often mentioned, but a whole series of white plastered walls does not make you happier. It is therefore a real must-have to add an eye-catcher to your home. Think of adding a playful facade or a special building construction that immediately stands out. By adding a great detail to the exterior of your home, this creates a unique appearance that many people will notice.
Design a hot tub in your luxury living room or bathroom
You can enjoy a hot tub all year round. You can enjoy and relax with the whole family, your partner or friends. Or just enjoy a well-deserved moment for yourself, while immersing yourself in the warm water. In the summer a hot tub is wonderfully refreshing, and in the winter it is nice to relax in the warm water.
Why should you buy a hot tub?
A hot tub is a real asset. The hot bath thus offers quality time for you, your partner, friends or the whole family.
However, there are more reasons why a hot tub is a great addition to your garden. Research has shown, among other things, that the warm water of a hot tub relaxes your muscles. This relaxes your entire body. Nice if you regularly exercise or (often) suffer from an injury.
The warm hot tub water also has a positive effect on your feeling of stress; it relaxes the mind and reduces stress. In addition, it has also been shown that a hot tub can have a positive effect on your night's sleep. A short session in the hot tub before bed can help you sleep deeper and get more out of your night's sleep. You can buy a hot tub in a jacuzzi outlet.
Comments on this guide to Top 3 trends in architecture 2021 article are welcome.
Building Articles
Residential Architecture
Comments / photos for the Top 3 trends in architecture 2021 advice page welcome