Things you ought to look for in an architect, Building design tips, Architecture advice
Things You Should Look For in an Architect
20 Sep 2021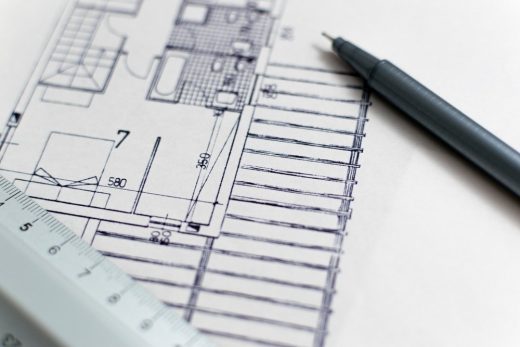 There are several factors to consider while looking for an architect to select the best one for the task. The architectural industry is becoming increasingly competitive, though betting has also been increasing architecture outweighs massive sector. To be competitive in today's market, architects must discover methods to distinguish from the throng and keep clients coming back to them.
As a client, you want to work with a friendly architect who will collaborate to develop a final project that exceeds all of your expectations. You want them to form a long-term connection with you and maybe enroll them for future initiatives. Working with someone you trust is always a good idea, and business partnerships should be mutually beneficial for both parties. When choosing an architect, keep in mind that not all architects are made equal. Coming up are characteristics to look for when selecting an architect.
Excellent Listening Skills
When looking for an architect, seek someone that genuinely listens to you. When discussing goals and expectations, they should acknowledge what you say. An architect should want the client's experience to be personal and enjoyable; this will keep you going back to them for future projects and help them establish their reputation as a terrific person to deal with.
Willing to Collaborate with an Experienced Contractor Right Away
One of the essential stages in the construction process is the preparatory stage. This necessitates careful planning on the part of both the architect and the builder. As crucial as it is for a customer to select the appropriate architect, it is equally vital for you and your architect to choose the correct contractor for the work. Look for someone that acts professionally and is willing to go through the ideas with you early on. The contractor will assist you in developing a budget early on so that you have a clear concept of the expense.
The plan is reviewed with the client and the contractor.
A skilled architect will always have a well-thought-out strategy for the job at hand. Don't allow your paid architect to mislead you about anything. The contractor and architect should go through the original schematic designs with you and at the 30%, 60%, and 90% completion phases.
Timeliness
When creating a plan, consult with your architect and contractor to ensure that all deadlines are feasible. If they say something is expected to be done by a specific time, you should certainly expect it to be finished by that time.
On the other hand, a competent architect would be proactive and attempt to complete their responsibilities as soon as possible. Clients like it when development is completed on time, but they will be overjoyed if the end product is delivered ahead of schedule. Architects and contractors must communicate effectively with their teams to complete tasks on schedule, collaborating to foster a cohesive work atmosphere.
Things you ought to look for in an architect – Bottom Line
Hiring an architect should be a simple procedure once you've taken the time to evaluate all of the details. There are no reasons not to expecting a beautiful result if you've chosen someone you're comfortable with, who maintains open lines of communication and wants the best for you and your project.
Comments on this Things You Ought To Look For in an Architect article are welcome.
Building Articles
Residential Architecture
Comments / photos for the Things You Should Look For in an Architect page welcome