Things to know before buying a house in the USA guide, US real estate purchase, Buy property, American homes sale
Things You Should Know Before Buying a House in the U.S.A.
May 11, 2022
Are you thinking of buying a house in the U.S.A? If so, there are some things you should know before making an investment in the property. The real estate market in the U.S.A is quite different from other countries, so it's important to understand the process and what to expect. In this blog post, we will discuss seven things that you should know before buying a house in the U.S.A!
Let's take a look at these essentials to know.
When getting started, get pre-approved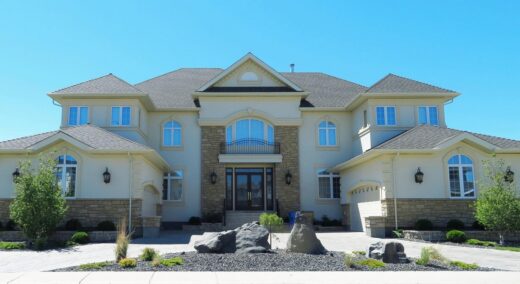 Pre- approval is the most important step when investing in real estate. This will tell you how much money you're able to spend on a house and gives you an advantage when making an offer as the seller knows that your financing is already in order. Getting a pre-approval is easy. All you need is proof of employment, income and assets, and to be a citizen or a permanent resident in the U.S.
Shop around for a mortgage
Mortgage terms and conditions vary from lender to lender so it's important that you compare different options before settling on one. Sofi's mortgage loans, for example, boasts of competitive interest rates. But there are other things that you have to consider like fees, prepayment penalties and whether the rate is fixed or variable. You can compare mortgages from banks, credit unions, and trust companies.
Get help from a professional
Working with a real estate agent will make your home-buying experience much easier. Real estate agents are experts in their field and can help you find a home that meets your needs and budget. They can also provide you with information on the local housing market and help you negotiate the purchase of your home.
For instance, if you are planning on buying a home in Texas look up what the best home builders in Texas are offering.
Get in touch with them to talk details, get quotes, compare, and then reach a final decision. It even helps to see what's happening in your current neighborhood, if applicable. Realtors are constantly sending out real estate marketing materials in the mail for properties that are on the market around the area.
Be prepared for closing costs
Closing costs are the fees associated with buying a home, such as land transfer tax, legal fees, and home inspections. These costs can add up, so it's important to be aware of them before you start house hunting.
Know your rights as a tenant
If you're renting an apartment or house, you have certain rights and responsibilities as a tenant. For example, you have the right to live in a safe and comfortable home and the responsibility to pay rent on time and keep your unit clean. You should also be familiar with your city/state's residential tenancy laws.
Be aware of the risks of buying a home
There are certain risks involved in buying a home, such as the potential for the value of your home to decrease or the possibility that you'll need to make repairs. However, these risks can be mitigated by doing your research and working with a professional.
Things to know before buying a house in the USA – The Bottom Line
These are just a few things to keep in mind when you're thinking about buying a house in the U.S.A. With careful planning and preparation, you can make the process smoother and more enjoyable. So get out there and start looking for your dream home!
Comments on this guide to things to know before buying a house in the USA article are welcome.
American Houses
Residential Architecture USA – selection:
Gloucester House, Fore Store, Virginia
Design: ARCHITECTUREFIRM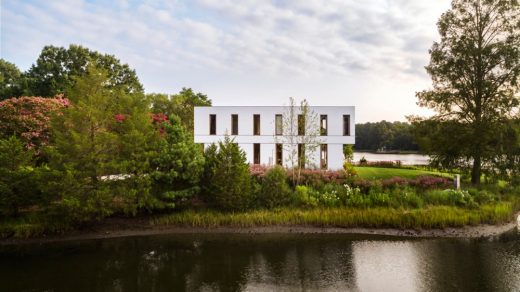 photo : James Ewing / JBSA
Gloucester House, Fore Store Virginia
Lantern House, Austin, Texas
Design: Dick Clark + Associates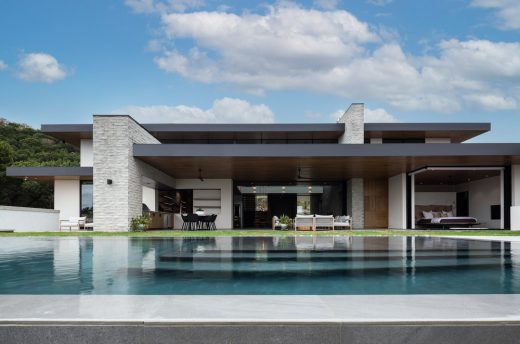 photo : Jake Holt
Lantern House, Austin, Texas
The Savviest Realtor Grande Prairie, USA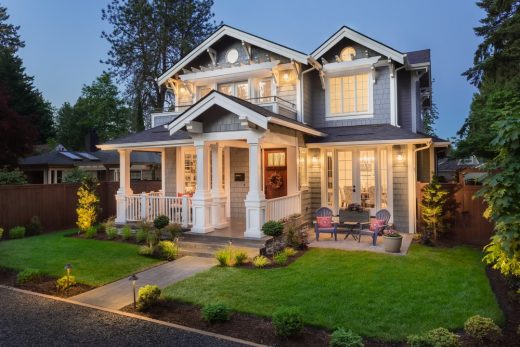 Home Articles
Residential Architecture
Comments / photos for the Things to know before buying a house in the USA – American real estate help guide page welcome