Trusted Investing in California Real Estate Advice, CA property purchase tips, US buildings
The Case for Investing in California Real Estate
Nov 13, 2019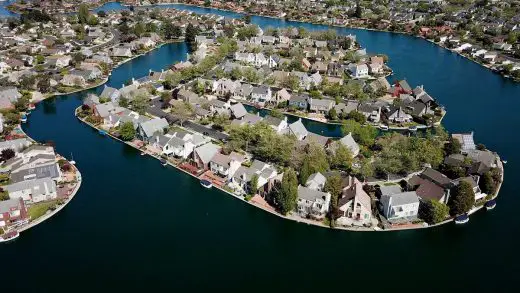 California real estate is famously expensive, but there's a reason why properties in the Golden State are so high-priced: they're in high demand. The climate, culture, economy, and diverse array of opportunities make California a popular place for people to want to live and raise families. This makes real estate in the Golden State a premium opportunity for those interested in investment property.
While there's no denying the allure of investing in California real estate, readers in the United Kingdom, continental Europe, and other parts of the world might be reluctant to pursue property ownership there. But the truth is that, all things considered, real estate investment is not much different in San Diego or Sacramento than it is in London or Liverpool.
California Real Estate Investment Guide
In fact, those choosing to invest in California real estate may find the process moves much faster and more reliably than it does in other markets. The median time a house is on the market in California is 15 days. In July of 2019, the median price for a single-family house was $607,990. In other words, homes are selling fast and they're selling high.
The reliable rapidity of real estate sales in California makes financing easier for investors to secure. For example, finding hard money lenders in San Diego and other cities in California is less cumbersome and time-consuming than those with experience in less robust real estate markets. Most borrower-investors can get funding within a week, with some receiving it as soon as three days. This makes California an especially alluring place for house flipping investments.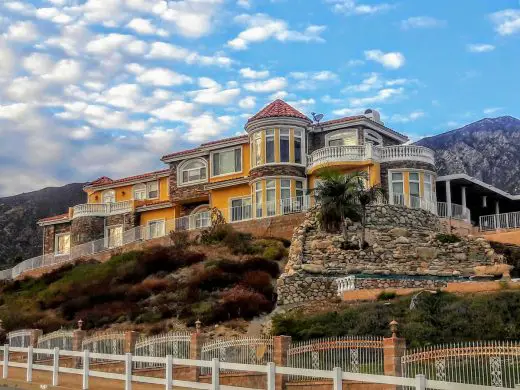 The Case for Investing in California Real Estate Reasons
The efficiency and potential profitability The following outlines the primary reasons why California is a worthwhile opportunity for real estate investors around the world:
The property taxes aren't as bad as most people think. Yes, you read that right. California ranks 16 among the 50 states when it comes to property taxation, with an annual rate of 0.77% as of 2019. Contrast that with Illinois and New Jersey – states with similarly competitive housing markets – where rates are well north of 2%.
The rental market is red-hot. The demand for housing in California means millions of people are looking for a place to rent. What's more, the Golden State is a magnet for individuals in search of better weather, better schools, and better opportunities, ensuring a constant supply of qualifying renters.
Great jobs are there. Many of the people who choose to move to California for a better life are drawn to the possibility of working in the "big leagues" of a given industry. 53 Fortune 500 companies are based in California, including Apple, Disney, Google, and Wells Fargo. This helps to ensure a high demand for high-end housing in Los Angeles, San Diego, and other major cities across the state.
The economy is enormous. If California were its own country, it would have the fifth-largest economy in the world, surpassing the United Kingdom. It's a powerhouse of commerce and industry with no signs of slowing down anytime soon. The bottom line is that California real estate will continue to be a worthwhile investment opportunity for the next decade and beyond.
The eye-popping price of property in California overshadows the opportunity for real estate investment success. These exceptional prices are a result of high demand, which is an essential ingredient when trying to make a long-term profit from real estate.
Comments on this The Case for Investing in California Real Estate Home advice article are welcome.
Los Angeles Architectural Designs
Los Angeles Architecture Designs – architectural selection below:
Gardenhouse Building, 8600 Wilshire Boulevard, Wilshire Boulevard, Beverly Hills
Design: MAD Architects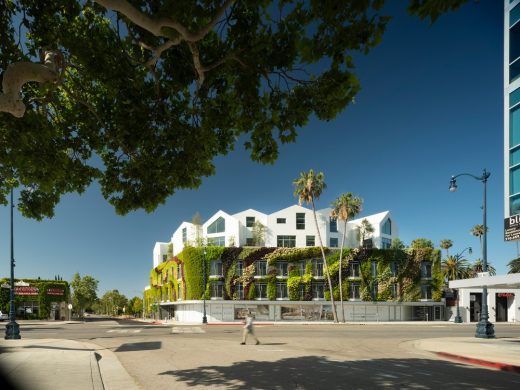 photo : Nic Lehoux
Gardenhouse Beverly Hills
Oak Pass House, Beverly Hills, Los Angeles County, California
Architects: Walker Workshop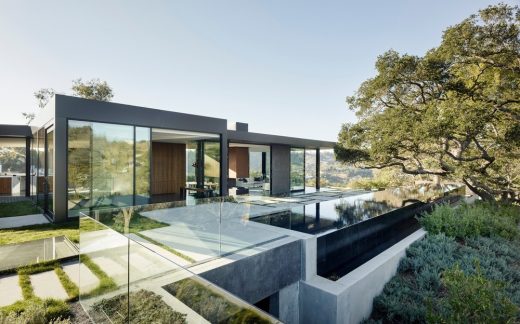 photograph : Joe Fletcher
Oak Pass House in Beverly Hills
Building Articles
Comments / photos for the The Case for Investing in California Real Estate page welcome