Tech-driven home services Guide 2021, Digitalisation Tips, Online Technological Advice
Tech-driven home services advice
26 Mar 2021
In the digital era, there has been a tremendous amount of attention to detail and overall emphasis on incorporating and empowering modern marvels like digitalisation and technological advancement to go from strength to strength. There have been many challenges that have come up along the way, however for the most part what we have seen is that the digital era is being met with more awareness and understanding all the time and as a result there is more attention to detail and more overall emphasis on a low in the digital era to continue to function and thrive not only momentarily, but well into the future and beyond.
Today, practically every aspect of the world around us and every corresponding industry has been impacted in one way or another by the rise and ongoing advancement and enhancement of the digital era and all that it means. We have seen even the most historically traditionally bound industries continue to evolve and flourish in alignment with embracing and utilising modern marvels. It is quite a sight to behold and it is one that is continuously driven forward by the ongoing realisation and awareness that this is the way that the world is now moving.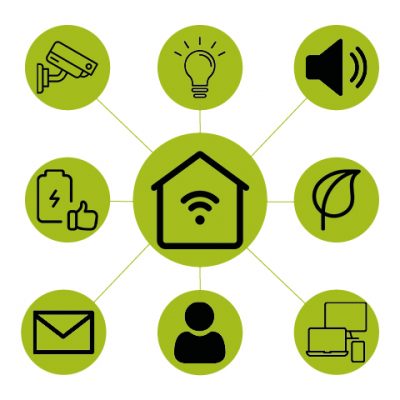 image : Hboff, CC BY-SA 4.0 https://creativecommons.org/licenses/by-sa/4.0, via Wikimedia Commons
Tech-driven home services are leading the way
Digital improvement impacts home services – advice
In the ever expanding field of home services specifically, there is quite a lot to be said about the incredible value that digital Improvement has brought to the home service industry. Home services are all about making life at home easier in one way or another and while this has always been the goal, it is in recent years with the inclusion and ongoing advancement of digital information within home services but they have truly now begun to come into their own and become bolder and smarter than they ever have before.
The rise of technology driven home services
The implementation and ongoing advancement of technological impact within home services has been its driving force and continuous arch towards longevity and success in recent years. Today, smart home services are the new standard, with modern home service innovations being built entirely and impressively around technological implementation, whether that be the smart home system or the appliances that create home services or even entire property wide home security systems.
A new global standard that is just getting started
There is truly so much value and understanding that while we have seen an incredible amount of attention to detail and over and possess an empowering forward in this modern era in home services, there is still so much left to discover and explore.
This is a new global standard – and it is just getting started. Whether it is the introduction of a new home security service at properties like LIV @ MB at Arther Road or simply purchasing a new smart home system for your own home, home services are bolder and smarter than ever before and this is just the tip of the iceberg. The best is definitely still yet to come.
Comments on this guide to Tech-driven home services guide article are welcome.
Building Articles
Residential Architecture
Comments / photos for the Tech-driven home services advice page welcome