Start preparing for SSC MTS Exam 2022 guide, Building decor design tips, Online property style advice
Start Preparing For SSC MTS Exam 2022
22 Dec 2021
2022 is about to start and the staff selection commission (SSC) of India will soon issue notification for MTS exams for recruitment of candidates in various posts such as peon, daftary, jamadar etc. Those who aspire for SSC MTS must follow some strategies to crack the exam.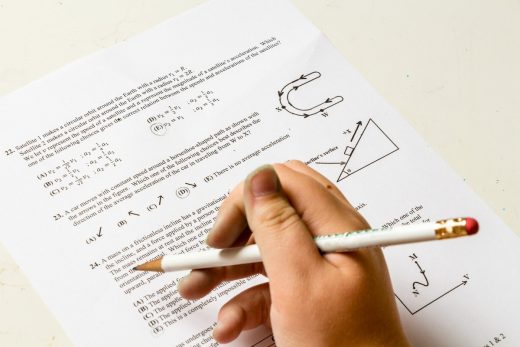 Make a study plan
Whatever exams you are preparing for, it is essential for you to have a study plan. With proper techniques and study plan, you can crack the SSC MTS exam easily. Making a study plan means allotting time for topics in the syllabus and learning the topics according to the time allotted. When you make a study plan, always remember to give extra time to your weak areas and don't forget to revise the topics you've learnt.
Exam pattern
With understanding the complete exam pattern you can easily start preparing for the exam. Mainly, there are two tiers for the exam. In Tier 1, you will have 25 questions each from General awareness, General Intelligence reasoning, Numerical ability, and English comprehension with a test duration of 90 minutes.Those who have passed the tier 1 of the exam will get qualified into the next tier, tier 2. In tier 2, there will be only one question for 50 marks, which is either a short essay writing of 150 words or a letter writing of 75 words in thirty minutes. You have to pass two tiers to be a MTS officer. .
Tier 1
The General Awareness section tests the general knowledge of the candidate by asking questions from Indian history, geography, economy, politics, current affairs, famous persons, achievements, awards , important dates , books and authors etc. The candidates must follow the news updates happening around the world. It would be nice to keep a note as record for all these updates and knowledge you've gained so that it will be helpful for you at the last minute to go through these notes and revise all that you have studied.
General Intelligence reasoning
General Intelligence Reasoning consists of logically attempting questions based on blood relations, distance, time, directions, puzzles, verbal and non verbal reasoning etc. First of all, you need a clear mind to attempt these questions. You can relax, take time and attempt these questions.and surely you will find the correct answers. Practice many question models and mock tests to improve your time to attempt these questions. Practice more and get speed in attempting these questions.
This is where the candidates can play with numbers and make use of your mathematical skills.There will be mathematical questions which can be applied to real life like problems on age, profit and loss, simple interest and compound interest, time, distance and speed , percentage, number series etc. The numerical ability section can be done with speed by constant practice and following tricks provided in E-learning platforms for Government Jobs.
The english section of the SSC MTS exam appears tough to many of the candidates. But this section can be made easy by following preparation strategies and practicing well. Reading english books and newspapers is the basic step for enriching english vocabulary. It is okay that you might not understand the meanings of the terms and usages first. Seek the help of a dictionary and thesaurus at such times and gradually your vocabulary will be enriched. Along with that, watch english movies and news to improve listening skills.
Tier 2
The second tier of the exam can be cracked by practicing written skills because tier 2 is mainly descriptive and your verbal written skills and point of view about a subject is tested. Be well prepared in writing essays and letters without grammar mistakes. The best thing you can do is practice as much as you can and seek help from experts who can review your written skills and make necessary corrections. Don't forget to type it in a computer, which can improve your typing speed.
The SSC MTS exam is not an impossible dream, if you give your 100 % effort and dedication to the exam. Start preparing with confidence and achieve your dream of a government job.
Comments on this Guide to Start Preparing For SSC MTS Exam 2022 article are welcome.
Building Articles
Residential Architecture
Comments / photos for the Start Preparing For SSC MTS Exam 2022 page welcome