Sandstone Paving Benefits & Where to Buy From Guide, House Landscape Tips, Home Patio Advice
Sandstone Paving Benefits & Where to Buy From
11 Apr 2020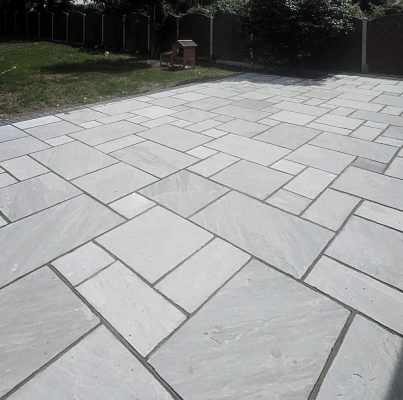 Sandstone Paving Benefits & Where to Buy From Tips
Sandstone paving is an incredible option for outdoor applications like patio garden, driveway and street pavement. It is also great for indoor environments like bathrooms and corridors in homes and offices. Actually, sandstone tiles are suitable for wet areas as they dry quickly and are non-slip because of their water absorption. What makes them different from others is that sandstone paving is different from each other in appearance, which gives each a different and unique look.
Pros of Using Sandstone Paving Stones
Sandstone is a durable and heavy natural stone which has been utilised in architecture for a long time now. You will often find sandstone in landscaping. You can apply sandstone paving slabs in the following areas if you are considering its exterior application:
Verandas
Stair stones
Landscaping
Pathway
Courtyard
Walkway
Patio garden
Driveway
And pool area
Meanwhile, if you are considering interior application, following are some areas in which it can be applied:
Flooring
Tables
Mantels
Fireplace stones
And walling tiles
Colour Benefits
Sandstone comes in various colours. Usually, their colours range from Raj blend to light grey. These colours are recognised to be casual and suitable for the exterior area of your house, particularly for places like patio, garden, and driveway. Actually, this is an added advantage because these shades of colour will add value to your external surroundings and property.
Addition of Turbo Appeal and Value
Whether you are applying sandstone paving at a private residence or a commercial property, there is no doubt that the appeal of your house will improve when you consider the use of natural stones. In contrast with concrete, they shine and add to the aesthetic appeal. Sandstone paving stones are far better than concrete when you want to beautify and enhance the looks of your house. The use of sandstone will add value to your house significantly in contrast with concrete.
Renewable and Sustainable
In comparison with concrete options, sandstone paving stones are more environmentally friendly and sustainable. No doubt, for transporting, packaging, and shaping sandstone, there are manufacturing costs. However, in general, they have served to impose minimal carbon and energy footprint in comparison with concrete products.
Naturally Safe
An important pro of naturally occurring stones like sandstone is that they are safe. They have a water-resisting surface which makes them non-slip. Therefore, if you want to apply a natural stone around a swimming pool and the UK patio, it is quite an effective option. This capability serves to make them an incredible choice for street pavement and patios, which serves to make it one of the best options as paving material. Sandstone pavers are reliable paving for frost resistance. It means that they are not vulnerable to frost damage.
Reliable
Sandstone is actually quite reliable for both indoor and outdoor applications. They do not break and do not tear even if you handle them in an effective manner. You can just apply them and wipe them every now and then to make sure that they remain clean and shining. In comparison with other natural stones, sandstone is quite a reliable stone.
In fact, if you are a person who desires beauty and aesthetics, you should certainly check out sandstone paving stones. Their unique colour is not their only aspect which makes them beautiful. Another thing which is responsible for making them attractive is that they have different designs from each other. This serves to compliment them just about anywhere you want to apply them. If you want to have an idea of how they look like after application, you can just check out some designs. In addition to it, you can visit some paving stones store.
Where You Can Get Them?
At Stone Paving Direct Ltd, there is a large variety of sandstone paving stones that you can get. If you look at all the options, you will find both colours and costs to be attractive. You will see that the offers at Stone Paving Direct are quite unique.
Sandstone Paving Benefits Summary
There are different colour options and you can choose the colour which seems to blend in with the colour scheme at your house, for the natural feeling, slate paving and limestone paving are the good options too. For alternative solutions, if you have a Contemporary theme in your house, you can just purchase porcelain paving and granite paving.
Comments on this guide to Sandstone Paving Benefits & Where to Buy From article are welcome.
Building Articles
Comments / photos for the Sandstone Paving Benefits & Where to Buy From Advice page welcome