Roofing Inspection Advice, Roofing Check Compliance Tips, Building Safety
Roofing inspection – The five crucial signs you shouldn't ignore
22 Sep 2019
Homeowners need to take care of the roof and ensure proper upkeep and maintenance. However, most homeowners are often guilty about not being able to devote as much time to their roof as they should.
However, if you are planning for a home and roof cleaning, it is a wise decision to opt-in for a roof inspection. There are roofing companies that conduct these inspections to find out the faults your roof has. To know more about this, you can get in touch with a Minnetonka roofing service provider.
Generally, a roofing company after a roof inspection highlights that signs that call for a roof repair.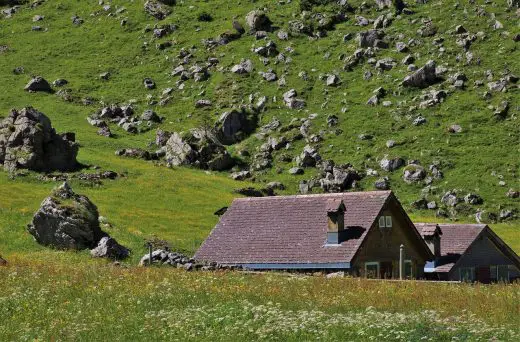 Roofing inspection signs to not ignore
The five signs that you shouldn't avoid or ignore are:
Curling or buckling shingles
Both of these problems are and look different. The buckling shingles often give a wrinkled appearance. It seems like there's an object that resides beneath the shingle and juts out towards the center. The curling shingles, on the other hand, come with sides that get bent towards the outside. Both the signs indicate that you have a poorly ventilated attic. And it is essential to install vents that will minimize the indoor temperature and humidity. Validate the ventilation has zero problems inside your house and also check for mold on your walls.
When you come across sagging roof lines, it shows that you must replace your roof instantly. The majority of the times, people overlook roofline until they take a close look. Is your house close to tress? If yes, know that trees might have an impact on the foundation. The foundational problems lead to damage.
There are shingle granules inside the gutter
Granules have an essential role to play! It covers shingles and adds to the overall look and beauty and also reflect the rays on the sun. If you find the granules in the gutter, you will know that you are losing the granules. Some people feel that it's an after-effect of storms. But sometimes, granules loss can result from excess foot traffic, sun exposure as well as the regular wear and tear. If the damage has a uniform appearance, you know that it is the daily wear and tear.
When there are no gutters
You sure do require a brand-new gutter system, when your roof has low slopes. Gutters direct the rainwater from the roof, to the downspouts and place them at a distance from the foundation. Hence, you can think of the outcome when you lack a gutter.
When there's moss on the roof
Does the green layer on your roof looks white and layered? If yes, you shouldn't take this lightly. It might appear dreamy, but when there's moss on the roof, it can lead to significant issues. Moss is known to retain and absorb moisture for a prolonged time. This extended exposure results in roof shingles that results in future leaking and roof deterioration. Hence, the moment you detect moss on your roof, you need to opt-in for roof scrubbing and cleaning. You can even install the zinc strips to avoid moss build up.
These are the essential benefits of roofing inspection. If you have noticed any of the signs mentioned above, you should get your roof inspected and opt-in for quality roofing repair.
Comments on this Roofing inspection – The five crucial signs you shouldn't ignore advice article are welcome
Building Articles
Comments / photos for the Roofing inspection – The five crucial signs you shouldn't ignore help guide page welcome