Reynaers Slimline Hi-Finity Sliding Door, PAS 24:2016 Security Standard
Reynaers Ultra Slim Hi-Finity Sliding Door News
Home Style product from aluminium system company – Architectural Design Article
31 Aug 2018
Reynaers Ultra Slim Hi-Finity Sliding Door System
Reynaers launches industry's first system tested sliding door
The ultra slim Hi-Finity sliding door is one of the first slimline sliding doors of its type to be tested to the PAS 24:2016 security standard and is available to architects from leading aluminium system company Reynaers.
Seaside villas Syvota: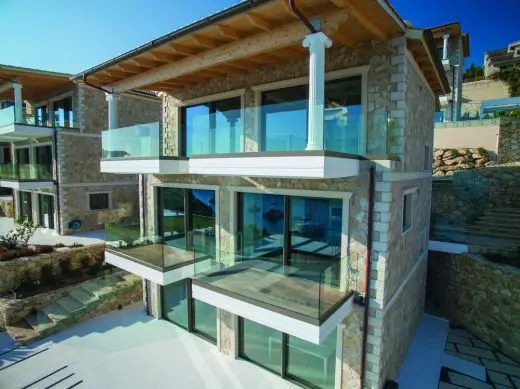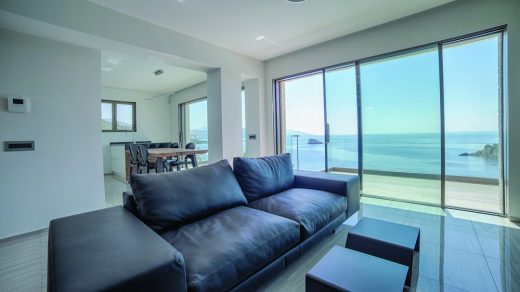 The variant of the Hi-Finity sliding door system was tested to a size of 3.1 metres wide and 3.05 metres high, maximising the height achievable at the independent test centre. The scale of testing ensures that the Hi-Finity product can provide large transparent walls and uninterrupted panoramas with a light and sleek appearance whilst offering maximum security levels.
Private House Hi-Finity Hombourg: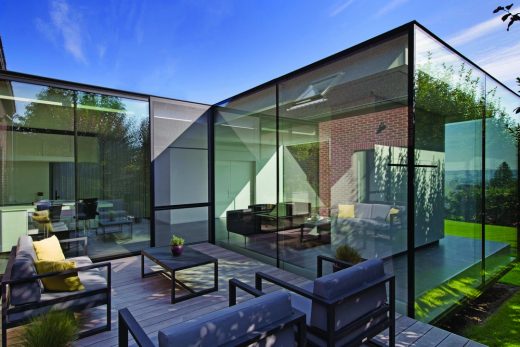 Rebecca Cope, Marketing Manager at Reynaers, said: ''Our Hi-Finity sliding door has created some of our most elite projects. Security is a growing concern amongst many, especially when large areas of the home are on show through large glass panes. This product ensures optimum safety and peace of mind for our clients.''
Black Forest Building: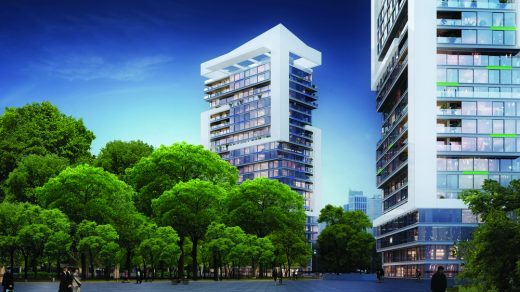 picture : Juyuan Architectural Design Co.
The sliding door system has been tested at dedicated façade engineering consultants, Wintech, who are accredited by the United Kingdom Accreditation Service (UKAS) using state-of-the-art testing facilities.
Hi-Finity corner open: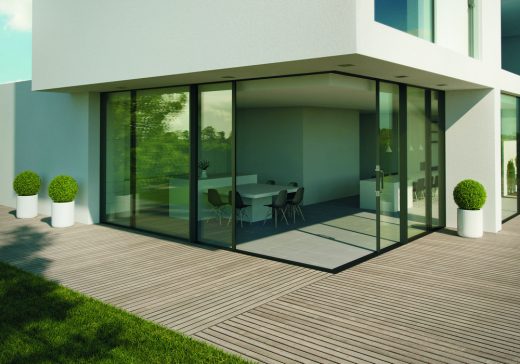 Wintech tested on a manually operating Hi-Finity sliding door consisting of one fixed pane and one sliding pane with an electric locking system. It is the first bonded door of its type to be tested to the PAS 24:2016 security standard.
PAS 24:2016 is the latest test method used for the enhanced security performance of windows and doors. The product is intended to resist attacks linked with casual or opportunistic burglars. The test is also required as part of the prestigious Secured By Design accreditation which Reynaers is in the process of finalising for the Hi-Finity sliding door.
The extreme strength of the system allows for large panes of glass weighing up to 750 kilograms and measuring up to three and a half metres.
Las Palmeras property: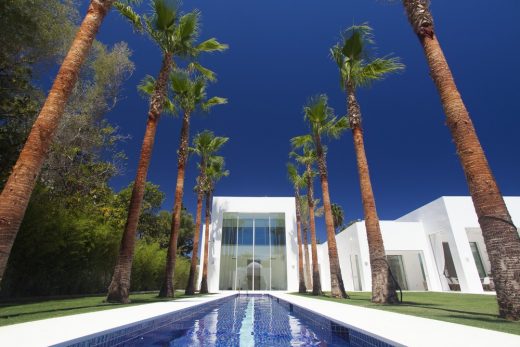 Ideal for low-energy contemporary architecture, the system can be installed in both residential and commercial projects. The design utilises an ergonomically designed handle and concealed locking system as well as the opportunity to create floor-to-ceiling and wall-to-wall glass.
Find out more about Reynaers' product offering by email: [email protected]; call the office on +44 (0)121 421 1999 or visit the website https://www.reynaers.co.uk.
Background:
Reynaers is a leading UK aluminium systems supplier of sustainable aluminium solutions for windows, doors, curtain walling, sliding systems, sun screening and conservatories.
The family-owned parent company Reynaers Aluminium employs more than 1,500 workers in 37 countries worldwide and exports to more than 60 countries on five continents. Its UK division is based in Birmingham.
Reynaers offers an extensive support and training service for its partners, including contractors, fabricators, installers, architects and builders.
A dedicated showroom featuring Reynaers' commercial, trade and high-end domestic products is now open in Birmingham, as well as a brand new Training Centre and new installation rig designed for development, training and testing.
Not only does Reynaers offer a wide range of standard solutions, but it also offers bespoke aluminium solutions for industrial and commercial projects.
Reynaers products and services offer high-quality systems that meet the most stringent demands for comfort, security, architectural design and energy efficiency. Its systems satisfy the international ISO 9001:2008 quality standard. In addition, it also has the following accreditations: ISO 14001, ISO 16001, ISO 50001, Secured By Design, Achilles, BM TRADA.
Reynaers Training Centre Shortlisted for G Awards
Building Articles
Comments / photos for the Reynaers Ultra Slim Hi-Finity Sliding Door page welcome