Planning to replace your roof guide, Building roofing renewal tips, Home refrusb advice
Replacing your roof Advice Guide
15 Jul 2021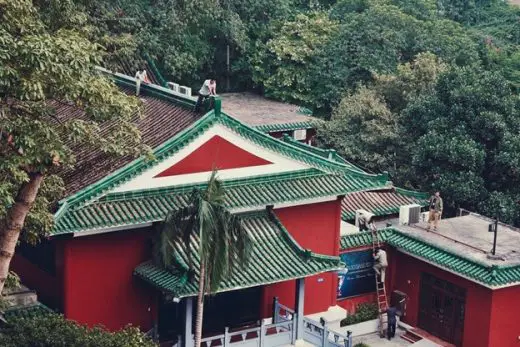 The roof of your house is one of the most important parts of your house as it is the only structure that not only covers your house but protects it from rain, sunlight, and extreme temperatures. A comfortable home free from leaks depends on the state of your roof. As such, maintaining this part of your property is very important.
Your roof's durability depends on multiple factors, and if it must be preserved, it needs to be repaired occasionally. Then you have to think about whether you just need to do some fixes or replace the roof completely.  We've put together some factors for you to consider if you're planning a roof replacement.
1.   The Duration of The Roof
It is important for you to note the age of your roof, especially if you bought it from someone else. For people whose roof has not been changed since it was fixed, it would be only wise for you to speak with the experts at equityroofs.com about a roof replacement. Your roof might still be looking okay even if there are hidden issues.
The way to go about this kind of scenario is to reach out to professionals. They are in the best position to tell you whether your roof needs to be replaced or some things can be done.
2.   Are You Ready To Cope With The Stress of Roof Replacement?
Do note that there would be loud noises when replacing a roof. You need to be sure that you're ready to cope with noises that come from stripping the old roof, hammering, and installing the new roof. Drywall nails are likely to pop out when the new nails are being driven into the rafters. So, be prepared to mow the yard before and after installation to make it easier to locate stray nails.
Here are some things you should remember to do if you decide to go ahead with the process.
Don't park your car in the garage so it doesn't get blocked.
Takedown delicate items from your shelves such as picture frames or artworks.
Get a new place to stay with your family for the time being.
3.   Are There Sunlight or Water Leaks?
Once a little bit of sunlight can pass through your roof it's a clear indication that rain or and snow can too. Just a little opening can damage the efficiency of the entire roofing structure as it would eventually dampen the decking underlying the roof when there is rain
These leaks can be patched if they are noticed on time but when you consider the number of times you do that over time, you discover it's more expensive. Hence, a complete roof replacement would be a better option. When you also notice dark stains on the ceilings or dripping sounds, those are signs there's a leak there.
4.   Shingles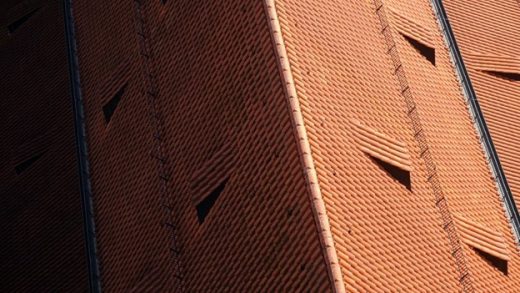 Have shingles gone missing from your roof? If yes, they can be fixed by you patching up the roof. Where you might encounter a challenge is finding a color that would match what's there.
The state of the shingles needs to be examined. When you now have multiple shingles missing with your roof looking like a chessboard, a viable option would be to replace the roof. Extreme weather can cause old shingles to curl, that is they have their edges, middle section turned up, or are have just started to crack. When you notice such things on your roof, don't hesitate to call an expert.
5.   Replacing your roof – Always Think Long Term
If you've got a tight budget, you may want to go for cheaper materials for your roof but you should think long-term and buy higher quality materials. Think of it as an investment. There are different types of shingles but people usually go for asphalt, clay, and synthetic or composite.
The asphalt shingles last for less than 25 years and easily fade over time while clay tiles are attractive but break under harsh weather conditions. But tiles made from synthetic materials on the other hand are made to withstand everything from fire, hail, wind, rain, and heat. It is, however, more expensive than the rest but you get to enjoy it because it can last for over 50 years.
So, you should think long-term with synthetic tiles when you consider replacing your roof.
Roof replacement doesn't come cheap, you need to think about the color and how it would affect the design including what type of roof would suit your home. Considering how expensive this can get, it is important to involve professional roofers before making any decision.
There are companies that provide roof cleaning services to help maintain the structure of the house.
Comments on this Replacing Your Roof? Here's What You Need to Consider article are welcome.
Roofing Articles
Roofing Posts
3 tips to prepare for your roof replacement
7 top benefits to consider on roof restoration
Building Articles
Residential Architecture
Power Wing, Bang Kapi District, Bangkok, Thailand
Design: Openbox Group and Openbox Architects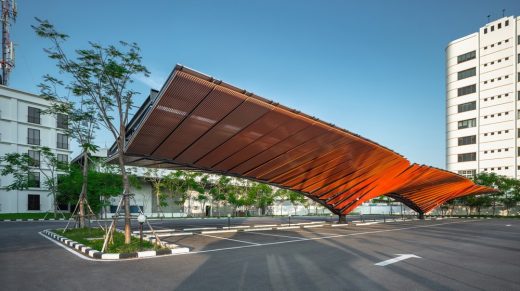 photo : Panoramic Studio
Car Parking Solar Roof Bangkok
Comments / photos for the Planning to Replace Your Roof? Here's What You Need to Consider page welcome