Quality control on imports from China, India & Vietnam, Affordable materials advice
Quality Control on Products Imported from China, India & Vietnam
1 June 2021
Southeast Asia is currently the place to be for the production of the most affordable products and materials. Countries such as China, India, and Vietnam have long been major producers of all kinds of products in the Western world. It is not for nothing that many companies are looking for ways to purchase products from China, India, and Vietnam.
However, many companies encounter a difficult obstacle, this is the quality of the products. Without a quality inspection, also known as 'Quality Control', you do not know what you are importing on a large scale. With us, you have come to the right place for a professional import agent who takes care of the product control itself.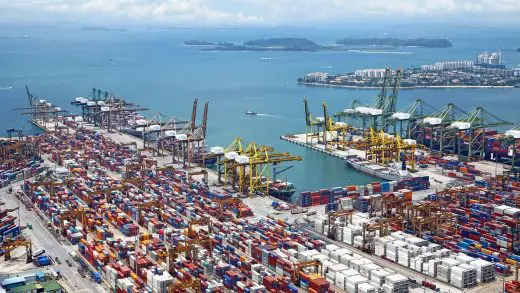 In this article, we will show you more about the so-called "Pre Shipment Inspection" for purchasing or importing goods from China, India, and Vietnam.
Quality Control on Products – What is a Pre Shipment Inspection?
Before we discuss the benefits that a Pre Shipment Inspection brings, it is important to consider this inspection itself. A Pre Shipment Inspection is the entire process that forms the basis for quality control. A pre-shipment inspection is a step taken by merchants (buyers, suppliers, agencies) to inspect new products before importing them. The purpose of a pre-shipment quality inspection is:
Checking the quantity and quality of the goods you want to purchase
Checking the products for any defects
Ensuring that the products meet the safety requirements of the market to which you want to import.
In 1994, the General Agreement on Tariffs and Trade (GATT) officially mandated pre-shipment inspections to improve international trade standards. The "Pre-Shipment Inspection Agreement" includes a number of obligations requiring pre-import examinations to meet the following requirements:
Not discriminatory
Transparency
Protection of confidential business information
Avoidance of delays
Price control based on the price of identical or similar goods in the exporting country
Accredited inspection bodies carry out pre-shipment inspections when at least 80% of production is over. This is the last chance to take certain measures before the products are actually shipped. The pre-shipment inspection for countries such as China, India, and Vietnam mainly looks at the following matters: functionality, performance, durability, general appearance, and dimensions. After a successful pre-shipment inspection, a professional inspection report is sent to the relevant customer.
Safety and Reliability are Paramount
In today's industry, success means the ability to offer the right products at the right time and at the best possible price. To meet demand, companies select their materials and products from manufacturers all over the world. Increasing globalization also increases the risk that products and materials are not delivered on time and/or that the agreed quality is of too low a quality.
Customers all over the world, therefore, need a guarantee that the ordered products, materials, and equipment do meet the specified specifications. An independent third party like us can assist you with the pre-shipment quality inspection to ensure all products meet the desired requirements. Our extensive experience makes us the partner for importing all possible products from Vietnam, China, or India. Thanks to a product check, you will be sure that the products are satisfactory.
Performing a thorough quality control has several advantages. Both a Factory Audits a regular Quality Control ensure that you can provide more certainty about the products concerned. This ensures that the products actually come from the right products. This is a considerable advantage due to the relatively large quantities of fake products.
In addition, you can prevent possible problems by means of a quality inspection. For example, if a certain defect comes to light during the quality control, it is easy to take quick and effective action. This is a lot more pleasant than finding out afterward that the products from China or Vietnam do not meet the requirements.
A Factory Audit – The Different Types
In addition to the regular pre-shipment inspection, it is also possible to have a factory audit performed. You can also see a factory audit as a snapshot of a specific factory. An experienced auditor from our company will visit the factories in China, Vietnam, or India where you want to purchase the products with a checklist of things to check. Our people have an important goal in mind: they check whether everything the company says is correct. A supplier can simply make certain promises to bring in your company. And all those promises they may have made to your company cannot be quite right. The factory audit will help you answer two important questions:
Do they have the ability to make your product?
Do they have the capacity to produce the product on time?
A factory audit also identifies certain areas for improvement, which can help drive progress in the near future (if you decide to work with them, of course). There are two main types of audits that we can conduct at the company:
Capability Audits – To verify that the factory has all the equipment and resources they need to produce your products.
Capacity Audits – To ensure they have sufficient capacity to produce your orders on time.
Other Possible Forms of Quality Inspections
Apart from the above options, various inspections are possible for companies that want to import from China, India, or Vietnam. Some of the options include:
Quality Audits – Do you want your products to be made to the minimum quality standards? Our auditor will measure the effectiveness of the factory's quality management systems (QMS). He evaluates them on the basis of the ISO 9001 standard. This gives you a much clearer picture of whether or not quality risks exist in the production process.
Social Compliance Audits – Is this manufacturer not operating in compliance with local labor laws? Do they have children in the factory? Do employees work 12-hour shifts, 7 days a week, without sufficient breaks? Conducting a social compliance audit provides evidence that the plant is not in violation of local labor laws.
Security Audits – Do you want to ensure compliance with C-TPAT? C-TPAT (Customs-Trade Partnership Against Terrorism) is a US government initiative aimed at improving the security of private corporate supply chains against terrorism. It is a voluntary program led by the United States Customs and Border Patrol. If compliance with C-TPAT is a requirement for the customer, then a safety audit is necessary. Whether this is a requirement for your business will depend on the circumstances of the case.
High-Quality Service
We are known for our high-quality service. Our international team, consisting of both Dutch and Chinese, enables us to perform the highest degree of quality inspection. Quality Control is active in both countries, which makes it possible to bridge between countries such as China and the Netherlands more easily. Besides the fact that we use the Pre Shipment Inspection, our service extends to all other factors involved in the import and purchase of products from Asia.
Quality control on imports from China, India & Vietnam
Our wide network in combination with our high-quality experience ensures that your products can always be imported in the right way. Since so many more products have come from Southeast Asia in recent years, it is important that entrepreneurs can import products safely. As you can see in the graph below, China is currently a considerably large producer of products from the Netherlands. The Netherlands is higher than Russia and almost on par with Germany in terms of imports from China. The likelihood that this growth will continue for the time being is considerable, which is why certainty about imports is of crucial importance.
If you have any questions about the quality control we carry out for products from India, China, and Vietnam, you can find our contact details here on the site. Our employees will get to work as soon as possible to answer your questions regarding the Factory Audit or the Pre Shipment Inspection. Let us help you import your products safely, reliably, and quickly from almost all countries in Southeast Asia.
Comments on this guide to Quality control on imports from China, India & Vietnam help guide article are welcome.
Building Articles
Architecture
Gallery at Hongqiao World Centre in Shanghai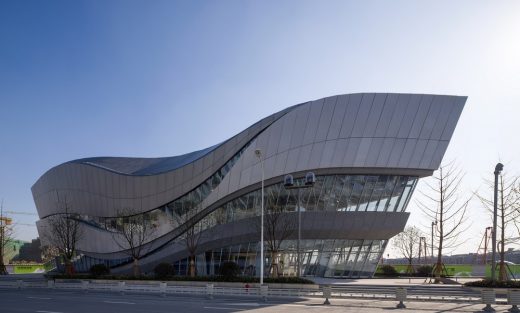 image from architects
Gallery at Hongqiao World Centre in Shanghai
Comments / photos for the Quality control on imports from China, India & Vietnam advice page welcome