Perfect isolated destinations to visit in Covid-19 guide, 2021 Travel Tips, Online Travelling Advice
Perfect isolated destinations to visit in Covid-19
15 Oct 2021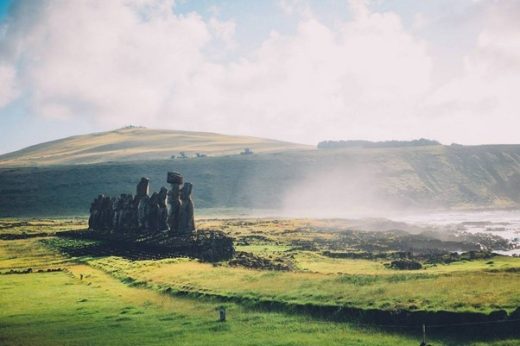 The world is going through a very tough phase since 2020 with Covid-19, also known as Coronavirus; and has taken over the world faster than a wildfire. The best thing we did was self-isolation in our homes or quarantining and treating if we are positive of this virus, responsibly at home, hotels, hospitals.
Negligence, denial and ignorance are three of the biggest enemies of our society which are the root cause of this epic spread of Covid-19 all around the world in such a short span of time. The more isolated you are, the safer you will be from this contagious pandemic virus.
Perfect isolated destinations to visit guide
In such desperate times, you need to either stay at your homes or head towards some of the most isolated places on this planet that are accessible to you. Isolation is the key to defeating this pandemic, which is why I am going to present some accessible isolated places in this world where you can go and keep yourself away from civilization in order to stay safe and until this virus is defeated for good.
These places are not only perfect for isolation, they are also amazingly beautiful, which is why it is best to visit them to keep your mind and soul fresh from all the stress and worries that can affect you in a civilized world. Read on and learn about these places, and if you can manage to go live there, it is in your best interest.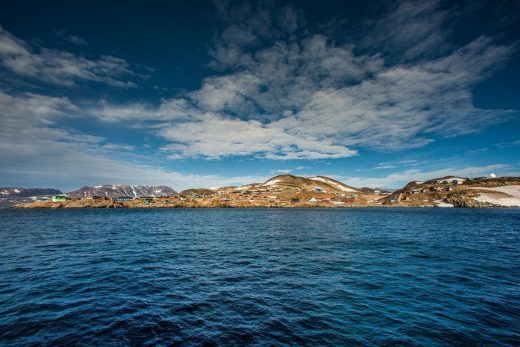 Accessible isolated places around the world
Some of these remote destinations have amazing tropical climate, but for others you need to brave cold temperatures and winds. It is up to you which one to choose based on your own priorities and preferences. I recommend you to go to a place that you want to explore, and is a perfect setting for you. Also, you will need services of a renowned travel agency that can help you book cheap flights to your destination, or a holiday package if it is possible for the following destination or any other. With my personal experience, I can recommend Dream World Travel for your trip. It is one of the best in the travel business that can help you with every little travel detail.
Tristan da Cunha – British Overseas Territory
Tristan da Cunha is a volcanic island in the South Atlantic Sea. With a total of 258 native people who speak English language in different dialects and accents, this British Overseas Territory is a perfect place to isolate yourself. The nearest country is South Africa, and to reach there you will need to catch a ship from Cape Town. Be sure to time your trip as this ship only makes 9 trips over the course of a year.
Oymyakon – Russia
This is a remote town in Russia which is also known to be the coldest inhabited place on Earth. The total population is only 500 residents. The temperature in winters can go down up to -58 degree centigrade, which is why life is almost impossible to sustain. People survive on reindeer meat, macaroni, and other dried food items. Getting to Oymyakon is also not east as it can take several days of journey. Take all the safety measures before going there. However, the landscape is unbelievably beautiful, which is sometimes worth all the hardships. But if whole point of isolation is going to a certain place in order to see through any pandemic, you need to make such choices.
Easter Island – Chile
Easter Island is a remote island located some 2,300 miles from Chile. This place has almost 3,300 residents and the place's major source of income is tourism. However, this place will always be one of the remotest in the world which is why it is a perfect place to go in order to isolate yourself. The 900 iconic statues have been declared UNESCO World Heritage Site, and their purpose and existence are a mystery even today.
Barrow, Alaska – USA
The town of Barrow in Alaska is only accessible by a plane. This feature makes it one of the remotest places on Earth, hence a perfect destination for isolation. Although the cost of the living is quite high, and the winters are always going to be harsh, you will always find great social distancing and some healthy time to spend with your family, friends, or loved one.
Ittoqqortoormiit – Greenland
This town was founded by the settlers from Tasiilaq and West Greenland in 1925. This place sets a precedent in remoteness, as you will need to hitch a ride in a helicopter just to reach there from the airport. There are almost 450 people living in Ittoqqortoormiit, and they enjoy camping, dog sledding, and the natural phenomenon of Northern Lights with unbelievable landscape all around. If you decide to isolate in this town, you have made a good choice.
Socotra – Yemen
Socotra is a remote island in the Gulf of Aden in Yemen. It is one of the most alien looking places in this world, and all the thanks are due on the strange looking Dragon's Blood Trees. This place has almost 800 rare species of plants, and some of them are not found anywhere else in the world. This fact makes this place looks straight out of an extra-terrestrial movie. The landscape includes desert, hills, rare trees, pristine beaches, and much more. This is definitely a place where I would love to get isolated from the rest of the world.
Shimshal, Gilgit Baltistan – Pakistan
Shimshal is a remote village in the northern Pakistan's province of Gilgit Baltistan. With almost 2000 inhabitants, this place is surrounded by some of the highest mountains on this planet. Shimshal is known as the headquarters of mountaineers as there are many alpinists and high-altitude porters from this valley that enable different ascents of 8000ers every year. This valley is a remote place and perfect for isolation. It is accessible via 4wd ride from another remote village of Passu through Karakoram Highway. If you are a mountain person, this place should be on top of your list.
Comments on this Perfect isolated destinations to visit in Covid-19 help advice article are welcome.
Building Articles
Residential Architecture
The Bellhop Hotel, Rotterdam, The Netherlands
Architecture: local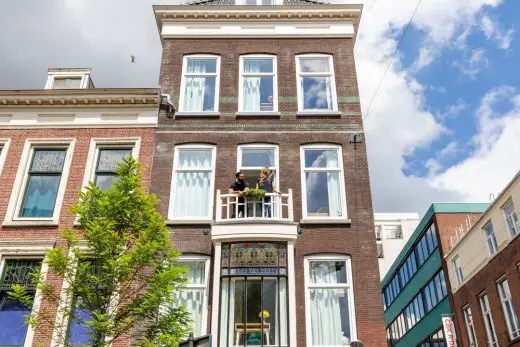 photo : Joey Van Dongen
The Bellhop Hotel
Comments / photos for the Guide To Perfect isolated destinations to visit in Covid-19 page welcome