Office Clearance, Workplace Interior Design, Property Space Cleaning
Office Clearance, Workplace Interiors
Article on Keeping your interior environment clean and uncluttered
3 May 2018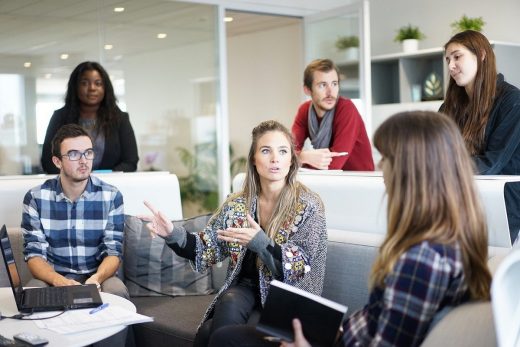 Office Clearance, Workplace Interiors Tips
Top things you should know about office clearance
For many persons the office becomes their second home. Nonetheless, this also means that it can become crowed at times. If there is a lot of stuff in your office this might affect your overall productivity. You will discover that a clear office makes you feel better and your work will improve as well.
If your office has too many items in it, it might be time for an office clearance. This is something that will help your entire team so you should not postpone doing it. Let's see some important things about office clearance.
First impressions
For a business, first impressions are very important. That is the reason why you should make sure that your office is nice and clean. If a business partner comes to visit your office, that person should see an organized environment that is very tidy. Otherwise, that person might get the wrong impression about your business.
You don't have to do it on your own
You might think that office clearance is a tedious task, but the truth is that you don't have to handle that by yourself. You can find office clearance London, and there are plenty of companies which are there to lend you a hand.
You just need to decide which items are simply rubbish, and the company will come and throw them away for you. Clearance companies have all the equipment they need, and they will have vans to transport the items that you no longer need.
Your mentality will benefit from this
It is proved that your environment can affect your mind. You want some nice surroundings that will help you focus. If your office is clean, the space will appear larger as well. In fact, for many people, cleaning the office will be some sort of mental refresh.
Your health
Office clearance won't help just with the mood of the employees, but it could protect their health as well. Bacteria is something that will appear in an office because there are a large number of people there every day and they have to share the same space.
Since you are spending many hours in your office, you should make sure that it is safe enough for your help. Office clearance can help you with that, and throwing away unnecessary items will definitely make your office be cleaner than before.
Your team will become more productive
The surroundings can directly impact your work performance. You want your employees to be in focus, but this is something that can become difficult in a messy environment. Not only that it will be harder for them to concentrate, but the stress levels can go up.
As a result of that, you might also notice that the negativity will increase in the office and there might be more conflicts. Office clearance could bring back your tidy business environment. A clean office means a happy team that is able to communicate and come up with good results.
Office Design
Architectural Articles
Heroic Architecture by Douglas Klahr



photograph : Nelson Garrido
Barclays Center Brooklyn by Dimple Soni
Comments / photos for the Office Clearance, Workplace Interiors article page welcome