Trusted Money-Saving Tips House Extension Advice, Home Expansion Tips, Building
Money-Saving Tips When Planning A Home Extension
19 Sep 2019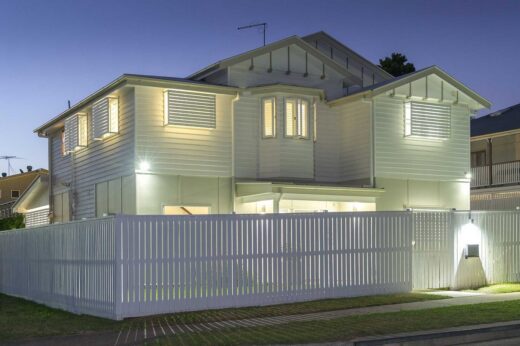 Home Extension Money-Saving Advice
Over the many money-saving tips you will find, none can compare to these two: never cut corners and always pay attention. With that brought to light, here are seven things worth doing that will ensure you make decisions that will add value to your building when doing an extension or upgrade.
Whether you are using savings or other mortgages to add to the space in your home, you want to be sure that you're getting the most benefit from your investment. This post is here to help ensure that.
Make Detailed Plans
The design package is what guides your extension plans. You will need precise floor plans done by an architect so that you know the exact elevations that will be the basis of the foundation upon which the extension rests. The blueprints will be more than a drawing; you will rely on them as a guide since they are necessary for:
Getting legal permission for the development planning and require certifications.
Helping the contractor provide you with an accurate quotation for the project.
To form the legal basis of the contract with the building suppliers.
Try to get the architect to specify the exact output they provide for their fee; do this in advance, before you reach out to the building contractors. Note that you may have to fill in some extra details if the quote from the architect seems to low, and this will be for a price. That then amounts to double charges, which is what you should avoid. As such, you should work with a reliable and reputable architect that will give you a comprehensive package that will result in a beautiful side extension.
As you take this into account, also take some time to review the part of the house that you are thinking of extending or upgrading. You can select any of the options below for a quick quote:
Create Time For Paperwork
Applying for the planning permission is a process, and the approval can take anywhere between 2 – 3 months. You will need a lawful development certificate if you are property is in an area with restricted building construction and development. The cert will allow you to go on with your plans. It can take around the same time to get approved.
Ensure that you have the final go-ahead from the relevant authorities before you start your extension project. Delays in the paperwork can be frustrating, and they hold you back, thus pushing your timeline forward. You can use that waiting period to address other things, such as the appraisal, party wall, surveys, and building control matters. Sort everything, and you will avoid delays as you also do your best to get competitive quotes.
Once you get the planning permission, it will be valid for three years. That means you can start building the extension once you are confident that everything else is sort and your ready to begin.
Review Your Contract And Break Down Your Quote
Only begin the extension project when you have a solid contract, like a JCT. It will give you're the legal grounds to act if anything changes once work starts. That way you shielded from things such as inflation of costs or defaulting of terms.
Also, ensure the contractor give you a fully costed quote. It will help you budget for everything. You will also have a reference to rely on in case you need more of anything. And avoid skimping on exploratory options such as CCTV surveys to quality checks for the foundation and roof. They will help you avoid surprises down the line and ensure you stay within your budget and timeline.
Compare The Available Suppliers
Always try and get four to six quotes different suppliers; starting from finding the architect to the building suppliers and the construction contractor. Keep in mind that cheap may not necessarily be better. The objective is to find professionals that are guaranteed to offer you value for your money — people you can trust to deliver quality.
Instead of getting one builder to handle the entire work, you can opt to get different contractors for specialty work; this can save you some money. But make sure that everyone understands their responsibilities and how their input impacts the overall objective of the project.
Consider A Project Manager
Whether you have one contractor or a few of them working on your building, you need a project manager to oversee things. Having to pay the manager may seem like a steep proposal for a person that will most watch what others are doing, but this individual will be integral in ensuring your extension project is on track and within the budget. One of the significant areas that you should not cut corners is that of hiring experts that you can depend on for delivery of quality work.
Know The Materials Needed
Working based on a budget will be essential in saving money. But you also try and look at more option off your budgeted plans that can see you cut costs. For instance, the architect may suggest an artificial slate roof, and you can still do with a Welsh slate roof and end up saving thousands of dollars.
In short, it is not all about going for or getting the best; instead, focus on does the quality work and are you getting value for your money.
Move out
The contractor might charge you less if you vacate the building to all for ease of movement and unrestricted execution of some work during the extension project. If that is the case, then you should figure out how much this will save you. Inquire if you will have to pay more if you rent somewhere and how this will impact your travel options to work. It the price is steep, then such a plan will not be sensible.
Bottom-Line
Pricing is everything when you want to save money on your home extension project. Always stay on top of things, including your spending, and try to be as accurate as possible before making any decisions.
Building Articles
Comments / photos for the Money-Saving Tips When Planning A Home Extension page welcome