Ideas to Add Color to a Living Room, Best British Architectural Design, Property
Ideas to Add Color to a Living Room – Tips
Residential Building Construction: Domestic Architecture Article
29 July 2019
Adding Color to a Living Room Guide
What is a living room without a little life and color? Your home should be a warm and inviting place that you want to live in, and you need to be comfortable.
Not only that, but your guests deserve it too, and it should be a place where everyone can get together to hang out, laugh, watch movies, and play games. How do you add color to your home? It's simple, just follow the steps below.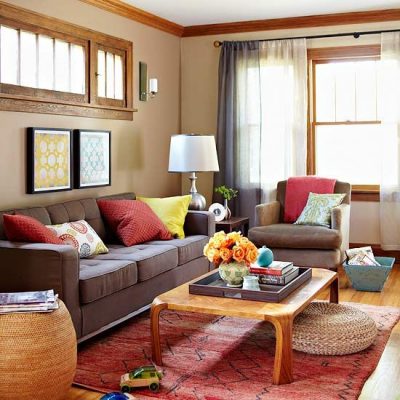 image courtesy of article provider
#1 Create a Feature Wall
This is where you paint one wall a different color from the rest. Many people like to have three white walls and one black one, but it can actually work with any combination of colors. The feature wall stands out from the rest and transforms your living room into a statement piece. It's fun, quick, and simple.
#2 Put a Little Nature in
Fake, real, it doesn't really matter as long as you make it look good. A bit of nature brings a home to life in ways nothing else can, and real ones smell wonderful. It's the perfect way to bring a little light and joy into the picture without a great deal of effort; as well as some new color.
#3 Add Some Canvas Prints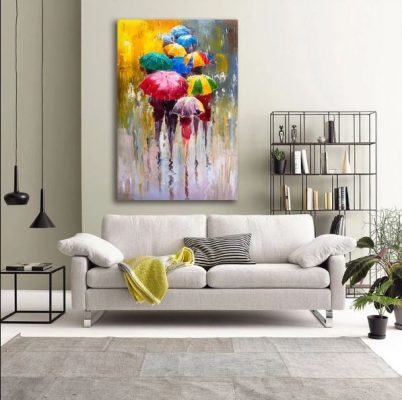 picture courtesy of article provider
A little art goes a long way, and canvas prints are a fantastic method for this. Representing a wide range of artistic styles and themes, there is something for everyone. Some even get photos printed on canvas for an added touch, and they look spectacular. Large or small, it's worth it.
#4 Change up the Chairs
New cushions make all the difference to a home, and yours is no exception. Pic something bright, full of color, something that will bring what's missing. There loads of styles and sizes too, so what are you waiting for? Get out there and create a living room people are jealous of.
You can also personalize artwork, your own text, or quotes printed on canvas. This is very easy to do online with a specialized canvas printer such as Printerpix.
#5 Spruce Up the Floor
A new rug? Yes please. Get something bold, something that tells your guests you are here in a way that reflects your personality. Choose fun colours and patterns, go a bit wild, and really experiment with your look. You, your home, and your guests will thank you for it.
#6 Repaint Furniture
Bookshelves, coffee tables, end tables, they can all be repainted to make them look new again. A popular choice is a rough white for a rustic and aged look, but the reality is that you can choose anything you want. Just make sure it adds that much-needed dash of life to the room.
To Conclude
I hope that this guide was able to help you discover new and exciting ways to spice things up and really change the way you live. A little color might not seem like a big deal at first, but it makes all the difference when you finally add it in. Whether you decide to go for a full paintjob, or you just put a bright rug on the carpet, the smallest addition can have the biggest impact.
Building Articles
Comments / photos for the Ideas to Add Color to a Living Room page welcome