How to start an architectural company guide, Strategic brand image management process advice, Branding guide
How to start an architectural company : from zero to hero
21 December 2022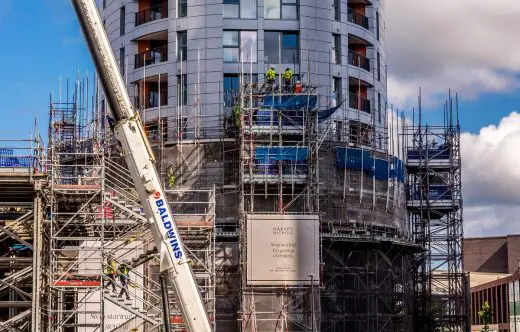 What is branding or brand building?
Branding is a strategic brand image management process that aims to differentiate your company or product from competitors. It creates value and helps to convey benefits and advantages to the target audience, build trust.
Brand creation includes: market research, competitor strategies, positioning development, communication strategies, identity, packaging, etc.
Brand management includes: work with the content of the corporate website, development of advertising and PR campaigns, management of company accounts in social media, etc.
Branding is an ongoing process of creating and managing your company's image. It happens at every touch point and throughout the entire life cycle of a brand.
Often, branding is understood only as the development of a brand's visual identity. That is, the development of a logo, corporate identity, a palette of corporate colors, fonts, composition principles, etc. At the same time, the style of brand communications (tone of voice), name, photo style, packaging design, advertising and digital communications are completely overlooked.
Within a month, a client can contact your brand dozens of times, in a physical space, in a mobile application, through advertising banners in an online environment. Only a holistic image, unchanged in each of the communication channels, will help build a strong brand. Unity of perception and a positive customer experience will create a strong brand that is recognizable and loved by millions.
Criteria for effective branding, how to recognize a strong brand
In order to talk objectively about creating a strong brand, you need to understand by what criteria the brand is evaluated.
There are many methodologies for evaluating the value and strength of a brand. So far, we are only interested in assessing the strength of the brand. The strength of a brand is its ability to add value, attract customers, and become a first choice product. However if you want to have better planning, it is better to consult with the professionals. You can hire a business plan consultant to get professional feedback and help to create your business plan or discuss your business plan draft.
1. Brand health.
A strong brand is a healthy brand. This is the financial health and the ability of the brand to be a sales driver, to attract more and more new consumers. A new, young company will not always show fabulous profits. It is still returning the initial investment and is actively investing in development. It is important to be able to read financial statements correctly and understand the potential of the company.
Brand's reputation is connected to the satisfaction of the employees. You can use the opportunity of the Christmas period and send your repeat customers small gifts. You can find practical Christmas gifts for your customers and make them feel valued and appreciated. They will always come back to you if they feel appreciated and well treated.
2. Value and added value.
The brand's ability to create value for the consumer directly affects the margin of the product. A simple comparison of the retail price of your product with that of a generic or private label of similar quality is a good indication of how much value your brand generates. The correlation is very simple: the more additional premium your company receives per unit of product sold compared to no-name product manufacturers, the better. If this difference is at zero or even lower, you have problems, you need a reboot and rebranding.
3. Reputation.
A positive brand image – at least the absence of serious image problems that impede development – is an important element of brand health. In the digital age, the reputation factor comes to the fore. A large volume of negative reviews can significantly undermine the trust of even a loyal audience. And the range of platforms where these reviews can be left is not so easy to constantly monitor.
Reputation is essential, especially in your customer support. You can think about outsourcing phone answering to have better performance and ensure that all the customers will be satisfied with customer support,
4. Brand awareness.
A strong brand is easy to remember, hard to miss or forget. Brand awareness is a long-term strategy and ongoing work that requires investment. A high indicator of brand awareness is achieved by hundreds and thousands of touches through advertising, previous experience. Branding helps to optimize these costs and speed up the process. A recognizable visual image, a memorable name will make the brand noticeable.
Brand awareness also is connected to the motivation of your entire team. Therefore you should also focus on employee appreciation and recognition tools. You can prepare corporate gifts for the successful teams and raise their enthusiasm and dedication.
5. Positioning, USP, communication.
The most important stage of branding is the choice of position, the creation of an advantage. The next strategic goal is to communicate this positioning through the created visual image and a set of messages. The main one is the brand name.
Moreover, all the other details matter, you need to learn about all the details about delivery procedures, such as packaging, and delivery dates. If you learn what a courier driver is, how the process works, then you will have better chances for successful management. The most successful companies usually pay much attention to their delivery procedures to satisfy all the customers.
6. Relevance.
The brand must be adequate to the social and cultural context in which it exists. Moreover, it must maintain this adequacy for at least ten years. To do this, it is important for a brand to have a good understanding of its audience, competitive and business environment, to see and anticipate changes or the emergence of new trends.
This can be achieved if you constantly communicate with the audience, engage it in a dialogue, collect and analyze all the information coming from the market, users, and partners. Communication is the key with the clients, as they might become more attached to your brand. If a client connects you and shares about the desire of buying a new house and then designing with your brand, you will be willing to help. You can share a home buyer guide for first time buyers and offer them your help to find the best house for their needs. It will ensure their satisfaction and connection with your brand.
7. Updated Information
Your teams need to get fresh information and implement modern strategies in your work. As an architect you need to keep your company fit and trained. As well as your employees should be well trained in broad areas. They should participate in conflict resolution training to become team players and get rid of unnecessary situations and conflicts. Always provide opportunities to get new information and practices.
Emotional Contact.
Brands that are able to connect emotionally with the customer are on the right track. They have a higher percentage of loyal customers, brand capitalization and brand premium are significantly higher compared to competitors, and the percentage of brand advocates is also higher. The strategy of such brands is much more sustainable. This is the reason why so much attention is paid to emotional triggers when building a brand.
If you want customers to have a connection with your brand then you should start from your employees. You should treat them well to feel appreciated. You will need to learn the benefits of workplace wellness programs for employees to ensure their appreciation works well. If you treat your employees well, then they will feel attached to your brand.
Branding stages
The process starts with market research, competitors, product audit, company resources and finances. Based on this information, positioning is developed. Only now can you start developing the name and visual image, which is often called "branding" in the narrow sense.
The branding stages will go well if you spend enough time on your marketing strategies. If you have a lack of time, then you can use a virtual assistant platform to hire an assistant, who will help you to manage the workload. Virtual assistants help to save time and energy, to have better management.
Stages of Marketing Research Marketing research. If we are talking about developing a new brand in a segment in which your business has not yet had experience, while the market segment itself has existed and has been successfully developing for a long time, fundamental market research is a must. There is time and budget – conduct both quantitative and qualitative research. Pay attention to which customer uses your product and how. How often he buys it, why he refuses to buy it and what difficulties he encounters. This information will become a valuable source of brand positioning insights. Are you not ready to conduct research by research agencies or are you already working in this market and understand it perfectly?
Desk research or studying available statistics with the help of online analytics will greatly save time, provide valuable information, confirm or refute your hypothesis. Don't skip this step. You can download monthly timesheet templates to help you organize your work, to have better time tracking and project management.
Marketing Positioning
Positioning. An effective strategy and its correct implementation is the key to long-term success. Position selection is increasingly referred to as a branding process, whether it is performed by a branding agency or a company makes it an internal resource. Up-to-date and relevant marketing research data, understanding of the market map and available places on it are the basis for success.
How to start an architectural company – Final Thoughts
If you want to have a well planned architectural company then you should start from brand awareness and implementing marketing strategies. You are all set now, as we have provided updated information and great resources to dive deep in the topic. Do not worry about the process, start improving your business plan and annual business goals.
Comments on this guide to How to start an architectural company article are welcome.
Architectural Designs
New Buildings
The Oglesby Centre
Architects: Stephenson Studio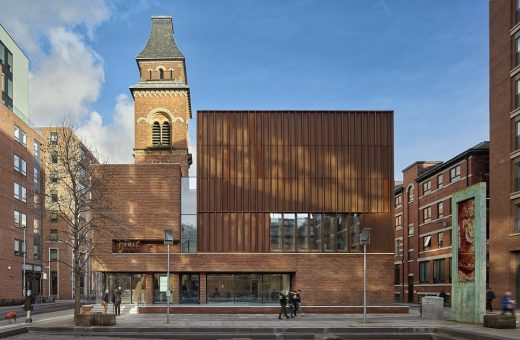 photos : Daniel Hopkinson Architectural Photography
Extension to Hallé St. Peter's, Ancoats
Galleria
Design: Plus Architecture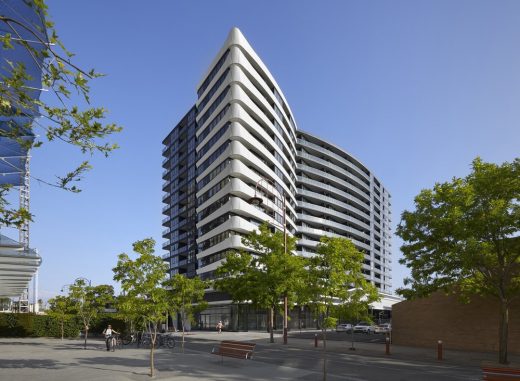 image : Tom Roe
Galleria Apartment Tower
Building Articles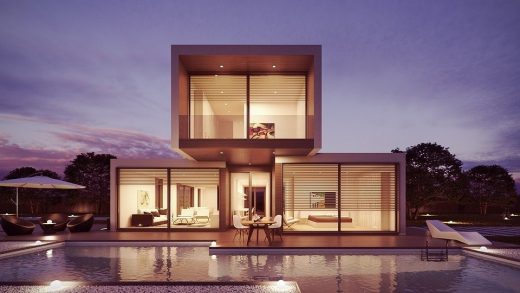 image courtesy of article provider
Comments / photos for the How to start an architectural company Advice page welcome