Trusted Home Selling Without an Agent Advice, Real Estate Sales Tips, Property
How to Sell Your House Without an Agent Tips
24 Oct 2019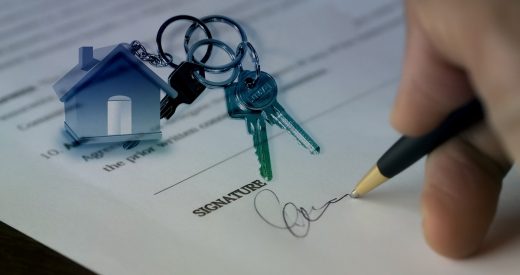 You Don't Need a Realtor – How to Sell Your House Without an Agent
When it comes to selling your house, real estate agent fees can add up quickly. In many cases, a realtor's commission can total thousands of dollars, accounting for as much as six percent of the final sales price of your house.
Sell Your House Without an Agent
Before committing to selling your house without an agent, keep in mind that the process can be challenging. Selling your home without a realtor involves investing time and effort into doing the work that a realtor would, including showing your house to potential buyers and preparing the home for sale. If you decide to sell your home without the help of a realtor, here are some tips to help you navigate the process.
Set a realistic price
Selling your home without an agent requires setting a realistic price. Many sellers make the mistake of valuing their house higher than what it's worth, causing their home to stay on the market longer. According to Cody Sambrotto, CFO of Redefy, sellers must set emotions aside and choose a price based on data.
Researching similar homes in your neighborhood can give you an idea of what your home is worth. Websites like Trulia, as well as local property tax records, can show you how much comparable homes in your neighborhood sold for in recent years. Online pricing calculators like Zillow's Zestimate consider square footage, bedrooms and bathrooms, and location to determine the value of your home.
Sellers can also visit the Federal House Finance Agency's website to view home sale data. The website pulls data from mortgages backed by the Federal Housing Administration, as well as Fannie Mae and Freddie Mac.
Prepare your house to be marketed
Today, the majority of prospective homebuyers begin their search online. Consequently, sellers must prepare their home to be posted online and to host in-person showings. Start by deep-cleaning your house, including scrubbing the appliances, shampooing the carpets, and cleaning tile floors. Since poorly lit homes can feel dull, consider using natural light or applying a fresh coat of paint to brighten up darker areas of your house.
Realtors recommend investing in a storage unit to store the furniture you won't need while your home is being marketed. Make sure to remove personal photographs or other belongings to allow prospective buyers to picture themselves living in your house. Incorporating home design inspiration can also help prospective buyers feel more at home, making it easier for them to focus on your house's highlighted features.
For some sellers, preparing a house to be marketed can take too much time or effort. If your house requires extensive repairs, preparing your house to be sold can seem financially impossible. If you're interested in selling your house fast, a simple Google search like "sell my house fast in San Diego" will connect you to companies interested in buying your home as-is.
Companies like Sell Quick California offer fast cash offers for houses in San Diego County. Sell Quick California allows sellers to choose their own closing date and does not charge realtor commissions or closing costs.
Strategic Marketing Tips with JozData's Real Estate Agent Email List In USA
In the pursuit of successfully selling your house without the assistance of an agent, effective marketing plays a pivotal role. One valuable strategy is tapping into JozData's high-quality Realtor Email List in the USA. This resource enables you to directly engage with real estate professionals and potential buyers, aligning seamlessly with the overarching goal of navigating the selling process independently. By incorporating JozData's targeted email list into your marketing plan, you can efficiently showcase your property's unique features, accelerate the selling process, and gain a competitive edge—all while avoiding traditional agent fees.
Hold an open house
Start by marketing your home on national real estate websites, such as Zillow, and putting up "for sale" signs and brochures on your property. FSBO.com, the 'For Sale By Owner' website, provides home-selling packages for homeowners that include brochures and yard signs. After garnering the interest of prospective buyers, you can host an open house.
Learning about the selling points of your property can improve your selling skills. Consider using a good list of realtors. Common selling points include oversized windows, updated appliances, granite countertops, and a spacious backyard.
At the open house, offer guests light refreshments and place brochures around the home for interested buyers. Recognizable scents, including citrus, cedar, and vanilla, have been found the most desirable for prospective buyers.
Since sellers are responsible for all legal and financial paperwork after their house is sold, hiring a lawyer is recommended. Although selling your home requires thorough market research and preparation, choosing not to hire a realtor can ultimately save you thousands of dollars.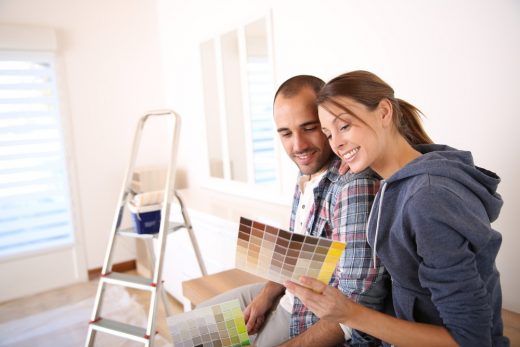 image courtesy of article provider
Comments on this How to Sell Your House Without an Agent advice article are welcome.
Building Articles
Comments / photos for the You Don't Need a Realtor – How to Sell Your House Without an Agent page welcome