How to organize toilets for an outdoor festival Guide, Online Tips, Event Advice
How to Organize Toilets for an Outdoor Festival
31 Jan 2021
Outdoor festivals, like Glastonbury, are packed with throngs and thousands of people whose essential sanitation and hygiene. Organizers of the event have to make sure that everything is taken care of including security, the orderliness of the event, and an ample amount of portable toilets scattered all over the event area.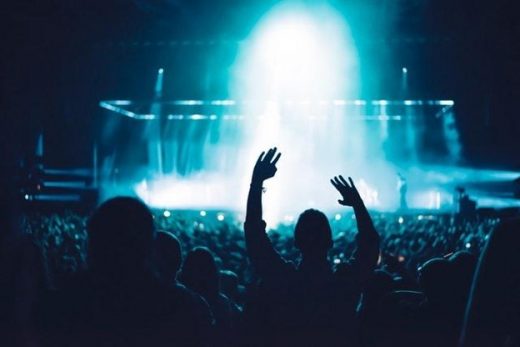 Coachella's committee of events may be well-versed on how to make arrangements and coordinate the proper distribution of toilets in the yearly festival, but to novice ones, it might be very confusing. In this article, you will be learning some tips on effectively organizing toilets in your outdoor event.
Tips in organizing toilets for an outdoor festival
Hosting an event is not an easy task, more so if you are orchestrating an outdoor festival where there are an unlimited number of crowds constantly wanting to take a break from the happenings and get their own thing done before it trickles down their trousers. So how do you cater to this human nature need? Take heed of these simple tips to solve this predicament properly.
1.    Determine the type of portable toilets needed
You may not be aware, but there are different kinds of portable toilets out there. There's the portable urinal, the standard portable toilet, toilet, handwash stations, and Changing Places toilets, among others. The type of porta toilets will depend on what kind of event it is and how long it will last.
2.    Check the Demographics of your attendees.
Aside from the number of people expected to participate in the event, you would also need to know how many of them are male and female, kids and adults. If you have more female attendees, you would need to prepare more toilets than determined by this event toilet calculator. Having kids in the event would necessitate having a toddler-friendly potty as well as a changing table for babies.
If it's just a standard event, like a seminar, then you're safe with a standard porta. If you are organizing a formal event like building events for architects, you need to consider getting comfort stations or solar units to enhance their bathroom experience.
3.    Figure out the duration and number of participants
The number of participants of the event would dictate the number of porta toilets needed and if you need to have a pumping and cleaning team on standby. If the event is longer than a couple of hours, you would want to have the number of your pumping services on speed dial.
4.    Check The weather
Everybody knows that if it's hot, we need ample liquid to stay cooler and not get dehydrated. So if the event falls on a summer day, be ready to have at least 10% allowance on your number of porta-potties.
5.    Get Special toilets for people with special needs
According to the CRPD (Convention on the Rights of Persons with Disabilities), the UK government promotes equality for everybody, including recognizing the special needs of people with disabilities. You should ensure that you've got some porta potties that can cater to their inability to walk or use a regular public toilet. This should not be done because of a government decree but more in being a considerate citizen and a human being.
6.    Strategically Place Your Portable Toilets
Portable toilets will not serve their purpose if everybody cannot get access to it. You have to place it around the event area where people could readily see them, but it will not hamper any ongoing activities. You would need to secure them on flat surfaces where any unintentional movements will not tip them over easily. More importantly, don't position them near any food catering services and if the event goes on until night time, be sure to have them adequately lit.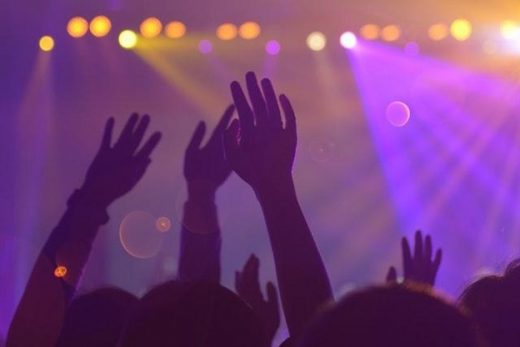 Reminders before packing for an outdoor festival
The organizer of the event is not just the person responsible for making sure that sanitary needs are well catered; attendees of the event should do their share too. If you are planning to attend an outdoor festival, here are a few things you need to think about first:
Bring the essentials that you only need for an outdoor festival. As much as possible, bring necessities that you can only pack in one backpack. It is to avoid hassles and possible disappearance of some of your things.
When you are packing, always keep in mind that you need to carry your stuff in and out of the venue or festival. Packing too much will make it hard for you to enjoy the festival. It kills the fun when you have too much stuff to carry and be worried.
Packing light means you will leave no trace on the festival. It also means that you will not need to leave your things at the venue. Packing light will help you prevent worries that your things might be lost or taken by someone else. And prevent you from not enjoying the festival.
It is okay to used trolleys provided that the ground is not wet or muddy. But if you are the type of person that doesn't want people's attention, then using a backpack might be right for you.
If you will go to a festival with a group, plan together on what to bring to the festival. It is to avoid a double-up of necessities. And will help you and your group to save up.
Research what type of festival you will go to, the venue, and for how many days. It is always good to know the situation you will put yourself into before jumping right into it. It can also help you know how many clothes and inside garments, toiletries, and other essentials you need for the festival.
Know also if there are portable toilets that you can use during the festival. As it is essential for your health and sanitation. Usually, outdoor festivals have portable toilets that you can use. But knowing it beforehand can help you find your place where toilets are nearby.
Making arrangements for the portable toilets needed for your event might be a little confusing since outdoor festivals are not a function of just 50 people but will surely gather throngs of them. Figuring out what type of porta toilet, its quantity, and where and how to place them will be a lot easier if you know the nitty-gritty details of the event you're organizing it for.
Comments on this guide to How to organize toilets for an outdoor festival article are welcome.
Home Articles
Residential Architecture
The Glastonbury Festival: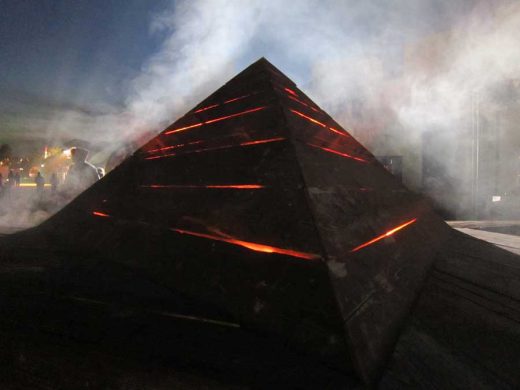 photos courtesy of Studio Weave, architects
Comments / photos for the How to organize toilets for an outdoor festival guide page welcome