How to Get the Best Out of Your Garden During the Lesser Lockdown Guide, Home Style Advice
How to Get the Best Out of Your Garden in Lesser Lockdown
15 June 2020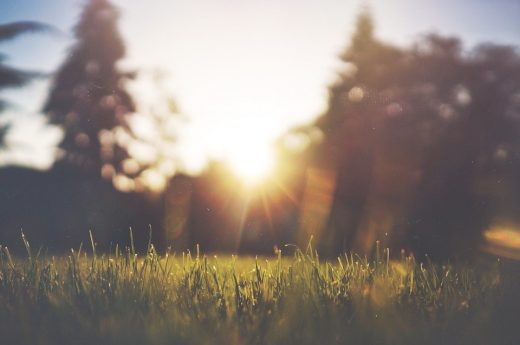 How to Get the Best Out of Your Garden During the Lesser Lockdown
The country may have been in a lockdown, but better days are coming and governments are starting to ease up the measures ever so slightly. If you're lucky enough to have a garden, you're also fortunate to have some much-needed sanctuary to which you can retreat amidst all the chaos the lockdown has created. Here's how to get the best out of your garden during this difficult period:
Exercise in your garden
You don't always have to go jogging or cycling to exercise out in the fresh air. Nor do you have to go to the gym. There are several different ways to exercise in the comfort of your own beautiful garden. If you prefer a more intense style of training, you can perform some high-intensity interval training (HIIT), circuit training or some weight training in your garden. Prefer something a little more easier going? You can do some yoga or some Pilates, both of which are incredibly relaxing despite also testing your body.
Relax your mind
Mentally, this lockdown has been very demanding. After all, you've stayed at home most of the day. In the early days, you may have struggled to sleep and your mind may have filled with doubts about how to make it through the lockdown period. Use your garden to get out, give your mind some serious downtime and just breathe. In fact, just being in the garden and taking in the beauty of it releases endorphins. Make the most of your garden to meditate a little, listen to the birds, read or just watch a video on your phone.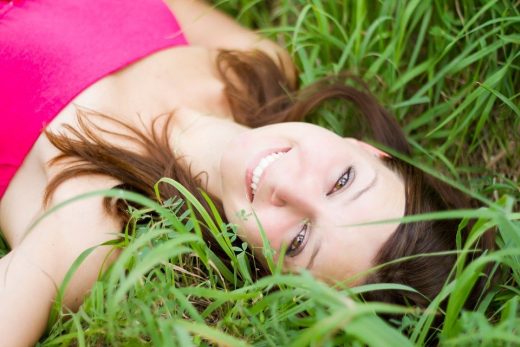 Grow vegetables
There's something highly pleasurable about growing food at home. The warm weather is approaching and it's a good time to make the most of all this extra time at home to grow some vegetables. Carrots, beetroot, cabbage, spinach, parsnips, turnip and onions, including spring onions, are all suitable  candidates to grow at this time of year.
You don't have to stick to just growing vegetables, though. You could go with some herbs to add some fresh, homegrown seasoning to meals. Thyme, dill, coriander, mint, rosemary and parsley will all serve you well just now. These herbs grow quickly…. in some cases, as little as a week. Not a bad result at all!
Grow flowers
Fuchsias, petunias and pelargoniums will all inject real vibrance into your garden. Even when the cooler temperatures return, they'll still look 'in', as they tend to work the whole year round. Coleus are another summer classic and you can take cuttings of them to keep as indoor houseplants.
Easy flowers to grow include nasturtiums, which have very vivid colours and you can sow them up until mid-July if you're in the north or until late July if you're in the south. The romantically named love in the mist, also known as nigella (not the chef!), will reward you with beautiful, interestingly shaped flowers and are re-seeded flowers. Indigo is especially elegant. If you fancy something a little more challenging but not completely impossible, how about some good old sunflowers?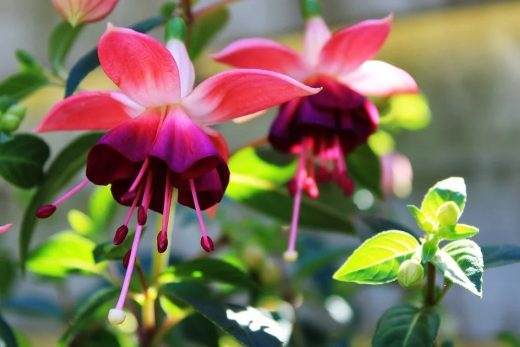 Trim hedges, bushes and shrubs
May is a good time to trim your hedge, as is September or October, and will allow any shrubs that are part of the hedge to get more light. You should always trim the base wider than the tip. Garden shears are the best way to trim your hedge, unless it's longer than 16 feet, in which case you should use an electric or gas-powered hedge trimmer to ease your workload and trim more accurately.
As we start to move slightly out of the lockdown period, it's a good time to trim shrubs that have bloomed during the colder months. Mimosa tree and tree germander are two examples. By blooming when a lot of other shrubs are at rest, winter-blooming shrubs really help the local ecosystem, so it's in the interest of the planet to take care of them if you can.
Feed the birds
Why not take the chance to learn more about the natural world? Place a bird feeder in front of your window and just admire the beauty of the birds from your dining room or living room. Choose a more expensive seed mix so that you attract more birds to your garden (even garden birds can be fussy about what they eat, you know!). Sunflower hearts are also a good choice for bird feeding because they'll draw in lots of different types of birds.
Buy a book so that you can identify the different birds that fly into your garden. Note that different seasons and different locations can attract different types of birds. If you live near woodland or farmland, you'll expect different visitors to your garden than if you were to live near a town or a city.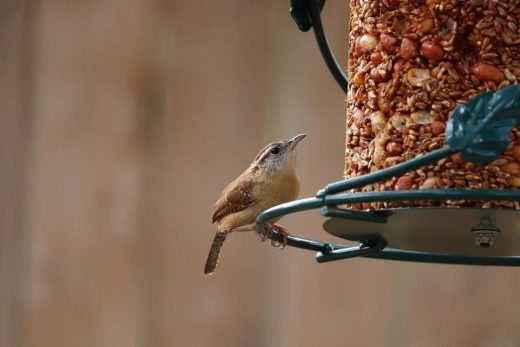 Design a new garden border
You can go for a prairie style, woodland look or gravel border, but have a good think about how you want to decorate your garden. What plants do you want to grow? Whereabouts would you like to grow them? The lockdown has given you a superb opportunity to revamp your garden. When you've formed a plan, it's time to order online or to get yourself to the gardening store and invest in that new look for your garden!
The lockdown has created a splendid opportunity to get out into your garden and truly appreciate this marvellous space which you can shape to your own tastes. The warm weather is almost here. Now is the time to tailor your garden so you can relax comfortably in it when the sun comes out or just enjoy it as it is now.
Comments on this How to Get the Best Out of Your Garden During the Lesser Lockdown article are welcome.
Residential Property Articles
Comments / photos for the How to Get the Best Out of Your Garden During the Lesser Lockdown page welcome