How to find building designs using reverse image search advice, Finding property tips, Online tool guide
How to find building designs using reverse image search?
15 Apr 2020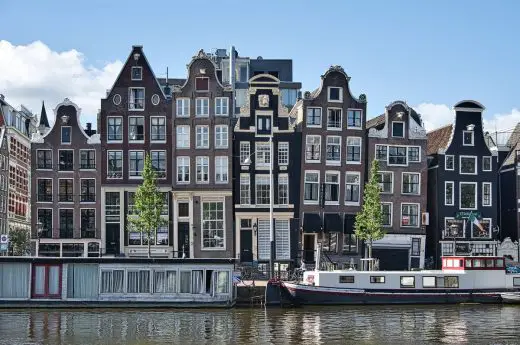 How to find building designs with reverse image search
Are you someone who needs very particular building design pictures on regular basis? Do you want to reduce the time that you spend on finding them? The use of searching phrases does work but for people who know how to use them.
One phrase or keyword would never get you all the images. At times, it is not that simple to get the ones you need. Finding pictures of a top notch cutlery brand is simple but getting the ones for a certain old design would be a lot harder. Secondly, most of us do not want to make so much effort for searching. Reverse image search is meant for everyone who needs exact pictures without working hard.
Examining Searching options
What options do I have to perform reverse searching? There are multiple options and you can pick one by checking your suitability and device compatibility. Users using Android based devices use Chrome while iPhone users perform the same steps through the Safari browser. You need to adopt a process depending on the device and operating system platform being used.
The task of using a reverse search tool is simple
People with lack of technical knowledge do have apprehensions about whether they would be able to adopt an application properly or not. Some tools do not cause any trouble for users while the others have immense complexity. Reverse search tools such as Bing Image Search, Yandex picture finder, Google image look up and Prepostseo reverse image search are extremely easy due to which anyone can learn them. Let us go through the basic task of using reverse search tools.
1. Selection of image and uploading it
This form of searching is done on the basis of an uploaded image. It is scanned by the tool and results that match it in any way are shown to the user. You can choose from a total of three ways to upload the image. One is the conventional way of browsing for the image file and choosing it. This option works well if it is already saved in your system memory. If you want to use the "drag and drop" option, that can be used as well. There is a third alternative that works for already published pictures. You can enter the URL address in the provided text box. Simply click the button to initiate the image searching process and you are good to go.
2. All possible results produced
The biggest plus point of reverse searching is that no results are ignored. If perform it on a wallet designed by a particular brand, all possible products introduced by it will be shown to you. This is actually very helpful for users because they do not have to dedicate countless hours for searching as it gets done in few minutes. The same time can be utilized for a lot more productive purposes.
Searching for something has one core purpose and that is getting your hands on a specific output. The purpose of looking for cotton shirts would only end when you find related images. When you talk about text based searching, it definitely works but there are limitations that users have to take care of. What kind of restrictions does this option have? To start with, any online source that does not contain the keywords used will not be shown to you. This means that you can miss out on something important. Does this problem exist with reverse searching as well? The answer to this question is no. With this searching method, users use images instead of text statements so no limitations are applied.
Uses / purposes of reverse searching
Is reverse image searching a useful method? It is a strong helpful alternative that can be used for different purposes.
1. Combating image plagiarism effectively
If something causes serious disturbance for business owners, it is the images getting copied. Brands invest loads of money to get unique pictures designed including product logos and beautiful building designs. They get replicated by companies with lower standard which causes permanent problems for them. Reverse searching allows you to deal with this problem in a very effective and result oriented manner.
In addition to that, it helps in taking preventive measures before the damage is done. Suppose that you have a doubt about one your images being reused. By using the reverse searching process, you can view all the presences that it has. If you see other links apart from your own, it is a clear indication of image plagiarism. This tactic helps you in checking things on time and preventing damages.
2. Searching for images that are hard to find
Some images are not that easy to find. For instance, searching pictures of a well-known tea company is quite simple. However, if you want to view the picture of its first Finance Manager, it will be much harder. This is because you are looking for something more specific. Therefore, a lot depends on the search phrases that come into play. Why do you need to go through so much hassle when a shorter option exists?
With reverse searching, you get the chance of viewing all pictures that share a relation? If you reconsider the example of getting a picture of the company finance manager, it is very much possible. More than anything, the time and effort involved will be a lot less than your imagination and expectation.
Summing it Up
The internet has information on any possible niche that you can think about. However, the results you can attain depend on how you search. Being aware of the best methods is the key. When it comes to finding pictures particularly uncommon ones, reverse searching is the best alternative.
A common way to perform it is by using an online tool. These soft wares have free access and no money has to be spent to use features. Some people have questions about whether the usage procedure is tough or not.  This is not a tool that can be used by smart IT professionals only and you do not need to be aware of software concepts. Anyone can use it and locate the desired pictures they are looking for.
Comments on this guide to How to find building designs using reverse image search? article are welcome.
Building Articles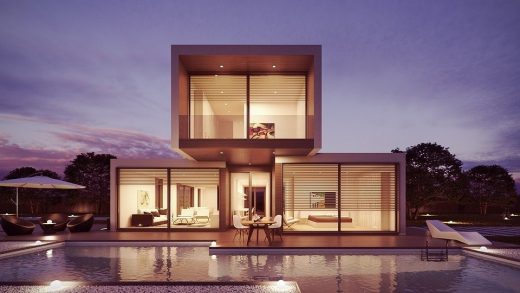 image courtesy of article provider
Comments / photos for the How to find building designs using reverse image search advice page welcome