How to find a Strata Manager help guide, Building tips, Online property administration advice
How to find a Strata Manager?
25 Aug 2021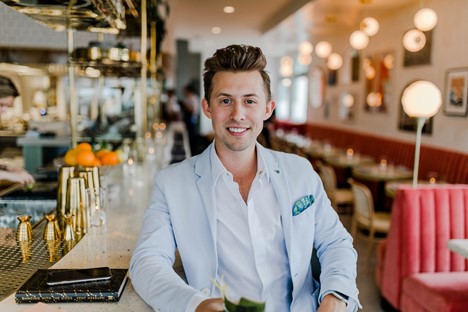 To have an organized and functioning strata title requires that you hire a competent strata manager. The strata manager will be involved in the day-to-day operations to successfully maintain and administer the properties and create a conducive environment for the owners.
The tasks they are involved in include:
Budgeting and Invoicing
Administration
Accounting
Finance reports
Planning and maintenance
Organizing meetings
Arrears collection
Successful management of these strata titles requires a functioning system to provide structure for ownership, protocols to manage various owners. So, how do you choose a strata manager?
Read below as we get to know a few pointers.
How to choose a strata manager?
1. Experience Gained
When selecting a strata manager, their experience should be something to consider. To be sure of their work, choose a strata manager with the right skills and qualifications for the job. Check their resume and find out how many years they have worked in the industry to ascertain their expertise in the area.
Choosing a qualified strata manager will give you confidence and assurance that the work will be handled as stated. The experienced strata managers will be the best fit as they have the skills and a few hacks up their sleeves. This is from the practice they have had over the years.
2. They should be Licensed and Certified.
Go through the paperwork and ensure the strata manager you are hiring is qualified. To minimize misconduct and hefty fines, make sure the strata manager has valid permits. Confirm that they are qualified and are to be trusted.
Several imposter strata managers might mislead you into thinking they are qualified, yet; they are not. Due diligence is required to avoid such quacks that will only run you down. If you happen to hire an unqualified strata manager, it may lead to hefty fines on your property.
To be sure, you can go the extra mile and verify the credibility of the documents with the relevant governing authority or research some of the certificates they have for proof.
3. Good communication and People Skills
A strata manager is the contact person between owners and residents in a strata complex. Hence, the need for a person with good people and communication skills. A strata manager should be cordial, candid, and be effective with communication.
A strata manager should be able to schedule and run meetings and have open communication with the owners. It will help to reduce any communication barrier or breakdown between owners and strata managers.
4. Conflict Resolution Skills
Apart from good communication skills, a strata manager should solve any disputes between the residents and the owners. Negotiation skills are an important skill for them to have.
If disputes arise, the strata manager should be able to listen and solve most if not all in the correct way.
5. Great reviews
Before choosing a strata manager, it will be wise to find out what other people say about them. You may find the answers by contacting their referees. How are they portrayed? You will get to know their competency from doing this. A review is important as it will help you decide whether to employ them or not. Did the previous clients enjoy their services or not?
How to find a Strata Manager Conclusion
A good review indicates that the person is reliable, offers high-quality services, including customer service. Go a step further and check their online presence. If they have several positive reviews and high ratings as a strata manager Brisbane they are best suitable for the job.
Comments on this guide to How to find a Strata Manager article are welcome.
Building Articles
Residential Architecture
Comments / photos for the How to find a Strata Manager advice page welcome