How to create great labels for disposable vape, Smoking Tips, Products Collection Guide
How To Create Great Labels For Disposable Vape?
6 October 2022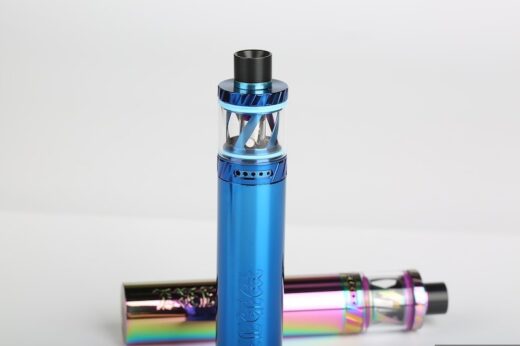 Vaping is an activity that has gained a lot of traction in recent years. Many are switching to vaping, which is considered a non-polluting and comparatively healthier alternative to smoking.
As the popularity of vaping is on the rise, scores of new companies have started to manufacture unique types of liquids, bottles, and labels for disposable vapes.
In this growing economy, making your business stand out with the best label designs is essential, especially, if you own a vape brand. You can look at the Package of the Hyde IQ to reference how a trendy, functional vape label should look.
Nevertheless, this article will discuss how you can make an attractive and impressive vape label for your disposables.
Why Do You Need a Good Label?
The label of your vape is equally important as the flavor and quality of the product. Vapers have many choices regarding vaping devices, and your label is the first aspect they notice while comparing products to buy the best one.
A label's necessity does not end with acquiring new customers. Over time, as a person uses disposables and returns to specific brands multiple times, they associate the label design with the memory of the vape in their mind.
Thus, it would be best if you created the perfect label that evokes the memory of your product's taste in your customer's mind and guarantees a consistent clientele.
What are the Requisites for a Good Label?
Now that you have grasped the importance of a good label, the next crucial step is to know how to produce one.
Below are some of the requisites you need to consider for making a good disposable vape label.
Finalize the Vape Shape, Size, and Materials
Without thoroughly knowing your vaping device's dimensions and functionality, you cannot design an influential label.
What is the size and shape of your vape?
Does it come with or without batteries?
These are all questions you must ask yourself before considering a label design.
The device's shape largely affects the base of your tag, as there is nothing more unattractive than a label that is too loose or clashes with the vape pen. The Esco Bar Vape labels match their shapes and designs perfectly.
Focus on a Good Name
When choosing a name for your vape product, it is vital to remember the ideal impression you want your company to leave. Research the types of names that customers gravitate towards the most and find a way to incorporate them uniquely.
People nowadays tend to have very short attention spans, and the best way to grab their curiosity is with something catchy, concise, and easy to read. So, determine whether your product name is small enough to be easily legible on the tiny labels.
It is also necessary to make sure that you have a name that is easy to pronounce, as consumers tend to shy away from tricky words and tongue twisters.
Ensure the Label Design is Unique
It is not enough to research the trends. You must also set your company apart from the shelves full of indistinguishable disposables.
It is a delicate art to create something immediately recognizable as a familiar product but stands out among its alternatives.
So, design a bold label that gets you the first sign of interest from a customer, and let the quality of your product do the rest of the talking.
Analyze the age groups, professions, and interests of your consumer base to create the label that will appeal to the broadest section. Also, ensure that your label follows the FDA guidelines.
Finalize the Label Ink and Lamination
Most disposable vapes are manufactured to be small and easy to carry. The smaller the device, the clearer your text needs to be to be visible to the buyer.
Therefore, you need to apply vivid and eye-catching ink that is readable and does not strain the eyes. Elf bar Vape utilizes such inks for their vape labels.
There are many options for post-printing processing of your label. Depending on your requirements, you can go for embossing, soft-touch lamination, or foil printing. However, refer to your branding, budget, and materials to find the best one.
Find a Good Label Printing Partner
Every amateur vape business owner thinks it will be more convenient and budget-friendly to print their own labels. But do not make this critical error.
The cost and effort of custom-printing your labels will rise exponentially beyond your imagination, and if the demand for your product increases, it will only become more taxing.
So, partner with a printing business for your labels. When you do so, you only need to instruct them on what to do, and then relax and focus on more critical aspects of your business.
Printing service providers have enhanced experience in this field and know the most cost-effective and quick mass production methods.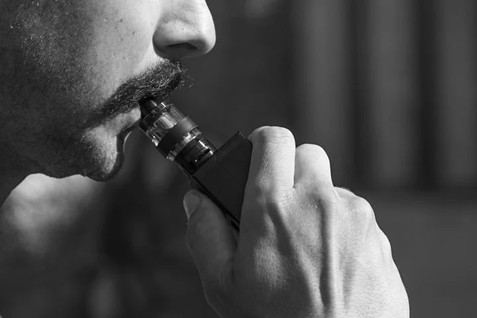 Source: pixabay.com
How to create great labels for disposable vape Conclusion
It is critical that your label establishes an excellent first impression with its design, look and feel and the information it covers.
From the colors you use to the name of your product, everything needs to be the perfect blend of trendy, unique, and accessible. Only then can you attract and grow your user base.
Comments on this guide to How to create great labels for disposable vape article are welcome.
Buildings
Contemporary Property Articles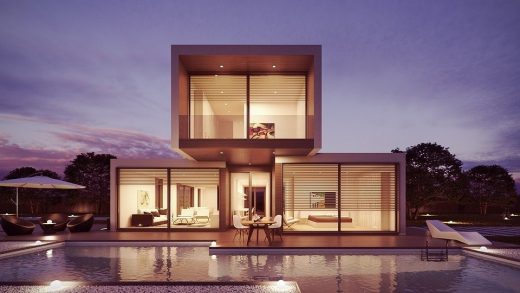 image courtesy of article provider
Vaping
Vaping Posts
How to Get the Smell Out of Your Home After You Quit Smoking
Try a New Vape Pen: Pod Vaping System
Puff Bar Disposable Approach to Vaping Advice
The Culture of Smoking by Brigada
Comments / photos for the How to create great labels for disposable vape Advice – San Francisco vape shop page welcome