How to add character by adding home furniture guide, Property interior design style tips, Online house decor advice
How to add character by adding furniture to the newly renovated home?
13 Apr 2022
Buying a new home or moving into a new brand property is the biggest overwhelming decision of your life. It's all exciting to think about how you will decorate the home, right? But at the same time, it's super challenging! The challenge is to bring the right furniture, showpieces, and other small stuff from COSTWAY, which can enhance the appeal.
There is nothing more exciting than decorating a newly built place with all the advanced amenities. Entering into a new home means entering a new milestone of your life, and it should be fresh and filled with positive vibes. The market is filled with beautiful sets of handmade furniture which will level up the beauty and shine of your living room. Let's start exploring some beautiful furniture sets that add glamour to your space!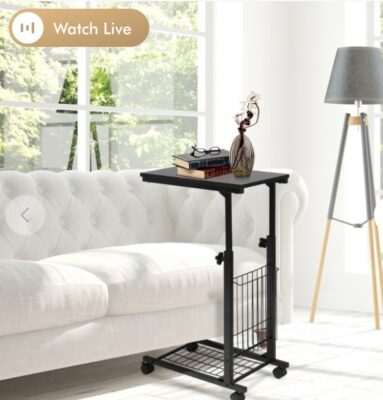 Are you excited to make efforts for the decoration?
When you buy/renovate a space, it has many blank spaces, right? So, you have a lot of space to fill with your creativity and choice. Whether you are starting from scratch or just looking to decorate a part of your living space, it needs the same amount of effort. There are hundreds of furniture options that you can check on Pinterest.
Adding furniture in the living room and other spaces signifies your personality and lifestyle. If you have recently built a new home, you might be looking for some good furniture that goes best with your background's color scheme and theme. Therefore, to give you little guidance and to add a character to your space here, we bring some major ideas for new home furniture. Even the top-class international interior designers approve of these furniture setting ideas for residential & commercial use. Let's take a glance!
Best furniture sets designing tips that add glitters to your space:
Decorating a living room is an art, and as the best artist, you need to consider a few points while decorating. Here we are sharing with you some living room basics. In the initial stage, you need to establish a focal point of your room and then measure the space for setting up furniture.
Living room furniture for chit chat:
Are you spending most of your time in living rooms with your family for chit-chat? Bring the furniture sets for conversation if your living room is mostly filled up with family and friends. Like you can invest in 2 pieces of patio rattan sectional conversation sofa set, a Patio wicker rattan furniture conversational set, and many more COSTWAY furniture! Place the furniture in the middle of the room, facing each other. You can place a coffee table in the middle to keep the drinks and eateries items!
Small living room arrangements:
Do you have a small living area? Don't worry; you can still make it shine and stand out by making the best furniture arrangements. When you push the furniture against the wall, those days are gone to arrange the living area section. When you set furniture against the wall, the middle section of the area looks vacant, highlighting your taste and personality. So, pull your furniture in the middle and get a more open space even if your living area is small!
Large living area arrangements:
Even if you have large living areas, you still feel many spaces are left vacant, right? But wait! We bring an idea for you which give an intimate and coy living room feeling. You can divide it into the two conversational groupings by making a space between them. In this way, you can add a patio rattan wicker bar table or side coffee table and get a filler to look!
Arrangement of furniture for lounging:
The living areas are designed for especially 2 activities one is watching TV and another is for making chit-chats, right? Buying 5 pcs rattan patio furniture set with a glass table looks beautiful on your space. These sofa sets deliver you the comfort and flexibility you have dreamed of! Otherwise, you can also add rattan armless chairs, love seats, and cozy COSTWAY furniture to get a unique look!
Symmetrical furniture arrangements:
What are your thoughts about the symmetrical arrangement? If you are bored with the same sofa set arrangement, try something new this time. Arrange the identical rattan sofa and place them opposite each other. If you still don't have the same furniture set, you can create that same vibe by adding some striking color flowers and showpieces.
Arrangements for open living rooms:
The craze for open living rooms is increasing. People are renovating their homes to make some twist to their ordinary rooms. You can differentiate the areas into 2 different zones in this space. Like you can set sofa sets on one side and put the dining table on another side. You can add side tables and a rattan patio to fill the vacant space.
L-shaped furniture arrangement:
Have you ever heard about the L-shaped arrangement of furniture? You just need a sofa and love seat with a large coffee table to create this interior. You can add some small furniture like a table lamp or something else to complete the end in the corners.
Other than these, there are many more ideas you can try in your living room, balcony, poolside, and garden. The options for the style of arranging furniture are endless. The list will go on and on, and you just need to add some more creativity from the last one you have tried! Overall the positioning of the sofa depends upon the shape of your room and the layouts!
Are you ready to give a touch-up to your boring living area section? Follow all the tricks mentioned above, add your creativity, and share your ideas. To make a drastic positive change, you can bring the furniture from the COSTWAY. This is the leading platform that offers a wide range of furniture sets starting from the living room to the kitchen area & washroom. Take a sneak peek at their collections and create a unique space!
Comments on this How to add character by adding home furniture article are welcome.
Furniture Articles
Furniture Posts
Vital rules of bedroom furniture placement tips

How to choose the perfect furniture for your garden
Iconic Collaborations in Luxury Furniture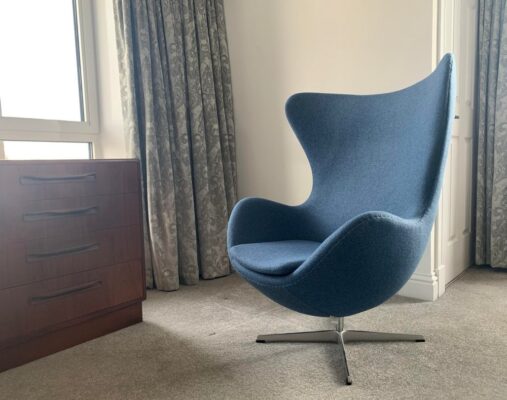 Give your Old Wood Furniture Pieces a New Look
8 tips to help you buy new furniture for your home
Building
Residential Property Articles
Comments / photos for the How to add character by adding furniture to the newly renovated home advice page welcome