How grand architectural solutions impact brand awareness guide, Building design tips, Property advice
How Grand Architectural Solutions Positively Impact Brand Awareness
21 May 2021
Over the years, companies have been turning to architects and interior designers to create spaces that have meaning, authenticity and tell their brand story. Architects play a significant role in impacting human behavior and influencing emotional connection to brands in ways that spark a sense of purpose and belonging through their design decisions.
Nurturing your brand's equity could very well help increase your profit margins because customers are open to paying higher prices for brand-name items over cheaper non-branded, or own-branded goods. To clarify, brand equity is the measure of the perceived worth of a brand-name product.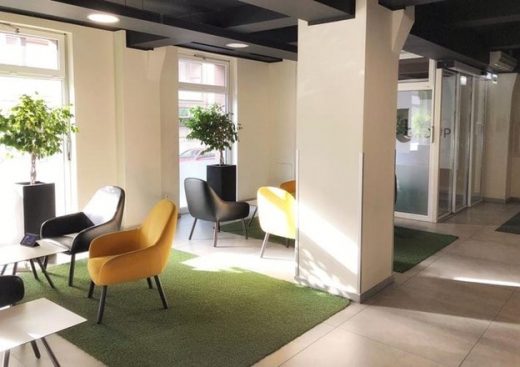 image source : unsplash.com
In fact, there is a growing recognition by business owners and companies alike of how meaningful architectural design can positively impact brand awareness within workplaces and among consumers. Here, let's look at how grand architectural solutions can boost your brand.
It's Starts With a Consistent Brand Image
A consistent brand image bolsters people's confidence in any brand. The right architectural solutions focus on creating visual cues that stimulate people to identify with brands. Think of solutions like the use of signage to attract customers and build brand identity. Channel letter signs are among the popular choices of many business owners who prefer large signage for getting impactful outdoor branding.
Whatever option you choose to showcase your building, the ultimate goal is to establish a connection between your brand and the experiences you offer. A consistent brand image is crucial to helping customers recognize a familiar and trusted brand wherever they may be. Getting your architectural design right from the beginning is key to developing your brand's proper visual representation.
Remember these key points:
Well-focused designs help integrate your brand into consumers' lives
Positive brand images help reinforce your brand message
Strong branding builds on a consistent experience
Using the Right Design Elements Defines a Space
Design elements are architectural tools that are used to define a space. When it comes to boosting brand awareness, getting your design elements right is critical to ensuring customers recognize your brand's specific aesthetic components and understand who you are as a brand. Such elements include lighting, graphics, colors, textures, materials, art, furnishings, volume, and scale.
It's not what lies behind walls or above ceilings that matters, but the design elements that people can touch and see. When combined together, these architectural elements are able to portray a unique brand setting. The form and scale of your business space also matter. Do you have natural light in interior spaces? Consider these tips:
While space defines architecture, lighting serves as a welcoming element
Lighting helps emphasize other design elements
Creating a connection with nature gives your brand a personalized approach
Colors and integrated graphics reinforce your brand image
Materials such as concrete, wood, glass block, and metal contribute to a signature appearance
Artwork highlights a brand through form and color
Design Quality Makes a Brand More Recognizable
Buildings and business spaces that represent a brand are a powerful part of building awareness. As more businesses focus on creating customer-focused experiences, the need to utilize architectural design elements as part of a strong branding program is now a priority. To create an effective brand, you need to focus on design quality that communicates an organization's core values.
There are many opportunities to integrate branding into the design of any business space or facility. Design quality plays a massive role in making a brand more recognizable to its customers. Regardless of the brand goals, architectural solutions must focus on designing for people, first and foremost. For effective brand storytelling, businesses must create quality design elements that relate to the target audience.
Tapping Into Emotions Creates Memorable Experiences
As designers strive to understand their audiences, they must also build spaces that reach both their minds and hearts. A large part of this means tapping into emotions to create memorable experiences that impact brand awareness. By leveraging design, brands can create moments that take end-users on an emotional journey through reimagined spaces. This is possible by focusing on emotional connection elements such as lighting, patterning, textures, and subtle brand messaging interventions.
Whether it's a small office, a corporate building or a school, people crave a sense of connection and belonging to something greater than themselves. When you work with an architect to tap into your target audience's greater aspirations or users through design, it encourages them to connect with your brand stories and return for more.
Cohesive Architectural Identity Conveys Brand Harmony
As we mentioned earlier, keeping your brand's visual identity is vital. But how do you develop this into a branding system that ensures a consistent experience? Cohesive architectural identity is the solution. Brand awareness is increased when similar parts of your brand content and overall branding strategy are designed as a cohesive whole.
By doing this, you can easily convey brand harmony. This makes the entire user or customer experience more engaging and enjoyable. The goal is to make it easy for people to relate to your brand instead of constantly reminding them. You'll want to use the same design architecture, colors, and other emotional design elements to create a strong visual brand that conveys your identity across the board.
It's All About Thinking and Looking Different
A cohesive and well-defined brand design, right from the architectural appeal to the brand outlook, creates a picture in your target audience's what your business delivers and what you stand for. It's all about looking and thinking differently so that customers or end-users can differentiate you from other competitors. Focus on building a brand culture that thrives.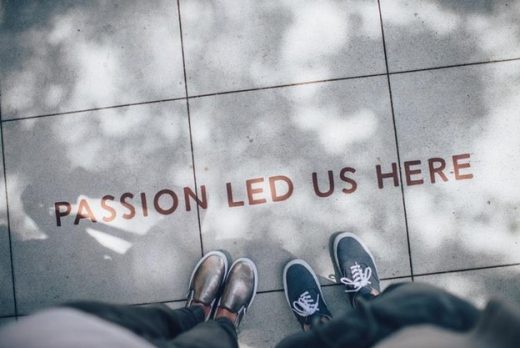 image source : unsplash.com
This helps create clarity in your target audience's eyes while also generating interest in what you do, which in turn boosts your brand awareness. When customers can easily identify your brand, it helps establish trust and loyalty. Your architectural appeal helps establish your brand identity and how you relate to your customers. The key is learning how to consolidate the various aspects into a framework that works.
It Maximizes Your Brand Expression Opportunities
There's no doubt that architects and designers are playing a bigger role in helping organizations maximize their brand awareness and expression opportunities in their physical spaces and business facilities. It's more important than ever to understand the principles by which your brand works and lives. That is what creates the springboard for all aspects of design.
The success of integrating your brand with architectural and interior design elements lies in the early stages of planning. Every space in your organization should tell a story, and the design team should take advantage of the unique opportunities available to mold the user experience in three dimensions. Use every design element that reinforces your company's culture to useras, employees, and customers.
Create a Balance to Achieve Success
You can only create a successful environment by aligning your brand's touchpoints with matching quality of space. Your brand should be expressed consistently, from the overall building design, to the front door and interior decor elements in order to create spaces meant to last for years. This careful balance is what makes brands remain relevant and fresh long-term.
Comments on this How grand architectural solutions impact brand awareness guide article are welcome.
Building Articles
Residential Architecture
Comments / photos for the How grand architectural solutions impact brand awareness advice page welcome