Help For Plumbing or Other House Jobs Guide, Home Advice
Help For Plumbing or Other House Jobs
24 June 2020
Call over a plumber or other essential service provider during the COVID-19 lockdown
As conscientious responsible citizens, we follow the safety guidelines to protect our family and others in our community from COVID-19. This means no one goes outside and no one comes into your home.
However, what happens when you have plumbing, drain, and heating problems? Is it safe to call an outsider to fix these sorts of problems? After all, if you wait for too long, it may result in total breakdowns and failures.
Luckily, plumbing, drain work, and gasfitters are services that fall under the classification of essential services. So you can call over a plumber or other essential service provider during the COVID-19 lockdown. For example, "1st Rooter Plumbing" is ready to tackle your plumbing problems responsibly.
Read on to know what the essential services are and what you can do from your part to ensure safety. We will cover all that you need to know so that you know the do's and don'ts when calling up these essential services.
What Are The Essential Repair Services
The essential services that you can hire are unavoidable ones. They do not include work that can wait. For instance, if you have a table that you need to fix, don't call a repairman during the Coronavirus Lockdown.
However, you can call over a repairman to fix or replace hot water cylinders. This is an exemption because hot water is essential for sanitation.
Other than that, you can also seek professional help for the repair and changing of sanitary waste pipes.
You can also call for help when you have trouble with water pipes or gas pipes. After all, gas and water are necessities.
When it comes to heating, you can certainly seek help, especially in cold weather. But it would be much better if you got your self a portable heater. The authorities discourage work that involves a lot of hands.
Before You Call For Help
Before you make the phone call, make sure that the service you are seeking is necessary. You have to remember that authorities have told all of us to stay in our houses and avoid contact with each other as much as possible. If we do not follow the rules, your and your loved ones' lives could be at risk. That's because if you get the virus from a service call, it may spread throughout your family.
Ask yourself the following honestly:
Is the job important for your survival?
Are the people in your household in danger?
Is letting an outsider into your safety bubble worth it?
Is there any way that you can handle the situation by yourself?
if you still decide to call for help, make sure that your family stays away from the outsiders. You will probably have to call a lot of different companies as most are not open. Even if they are open, they might not be willing to come over.
Remember to avoid making the call if you have been traveling and now in quarantine for 2 weeks.
What To Do Once You Know The Are Coming Over
Eventually, you will find someone who can help. Make sure that you are ready for the arrival of the tradesperson. You should explain the problem you are having over the phone.
It would be even better if you supply photos or videos of the problem. This will help the tradesperson identify and prepare for the problem before they arrive. This way, they will come with the right tools and a plan to shorten the visit as much as possible.
You are not the only one who should take precautions. The tradesperson should also be aware of where he is going – and if he is at risk coming over. So tell hem if there is anyone who is sick in your household. He should know if you are in self-isolation or if you are in quarantine.
Further Actions You Need To Take Before The Visit
Before the visit, there are still a few more things that you need to ask the tradesperson. For instance, you should ask about his state of health. Furthermore, ask him what measure he is taking to eliminate the risk of contamination.
Next, ask what surfaces will he be touching in the house. Once you know, clean all of those surfaces well so that the tradesperson is not at risk of catching something.
After that, you should ask what touchless payment method would work for them. It is best not to pay by cash or have a hand-to-hand transaction. You should ask for online payment.
What Happens if They Refuse to Come Over?
You might face rejection as a lot of companies just won't risk the lives of their workers. It is their right to say no if they feel it is not worth the trouble. It's not their fault, so there is no point in getting mad at them.
There are rules that they have to follow, whether they are plumbing, gas fitting, or drainlaying service. The regulations may be why they are not willing to come over.
If it's not that, it might be because they are very busy or find the work too risky. There could be other practical issues like a shortage of Personal Protection Equipment.
Whatever the reason may be, its best not to try to fix the problem by yourself. For instance, if there is a plumbing problem, avoid using that bathroom and shut off the water source there.
Plumbing, electrical, drainlaying, and gasfitting are all dangerous to attempt to do yourself. It's illegal to try it your self in a lot of places given the risky nature of the job and the danger you would pose to others.
You should wait for this pandemic to end before you go get help. Early booking is a good idea to ensure you are the priority.
The Arrival of The Trades Person
Get to know what the tradesperson will be doing. It will give you a good idea about how to avoid getting in the way. Tell him to give you a call when he is at your door. Open the door for him and get out of the way.
Make sure that you and your family keep a distance of 6 feet away from the tradesperson at all times. The best idea is for everyone to stay in another room.
Make sure the tradesperson is already equipped with protective gear before they enter your home. This includes gloves, foot covers, goggles, disposable overall, and a face mask. Also, if they don't have sanitizers and wipes, make some available for them.
Finally, once the work is complete and the tradesperson has left, its time to do some thorough cleaning. Clean every surface that they came in contact with. After cleaning, take a nice bath and disinfect yourself.
Final Thoughts
Essential repair services are exempt from the pandemic lockdown. You can call over a plumber, drain layer, or gas fitter to your home if it is absolutely necessary. As long as you take the right precautions it should be fine.
Give the tradesperson an accurate idea of what he will be dealing with to shorten their visit in your home. They should have protective gear on when they are in your house. Furthermore, stay away from them while they are at work.
In the end, clean everything that they came in contact with – then disinfect yourself properly. We hope you take something useful from reading this and that you heed the instructions.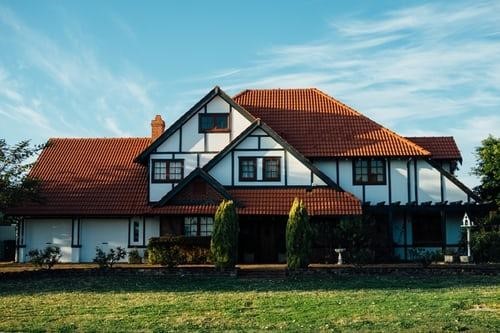 Comments on this Help For Plumbing or Other House Jobs article are welcome.
Residential Property Articles
Comments / photos for the Help For Plumbing or Other House Jobs page welcome