Heating ventilating and air conditioning repairs engineers in Lucas TX guide, Texas HVAC fix advice, US building
Heating Ventilating and Air Conditioning Repairs Engineers in Lucas, TX
March 22, 2022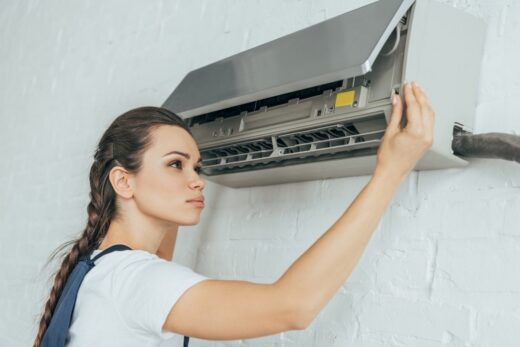 HVAC or heating, ventilation, and air conditioning appliances are now becoming essential in many homes. They can make the rooms cool even if it is too hot outside and do the opposite during winter. You can see them in many grocery stores, hotels, airports, offices, and homes, and they are becoming a necessity for many people.
Many people may find that some of their home appliances break down because of wear and tear. If this is the case, you may want to call an HVAC repair engineer in Lucas, Texas, for a fix. These professionals can provide you with emergency service in times when you need it the most. You can rely on them to respond to your distress call in the middle of a hot afternoon, and they can fix your AC almost immediately. Other things that they do may include the following:
Conduct Tests with your Unit
During a maintenance visit, they will conduct various tests to know more about the condition of the refrigerant, electrical circuits, and other components in your air conditioner. They ensure that the filters and drainage systems are clean, and after the installation, they will check for possible problems with the unit. Because of their expertise and knowledge, you can count on them to work in a commercial or residential setting in Lucas, Texas.
Installation
When you have purchased a new appliance for heating or cooling, you may want to call the experts to install the unit for you. They know about working with various brands, and they can adjust your air conditioning, refrigeration, and heating systems accordingly.
Servicing and Maintenance
Some companies may offer you an annual package where they will include the repairs and maintenance each time that they visit your home. They will clean your appliances, remove dirt from the vents, and vacuum the ducts to improve the airflow in your home. They will visit the site to service the appliances, and this will not take approximately a few hours every year if you have a few units in your home or commercial property. Maintenance is important because it prevents the chances of the AC breaking down on you in times when you need it the most.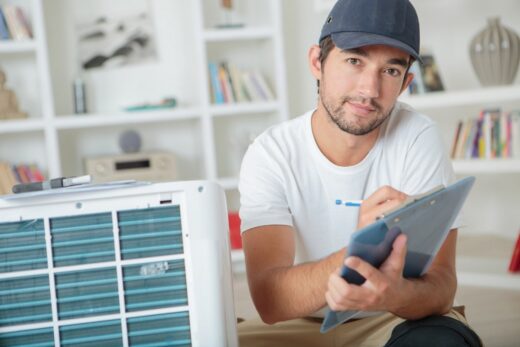 Do Repair and Troubleshooting
Customers who are calling for help may benefit from the experts' advice on how they can troubleshoot simple problems on their own. See more about the repairs here. Some might just need to check the plugs and fuses where their ACs are connected and make sure that it is working correctly.
If the air conditioner is still not working after the customer does the troubleshooting steps, then the professionals may go to the home and do a thorough assessment themselves. The experts in Lucas, Texas, will determine the root cause of the problem and advise the customer if this is something they can fix in just one visit. They are well-equipped with the right tools, so you could expect them to get the job done in less than an hour so you could enjoy cool air once again.
Why Hire the Experts?
Save Money
One of the primary advantages of calling an HVAC contractor in Texas is that you can actually save a lot of money with this step. The job is done right the first time, you do not have to waste time repairing an appliance that you have never had experience working on before, and you can focus more on your business. You will not also need to buy brand-new equipment from the stores because the techs already have them in their arsenal. Some warranties and guarantees can get you free repairs if the job is unsatisfactory.
Get Professional Expertise
Professional contractors have spent decades studying and working on different HVAC appliances, and the good news is that you can use their expertise to fix your air conditioner. They have certifications from the local council, and they are good at what they do.
More Focus on Safety
Trying to work on your unit on your own can be dangerous, especially if you did not receive proper training with these kinds of things. With the pros, you will have more peace of mind because they have safety equipment and know what they are doing. They use their knowledge on how to handle various HVAC systems in the safest ways possible, and they have insurance in case of accidents while they are doing their jobs.
Comments on this guide to Heating ventilating and air conditioning repairs engineers in Lucas TX article are welcome.
Air Conditioners Articles
Air Conditioners Posts
What temperature should I set my air conditioner


5 great advice from top rated HVAC contractor
Building Articles
Contemporary Architecture
Ninja Black Kyoto Hotel, Kyoto, Japan
Architect: Eastern Design Office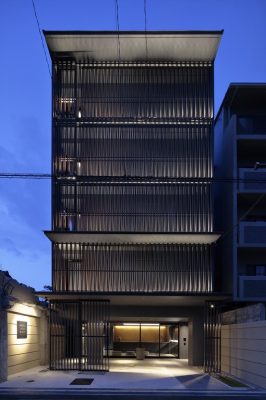 photography : Koichi Torimura, Jeffrey Friedl, Takashi Inaizumi
Hotel Ninja Black in Kyoto City
Comments / photos for the Heating ventilating and air conditioning repairs engineers in Lucas TX advice page welcome