UK Suburbs Inquiry, British Construction, UK Housebuilding, Suburban Taskforce News
UK Suburban Taskforce – Future of the Suburbs
10 Dec 2020
UK Suburbs Future Inquiry
Suburban Taskforce: An Inquiry into the Future of the Suburbs – preliminary findings
London: 10th of December 2020 – Today, the APPG for London's Planning and Built Environment hosted a public meeting of Parliament's cross-party Suburban Taskforce to present and discuss emerging themes from the Taskforce's inquiry into the future of the suburbs.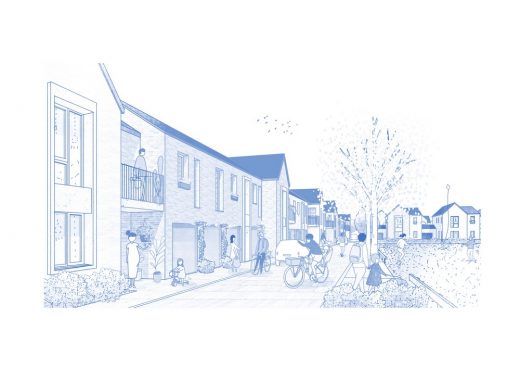 The Taskforce, which is comprised of politicians from both Houses of Parliament, was established this year to review evidence of the state of Britain's suburbs and make recommendations to the Government on policy initiatives to enhance them. It is co-chaired by Dr Rupa Huq MP and David Simmonds MP, assisted by UCL as Knowledge Partner and with an Advisory Board chaired by Jonathan Manns, Board Director and Head of Planning and Development at Rockwell.
Welcoming attendees to the webinar, Dr Rupa Huq MP highlighted the importance of the Taskforce's work. She stated her hope that the suburbs will "become resilient and sustainable in the 21st century, as we continue our work to help chart a course towards a suburban renaissance across the country."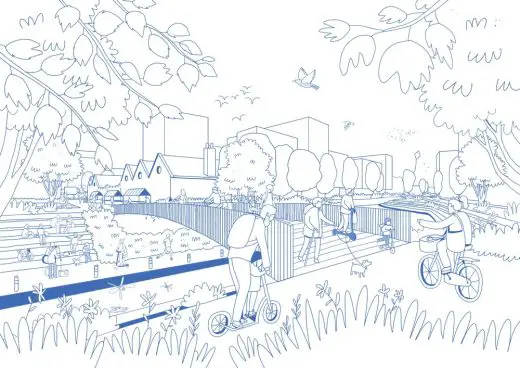 Jonathan Manns, Board Director at Rockwell and Chair of the Suburban Taskforce Advisory Board added: "This is an important opportunity to summarise the preliminary feedback and wide-ranging evidence received by the Taskforce from across society. There has been a broad response from members of the general public, built environment professionals and local authorities amongst others. We now look forward to building and analysing our evidence to gain a clearer understanding of how the Taskforce can provide meaningful direction to the Government to ensure suburban areas, and their populations, are not overlooked or neglected but can instead thrive and improve."
Supported by UCL's Bartlett School of Planning, Dr Lucy Natarajan and Dr Dimitrios Panayotopoulos-Tsiros, presented an overview of the initial qualitative and quantitative data which focused on a range of emerging themes including the character of suburbs, their relationship to urban areas and growth pressures. Key themes emerging were those of anomie vs vibrancy and homogeneity vs diversity, capturing a sense of the changing nature of suburban experience. Of those who responded to the "Call for Evidence", it was noted that many raised similar concerns about the housing market, place-based experience and environment.
The initial quantitative data, much have which has been obtained in partnership with the Estates Gazette, suggests that outer London is significantly more residential in nature than inner London, with an impact on the provision of and demand for social and physical infrastructure. There is, for example, an inverse relationship between the provision of pubs and GP surgeries between inner and outer London, with more pubs in inner London and more surgeries in outer London.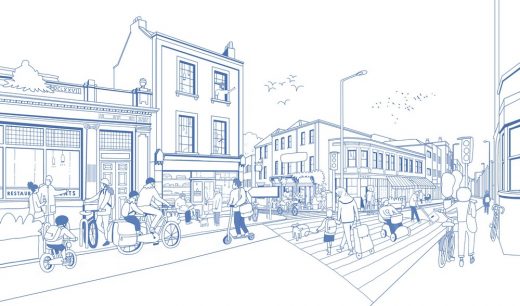 It was also flagged that there could be more than one suburban character, with different building morphologies and distributions of local services between areas. It was also made clear that there is an appetite for engagement with the detail and strategic side of development plan-making. The elephant in the room was that growth pressures come from the burden of concentrating development in London and the wider Southeast of England; a matter firmly aligned with the Government's current 'levelling-up' agenda.
In concluding the session, Dr Rupa Huq MP commented: "This bodes very well for the future outcomes of the research, which will continue in earnest now into the new year with engagement from myself and other colleagues on the Taskforce. We look forward to building a more detailed picture of our suburbs today and helping to shine a spotlight on key issues deserving of the Government's attention."
The Suburban Taskforce will continue to review and build-up the evidence with a view to further examining what is driving these trends, whilst exploring the implications of the last nine months a as a result of Covid-19. The taskforce seeks to identify national trends but, in its first phase, will have a specific focus on London as a pilot study.
About the Suburban Taskforce
The Suburban Taskforce is an independent inquiry into the state of the suburbs and charting a course "Towards a Suburban Renaissance". It is a cross-party parliamentary taskforce, comprising representatives of both Houses of Parliament, from all political backgrounds. It seeks to set out an agreed agenda for change. Its goals are:
To illuminate the nature of social and economic activity in the suburbs. This is to include patterns of work, life and play and associated conditions in terms of investment, expenditure, built and natural environment.
To illustrate the potential differences between suburban areas and those which are either more central or more rural, in addition to wider spatial distinctions which may exist, for example between larger and smaller settlements. In doing so, to inform our understanding of what constitutes a "suburb" in 21st Century Britain.
To identify policy mechanisms and interventions which may assist in supporting the long-term sustainability of suburban areas. This will have particular regard to supporting polycentric centres, not least through fiscal considerations such as taxation and investment and the management of change through the planning system.
The Taskforce currently comprises the following members:
Co-Chairs: Rupa Huq MP (Labour) and David Simmonds MP (Conservative)
Vice-Chairs: Jon Cruddas MP (Labour) and Gareth Bacon MP (Conservative)
Lords Liaison: Baroness Susan Kramer (Liberal Democrat)
Current Members
Karen Buck MP
Seema Malhotra MP
James Murray MP
Bell Ribeiro-Addy MP
Steve Reed MP
Sam Tarry MP
About the All-Party Parliamentary Group (APPG) for London's Planning and Built Environment
The All-Party Parliamentary Group (APPG) for London's Planning and Built Environment will act as the Secretariat to the Suburban Taskforce. It was inaugurated in October 2015 to provide a cross-party forum for consideration of planning and development matters in London. It has been Chaired since inception by Dr Rupa Huq, MP for Ealing Central and Acton. It was convened by Jonathan Manns, Board Director at real-estate developer Rockwell and widely recognised as one of the country's leading urbanists, as an important step in helping develop a coherent political voice on key issues affecting the future shape of London.
About UCL
UCL is the number one London university for Research Strength, recognised for its academic excellence and global impact. The Bartlett School of Planning is one of the leading research-led planning schools within Europe. As Knowledge Partner to the Suburban Taskforce, UCL's support will be coordinated by Dr Lucy Natarajan and assisted by Dr Dimitrios Panayotopoulos-Tsiros.
About the Advisory Board
An independent Advisory Board has been assembled to assist the Suburban Taskforce in its work. The Advisory Board is Chaired by Jonathan Manns; Board Director at Rockwell, Visiting Associate Professor at UCL and Convenor of the APPG. Representatives from both professional built environment organisations and civil society include: Richard Blyth, Royal Town Planning Institute; Nicholas Falk, URBED Trust; Katie Perrior, InHouse Communications; Will Tanner, Onward; Tony Mulhall, Royal Institute of Chartered Surveyors; Peter Murray, New London Architecture; Phineas Harper, Director of Open City, and Prof. Laura Vaughan, Professor of Urban Form and Society and the Director of the Space Syntax Laboratory at the Bartlett School of Architecture, UCL.
Future of the Suburbs: Suburban Taskforce images / information received 101220
Previously on e-architect:
British Property News
British Property & Construction Articles – selection below:
UK Construction Industry recovery news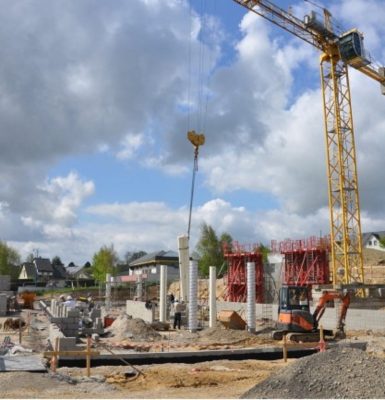 COVID-19 Crisis Impact on Buildings
COVID-19 construction industry reinvention
Rethinking design: Going viral – how the coronavirus will affect urban design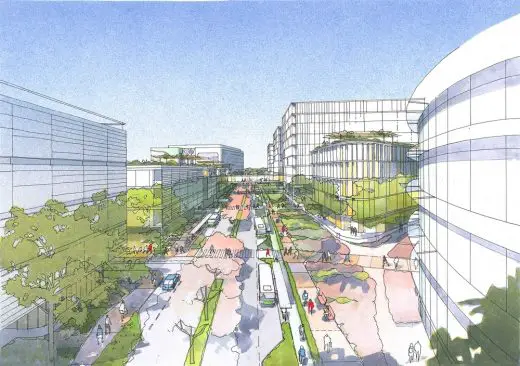 How COVID-19 changes urban design
How COVID-19 is changing the way we work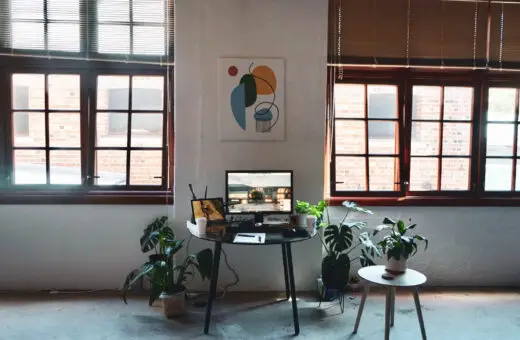 How COVID-19 changes the way we work
Quarantined Architects Database
Database for Quarantined Architects
Comments / photos for the UK Future of the Suburbs: Suburban Taskforce page welcome