Trusted Interest Rates Advice, Fixed vs. Floating Mortgages, Real Estate Tips, Building
Fixed vs. Floating Interest Rates
8 Oct 2019
Interest Rates Advice – Home Loan EMIs
Fixed vs. Floating Interest Rates: How do your Home Loan EMIs fluctuate?
If you are considering to buy a new home for your family, then you must have realised by now that you can't become a homeowner without availing a Home Loan. Thankfully, many financial institutions are now offering big-ticket Home Loans at attractive interest rates with extended repayment tenor.
Though nothing can match the joy of becoming a homeowner, you must understand that taking a Home Loan is a significant financial decision. It is imperative to choose the right financial institution offering the best Home Loan Interest Rates and other terms while applying for a Home Loan.
Many companies such as SoFi offer competitively low rates for mortgages. Depending on factors like your credit score and your finances as little as 5% of the home value can be put down as a deposit. However, deals like these will have vastly differing interest rates, therefore it is important to understand the types of insurance to ensure you are getting your money's worth with a home loan.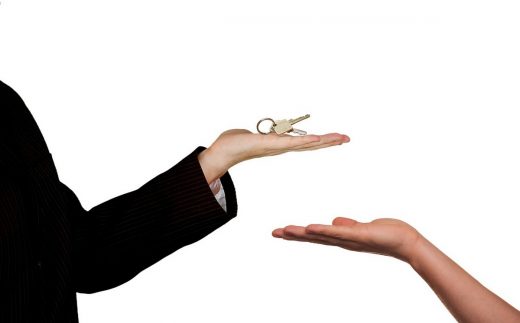 Types of Interest rates
Home Loan interest rate is one of the important factors to be considered while applying for a Loan.
Interest rates offered by the banks and non-banking financial institutions are classified into two categories, i.e., fixed interest rate and floating interest rate. Customers opting for Home Loans have the option to choose from either of them.
So, to make the right decision about the best interest rate for your needs, you need to know in detail about each type of interest rates.
Comparison between Fixed and Floating interest rates:
| | | |
| --- | --- | --- |
| Parameter | Fixed Interest Rate | Floating Interest Rate |
| Interest rate | Higher rate | Lower rate |
| Effect of External Factors | Not affected by the financial market conditions or any factors | Affected by the financial market conditions and might fluctuate accordingly |
| EMIs | EMIs are fixed | EMIs might change as per MCLR |
| Suitability | Best suitable for short/ medium terms | Best suitable for long term |
| Benefit | Helps plan finances better | Helps generate savings |
| Ease of planning | Can plan about budget and EMIs | Hard to plan a budget or manage financials |
| Risk | Lesser risk involved | Higher risk involved |
What is a Fixed Interest Rate?
An unchanging interest rate charged on a liability, such as a loan or a mortgage is known as a fixed interest rate. Opting for fixed interest rate while applying for a Home Loan means that the loan has to be repaid in fixed and equal instalments over the repayment tenor.
Fixed interest rate seems to be the best option when the financial market is down. The main advantage of fixed interest rates is that it will remain unchanged and constant even when there is a fluctuation or change in the financial market or trends.
Customers can make use of this opportunity by blocking or fixing the interest rates as per their convenience and choice. If you think that the financial market will not drop below a certain point or will not rise in the interest rates, then fixed interest rates might be the best suitable option for you to avail.
What is a Floating Interest Rate?
Floating interest rate is an interest rate that keeps on changing or fluctuating according to the financial market. Floating interest rate is also called variable interest rate because it can vary throughout the loan repayment tenor. Floating interest rates are highly dependent on the base rate offered by the lender.
So, whenever there is a change in the base rate it automatically changes the floating interest rate. Usually floating interest rates are regarded as more beneficial as compared to the fixed interest rates.
Fixed interest rates are 1%-2.5% higher than the floating interest rates. As floating rates vary as per the market trends, the increase or decrease in the floating interest rates is not permanent.
However, in recent times, floating interest rates have become quite popular and are preferred by most borrowers. Many financial institutions are offering Home Loans at floating interest rates starting from 8.70%.
Following are the Home Loan interest rates offered by leading financial institutions of India:
ICICI Home Loan is available with interest rates starting from 8.70% and a processing fee of 1% of the loan amount.
HDFC Home Loan is available with interest rate starting from 8.60% and a processing fee of 0.50% of the loan amount.
SBI Home Loans are available with interest rate starting from 8.55% and with a processing fee of 0.35% of the loan amount.
LIC Housing Finance offers Home Loans with attractive interest rate starting from 8.40% and with a processing fee of 0.50% of the loan amount.
How EMIs increase or decrease?
Equated monthly instalments (EMIs) are a combination of interest cost and principal amount to be paid every month by the borrower till completion of the repayment tenor. If your home loan is on fixed interest basis, then the EMI will remain unchanged during the entire tenor of the loan. If there is a rise in interest rates or inflation in the country, fixed interest EMIs are more beneficial for the borrowers. However, if there is any reduction in interest rates in the market, then the borrower stands to lose.
If you have opted for floating interest rate against your Home Loan, then your EMIs will constantly change with the change in interest rates. If there is an increase in the interest rates, your EMIs will increase, and if the interest rates fall, then your EMIs will also reduce.
Some financial institutions also offer flexible repayment options to their customers. In this scenario, the EMIs are unequal. In step-up loans, initially the EMI is low and increases as years pass by. This is also called as balloon repayment.
In step-down loans, initially, the EMI is high and decreases as time passes. For borrowers who are at the beginning of their career, a step-up loan is more suitable. Step-down loan option works best for borrowers close to their retirement years.
You need to make an informed decision regarding the interest rates and type of interest rates while applying for a Home Loan. It is always advisable to understand how EMIs and interest rates work and decide accordingly as it can help you save substantial amounts of money on your loan repayments.
Building Articles
Comments / photos for the Fixed vs. Floating Interest Rates: How do your Home Loan EMIs fluctuate? page welcome