Trusted New Metal Roof in Sinton Texas Home Advice, US roofing tips, Property maintenance
FAQ About a New Metal Roof in Sinton, TX
9 Nov 2019
Sinton, TX, USA: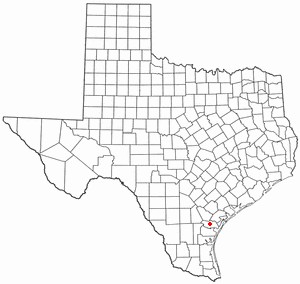 photo : the original uploader was Seth Ilys at English Wikipedia., CC BY-SA 3.0 http://creativecommons.org/licenses/by-sa/3.0/, via Wikimedia Commons
FAQ About a New Metal Roof in Sinton, TX – Must Know About Sinton Metal Roofing
Despite their higher cost, metal roofing is becoming popular with homeowners looking for a new roof because of the many advantages associated with them. No more a novelty now, metal roofs are appreciated for their long lifespan, resistance to damage and corrosion, attractive appearance and ability to insulate the home better. Some frequently asked questions regarding metal roofs:
What Are the Main Benefits of Metal Roofs?
There are several benefits of opting for a metal roof, primary ones being that it is not affected by fire, insect damage, and rot. According to https://www.forbes.com, brown metal shingles reduce the heat gain by almost 41% compared to asphalt shingles. In the dry and hot climate of Sinton, Texas, this can be a boon as your cooling costs are reduced significantly.
Can a Metal Roof Be Installed Over the Existing One?
Provided it is allowed by the local building code, a metal roof can be installed without stripping off the existing shingles. Installing a metal roof on top of the existing one can potentially trap moisture that can lead to mold and rot; however, providing for adequate vents can deal with this issue. The use of furring strips can also raise the metal roof and provide ventilation between the layers, which is very useful in the hot weather system found in Sinton, TX, according to roofing consultants at https://atpioneerroofingcrp.com/.
Are Metal Roofs Noisier Than Conventional Ones?
When a metal roof is properly installed, the noise level is no greater than any other type of roof as typically it is mounted over a solid substrate. The noise level is further reduced due to the insulation and the attic.
Does Metal Roofing Attract Lightning?
Contrary to popular belief, a metal roof does not in any way increase the chance of lightning strikes. A metal roof is a safer option in case of a strike because it is non-combustible, unlike asphalt or wood. The reason why metal roofs do not attract lightning despite metal being a good conductor of electricity is that the metal roof is isolated and does not provide any direct path to the ground for electricity to travel.
How Is a Metal Roof Cost-Effective despite Being More Expensive?
Although in terms of paper warranties both asphalt and metal roofs are comparable and you can get warranties of around 30 years for the best quality products, in real terms, it is not uncommon for metal roofs to last for 50 years or more. With this kind of a lifespan, it is rare for any homeowner to go in for two metal roof replacements during his lifetime. In contrast, in fifty years, you can expect to replace an asphalt roof two to three times, which means that you can end up saving money by installing a metal roof in the long run.
Conclusion
It is evident that metal roofs, despite their extra cost, can be a very good choice due to their increased lifespan, reduced maintenance requirements, and energy savings potential. If you are considering a new roof, ask your local roofing company for advice regarding a metal roof.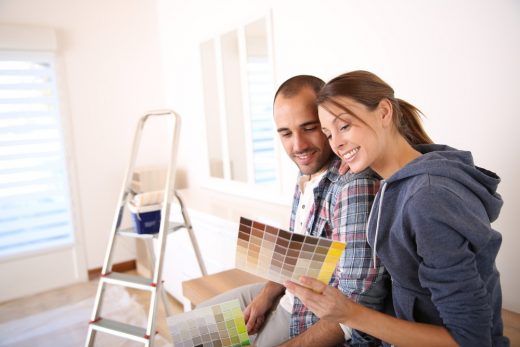 image courtesy of article provider
Comments on this FAQ About a New Metal Roof in Sinton, TX, USA, home advice article are welcome.
Texas Architecture Design
Texan Architectural Designs
Herd Immunity Screen, Austin
Design: Forsite Studio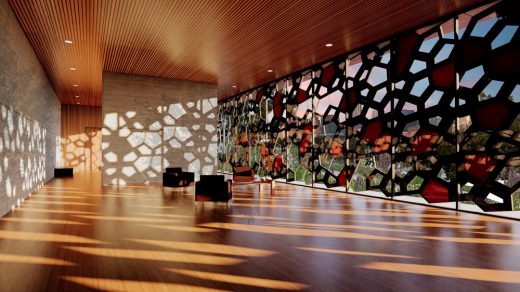 image courtesy of architecture office
Herd Immunity Screen Austin
Hexagon View Cabin, west bank of Austin
Design: LaRue Architects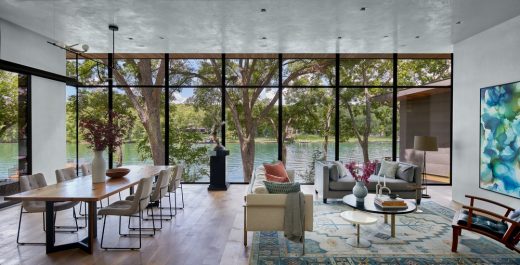 photograph : Dror Baldinger
Hexagon View Cabin at Lake Austin
Comments / photos for the FAQ About a New Metal Roof in Sinton, TX page welcome