Facial bed as an important contributor for comfortable pampering processes, Spa beauty guide
Facial Bed As An Important Contributor for Comfortable Pampering Processes
28 May 2022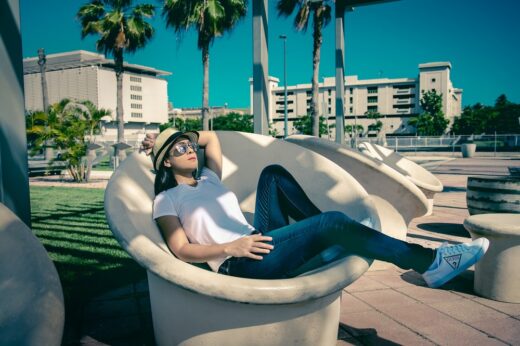 People receive facials at spas and salons, so they may indulge in some pampering and take some time. As an esthetician, providing excellent service should be your number one goal. However, even if you have the best tools and the best hands, it's possible that you won't be able to offer excellent outcomes to your client if you don't have a facial bed that is both professional and pleasant.
It is not always a simple decision to make when selecting a facial bed to buy for your business. Before you settle on one option over another, you need to examine and weigh many considerations and aspects of the situation carefully. Before making any purchase, it is essential to ask oneself what the bed will be used for, which is no different. In addition, you must have a specific plan for utilizing the face bed in the wellness center that you are operating.
Things To Note When Finding The Perfect Facial Bed
Regardless of whether you intend to begin on a modest scale or grow into a much larger operation, it is critical to consider the primary resources your company will require. For example, when starting a business that offers beauty services such as massage, dermatology, tattoo, nail care, etc., you will first want to seek a facial bed.
Budget
Of course, the first thing to note when making a purchase is to check your budget. It is safe to say that purchasing a face bed of sufficient caliber won't come cheap. A good bed can reach as high as $2,500, but if you are starting, you should look for something in the middle of the price range, anywhere from $600 to $1,000. Because the beauty business is so focused on quality, investing in a facial treatment bed that lives up to that standard is vital. There are alternatives available at lower prices that provide excellent value, but they lack essential features, mainly comfort and durability.
Space
In addition, the availability of space is a significant factor in the decision-making process. Taking into account the amount of space provided in the room can help decide the maximum number of face beds that can be housed there, which can either increase or decrease the amount of money allocated for those facial beds. For the facial bed to be utilized in a room, there needs to be adequate space surrounding it for the practitioner to move around freely.
Therefore, it is essential to have a facial bed with the appropriate height, width, and length. When considering the purchase of a face bed, you must consider the dimensions of your treatment area. This is done so that you do not end up with an overly large bed, which would make it impossible for either you or the customer to work appropriately or move around.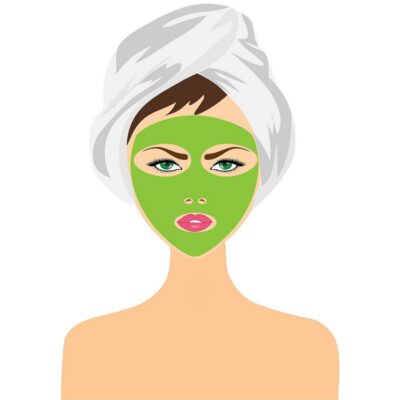 Function
When choosing a facial, the question "what do you want it to do?" is the most crucial question to ask yourself. Therefore, it is necessary first to make a list of all of the various procedures that will be carried out on the bed and then select facial beds that will be able to accommodate as many of the processes that will be carried out as feasible.
Comfort
The level of comfort that the Spa bed provides is directly proportional to the depth and composition of the mattress. The great majority of spa beds are constructed out of foam. Instead of its thickness, the density of the foam is a better indicator of its overall quality. The foam will be more pleasant to use and will last longer if it has a higher density. Despite popular belief, foam is not the only material found in spa beds. As a result, you will have to do a variety of tests to determine whether or not the facial bed is sufficiently comfortable.
Advantages of Having A Good Quality Facial Bed
Excellent user experience
It is well worth the investment to acquire a face bed that gives you the impression that you are receiving spa treatments in an authentic spa rather than in the convenience of your own home, where you usually would be receiving them. The experience will be very different for you whether you get a spa treatment at a spa as opposed to having some session at home. Being pampered in a setting other than one's own home produces a more relaxed state of mind.
Facial Bed Convenience for aesthetician
When you hire professional estheticians to perform facial treatments for home service, it would be to everyone's advantage if they could execute procedures with you while you were lying on a facial bed. In addition to its cosmetic benefits, a face bed can improve the quality of your spa experience by making it easier for practitioners to carry out the treatments and operations they have planned for you.
They have had extensive training and are considered experts in their field. For example, they could probably carry out any therapy or procedure on you properly, even while sitting on a couch. On the other hand, they could find that getting a professional facial bed is a lot less complicated. The professionals can quickly move you around and configure the bed to best suit your needs.
Facial Bed Comfort
The other seats in your home probably weren't designed with facial operations in mind like facial beds. Therefore, you cannot expect them to provide you with the highest possible comfort level when you are through facial surgery. For example, to provide the specialist with an unobstructed view of your face, a facial bed would enable you to lie on your back, move your head in different directions, and even rest your head back.
Facial Bed Convenience
Some of the other seats in your home were not explicitly designed with facial operations in mind. As a result, it is unrealistic to assume that they will provide you with the highest possible comfort level when you are undergoing a facial operation.
You would be able to lie down on your back, turn your head back, and possibly even move it around on a facial bed so that the medical practitioner could get a comprehensive picture of your face.
Comments on this guide to Comfortable Pampering Processes article are welcome.
Architectural Design
Architectural Designs
Spanish Architecture Designs – chronological list
Jané Winestore, Tarragona
Architects: Chu Uroz & Carmelo Zappulla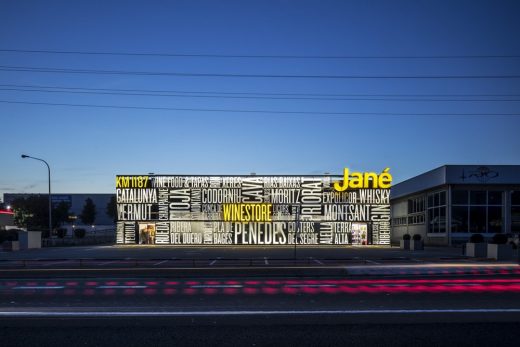 photograph © Adrià Goula
Jané Winestore in Tarragona, Costa Dorada
New House in Santa Pola, Baix Vinalopó, Valencian Community, Spain
Design: Fran Silvestre Arquitectos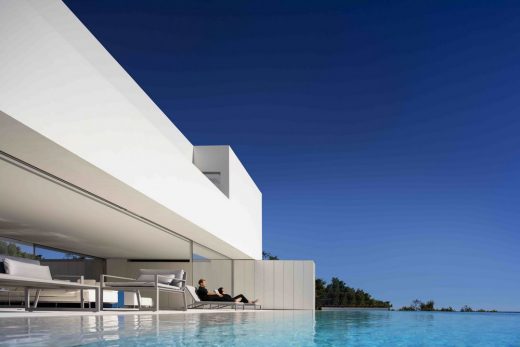 photo : Fernando Guerra, FG + SG
New Property in Santa Pola
Property
Contemporary Property Articles – architectural selection below:
Comments / photos for the Facial Bed As An Important Contributor for Comfortable Pampering Processes page welcome