Expand Your Mind and Expand Your Business Globally Advice, large company tips, outsourcing guide
Expand Your Mind and Expand Your Business Globally
9 Sep 2020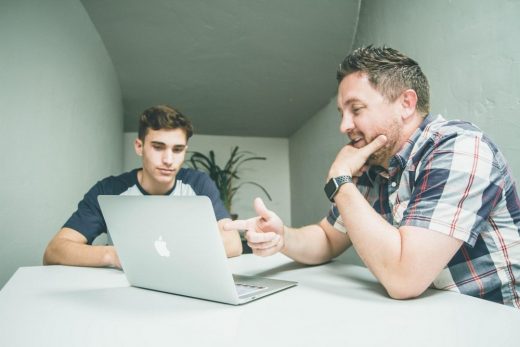 image : unsplash.com
Expand Your Business Globally
We often hear about thinking globally, yet it is rarely explained what it means in practice, especially when you are a small developer. Even if you belong to a large company that works with foreign clients, it is far from the indication that everything has been done right.
Speaking of globalization, outsourcing, and digital sales, people are more focused upon the sales and the instant benefits instead of starting with proper analysis and the mind's expansion towards different thinking. Essentially, everything starts in your brain as the list of tasks, expenses, and resources often force us to believe that our goals cannot be achieved. Now the secret trick is simply to start and think outside the barriers that we envision. Certified PEO companies are a great help in outsourcing and turning your global expansion goals into a reality.. You may read reference articles about what is a PEO before you consider hiring one.
Expanding Your Mind and Business Globally
Start With an Outline. You may have an excellent plan of what you would like to achieve internationally, yet it is not enough because you must create an outline where every step is meticulously analyzed against available skills and resources. Such an approach will help you to think globally and consider the invitation of various freelance specialists. If you plan to work globally, it is recommended to think about at least one native speaker in a target country as a partner. In case, such an option seems too complex, you can approach professional translation services and handle the businesses on your own.
Embrace The Technology & Video Conferencing. Considering that the majority of present-day business endeavors operate digitally, it is crucial to implement all the latest from the world of technology into your business. The best way to see who your target audience is made of is to participate in various conferences and webcasts to understand what motivates the market and what standards must be followed. The same relates to negotiations and anything done online. You can always request confidential transcription services to keep your information safe and know precisely what has been proposed and what are the benefits of a conversation that just took place.
Study The Global Markets & Your Target Audience. As soon as you have general information about the global marketing practices and know the demands of your audience, it is high time to make an analysis of your product line and a list of services that you can offer.Do not start thinking that the same strategic formula will fit every country because it is incorrect. For example, Western methods of marketing may not really work in the Middle East. The European countries like Germany and the Netherlands may require a different sales marketing style with detailed inclusion of the benefits and study of the competition.

Hire a PEO company to outsource employees for a possibility of a physical branch, like German PEO suited for expanding in Germany.
Create a Multilingual Website. The safest way to expand your business globally is by requesting professional localization for your website. In practice, it means more than a simple translation because it takes a deeper data analysis.All your content must become adjusted to the local customs, marketing practices, peculiarities of the foreign language, and cultural matters. Moreover, all the graphic elements and SEO aspects are considered as well. You can check out the best translation services and request localization for your website or a mobile application. Remember that it always takes some time, so it is best to collect all your information in advance and discuss the deadlines with the chosen experts.
Approach Social Media & Remote Functioning. When you plan to expand your mind in a global environment, it is hard to find a more fitting method than working with social media platforms like Facebook and Instagram.This way you can communicate directly with your customers and collect information that will help you avoid the most common mistakes in a foreign country and understand what aspects must be addressed. At the same time, the implementation of social media elements in your work will help you to function remotely and provide information for the investors and the partners. Just remember to have all your official documents translated so that you receive more foreign press coverage.
The Cultural Aspect Matters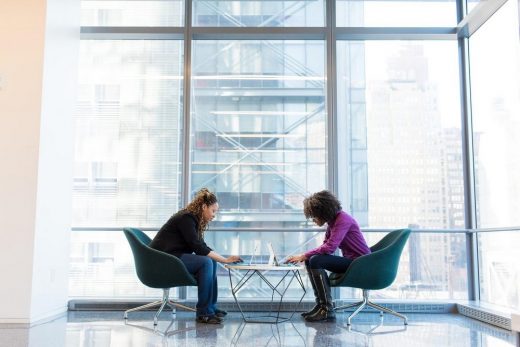 image : unsplash.com
When most entrepreneurs decide to expand their business globally, they often try out the same strategic thinking that they followed in their primary or original territory. Yet, it is not right to force a Western method of business communication in the Middle East or in developing countries. While the market will always remain relatively new, there is no guarantee that you will achieve success without being flexible and considering all the cultural matters. Be polite, patient, listen to others, and it will always pay off regardless of a foreign country that you choose.
BIO
As a content creator, Mark seeks for the best technical solutions and the business success methods, which helps to take your business to another level. His ideas are practical and are easy to accomplish anywhere. Follow Mark to find inspiration and start thinking globally.
Comments on this Expand Your Mind and Expand Your Business Globally advice article are welcome.
Building Articles
Comments / photos for the Expand Your Mind and Expand Your Business Globally page welcome