Why is it essential to get a job for international students? University assignment advice, Rental home guide
Why Is It Essential To Get A Job For International Students?
Oct 12, 2022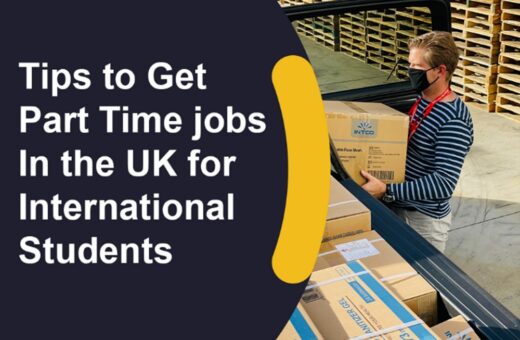 As we know, inflation is rising, and with the improving world and increasing population, the cost of living is soaring. We may still be studying and living at the expenses of our parents, but sometimes it gets difficult for them to keep up with the costs, especially when the children live in different cities or countries. So to ease up their expenses and earn some extra bucks, students can work part-time outside their university hours. Besides, getting a job is the first step towards a successful career.
What can you do?
So you're looking for work, even if it's with flexible hours and low pay. Part-time employment may appear to be less formal than a full-time career. It is relatively usual for young college students to take up part-time work for extra cash, with half the seriousness and devotion they would offer to full-time employment.
However, it is always a good idea to approach part-time work the same as full-time positions.
While a cover letter is not required for every part-time job, it is very affordable to write one. It will also notify your employer that you are interested in the position. The letter also serves as proof that you are capable. Why wouldn't you want to begin a new chapter of your life with all you can do to make it easier?
Writing a well-crafted cover letter for your first part-time job might be simple if you use a template.
What is a cover letter?
A document that explains information on your resume that may or may not be found can be described as a cover letter. It describes gaps in your career history, job duties, and why you wish to work for the firm to which you are applying.
The cover letter is your opportunity to distinguish yourself from the crowd.
If you don't know how to design or create a cover letter, certain CV writing service provide you with the cover letter and organize your CV.
What is the impact of a cover letter?
To begin with, many people do not write cover letters. Many candidates skip this phase entirely because they are too lazy, don't want to bother, or believe it is a waste of time.
This implies that simply drafting one gives you an edge.
You're already leading the game if you send a cover letter, even if it's not a spectacular cover letter. This might demonstrate to potential employers that you are prepared to go above and above and put in exquisite effort to achieve your goals.
Aside from that, cover letters may demonstrate hiring employers who you are outside your CV or LinkedIn data. Are you friendly, witty, serious, or dedicated? Demonstrate this through your writing. Don't be frightened to type while you speak (within the bounds of professionalism).
A hiring manager who can get a sense of who you are is likelier to promote you than someone who is just a collection of talking points and stats. They will also be able to tell whether you would fit in with the corporate culture more readily.
How to Write the Perfect Cover Letter for Yourself
Select the appropriate cover letter template for the position.
Whether you're attempting to break out of a horrible writing rut, need to ditch your stale cookie-cutter draught, or want to avoid beginning from scratch, consider using cover letters for barista services.
Begin with your header/contact information.
The most vital component of your cover letter is your contact information. You'll need the hiring manager to be able to contact you if they like what they see!
Here's a list of the contact information you should include:
Your Full Name
Your Position (applying for)
Email Address
Phone
Contact Location or Address
Website\s(Optional) Portfolio\s(Optional)
LinkedIn URL for LinkTree (Optional)
Other Social Media Links/Handles
Greet the hiring manager
This, too, has a formula.
If you're addressing a single individual, you should begin with Mr./Ms./Mx./etc. Their last name is followed by a colon (:) or a comma (,). "Dear hiring manager" will not suffice.
"Dear Mr. Dave," for example.
When addressing a team, use the team name. However, before listing the team, it's best to address a specific person, whether a manager, supervisor, or someone else.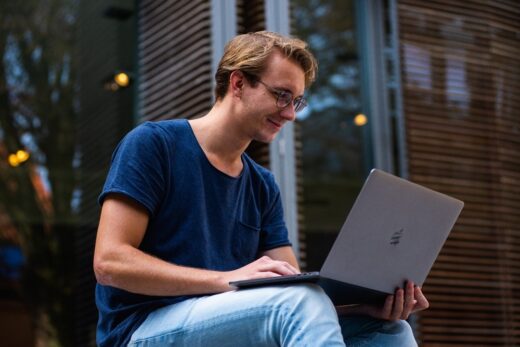 Write an opening paragraph that immediately attracts the reader's attention.
The first sentence of your introductory paragraph is crucial. it can definitely set the tone for the rest of your letter and determine whether or not the hiring manager will read on.
Use a statistic or an "interesting fact" about a project or job you've worked on, or tie it to the company you're applying to.
The rest of the paragraph should flow naturally from the first sentence, describing a brief anecdote, referring to the company's mission statement, or demonstrating why you are the best candidate for the job.
Explain why you're qualified for the job in your body paragraphs.
Your cover letter should be used to describe information on your resume, not simply repeat it. Instead of listing tasks, use each paragraph to discuss a specific project or problem you addressed and how it potentially relates you to the job you're looking for.
Cover letters should be no more than one page long, so be concise in your narration.
Finish with a concluding paragraph and a professional signature.
Your conclusion should be brief and direct. Remind them of your enthusiasm for the role and express gratitude for their time and consideration.
When signing your name at the conclusion, use words like "sincerely," "thank you," or "best regards."
Comments on this Why is it essential to get a job for international students? article are welcome.
Higher Education
Higher Education Building Design – architectural selection below:
FOM University, Düsseldorf, north west Germany
Design: J. MAYER H., Architects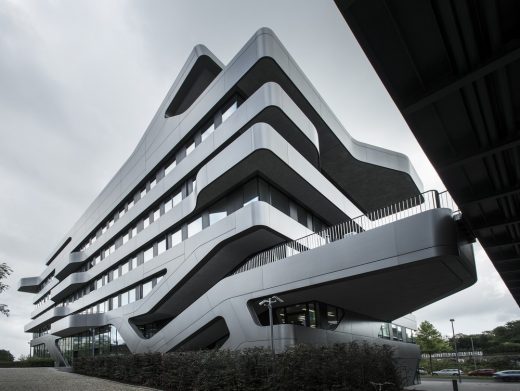 photo : David Franck
FOM University Düsseldorf Building
New Buildings
Telluride Glass House, Telluride
Design: Efficiency Lab for Architecture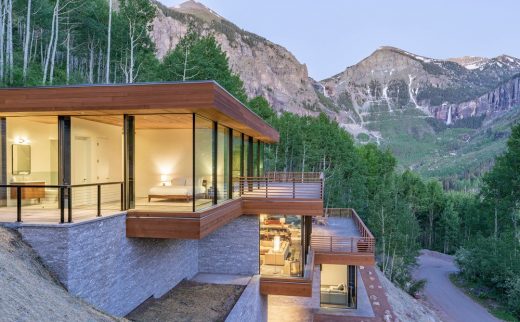 photograph : Josh Johnson
Telluride Glass House
Comments / photos for the Why is it essential to get a job for international students? page welcome