England's Most Important Architecture, English Buildings, Architects, Property
A Look at England's Important Architecture
Domestic Buildings in England – Key UK Properties
25 Apr 2019
A Look at Most Important Architecture in England
If you've ever been to England or have even watched a simple documentary episode about it, you won't be surprised when someone tells you that it's home to some of the most influential and interesting architecture on the planet. The UK is known for having many centuries of rich architectural history, and in many ways, England is the crown jewel of it all.
In fact, one could say that extraordinary architecture is a solidified part of England's global identity, as most people stereotypically associate the English with nice buildings, cups of tea, and the innovation of the Industrial Revolution. With a deep and winding history of monarchy and social development, England has amassed an impressive assortment of intriguing buildings that have become important cultural landmarks over the years.
With that said, here are the top 10 architectural wonders you'll want to see when you're in England:
1. Westminster Abbey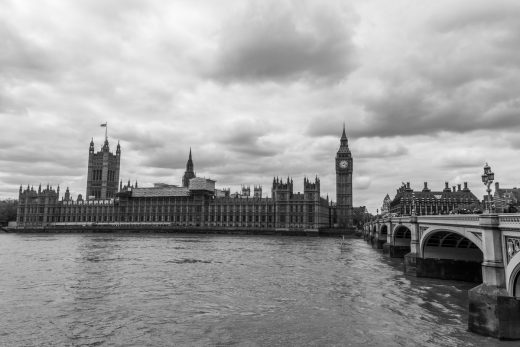 Established way back in 960, Westminster Abbey is a memorable sight to behold, as it stands as one of London's most historically interesting attractions. The entire wave of Gothic construction commissioned by Henry III began with this mausoleum and coronation church, and the architectural style that came to be known as "Norman" was created during the building of this extravagant structure.
The abbey has also been home to some of the most influential weddings in British history, from the marriage ceremony of Henry I and Matilda of Scotland in the 10th century to the more recent wedding of Prince William and Princess Catherine in 2011.
2. Buckingham Palace
You can't visit London for the first time without seeing Buckingham Palace. Constructed in 1703 to serve as a grand townhouse for the royal family, the palace has been used as the official residence of the Queen for several centuries. Major additions and renovations were performed in the 19th and 20th centuries, giving the amazing residence more than 775 rooms and the largest private garden in London.
If you're interested in discovering more about the history of royal architecture in England, you can learn online with Superprof and their army of more than 6.2 million tutors. Superprof provides access to a database of specialised tutor services that you can leverage to learn about historical architecture or any other topic with ease.
3. Rievaulx Abbey
Rievaulx Abbey in North Yorkshire is perhaps the most incredible ancient ruin in England. It was originally built by Cistercian Monks to serve as a self-sufficient community, and at one point it was one of the richest abbeys in the nation. Though it was officially shut down in 1583 by Henry VIII, much of what's left still looks marvellous to this day. Construction of the abbey began in 1132 when twelve monks journeyed to the area as part of the colonisation efforts in Scotland and North England.
4. King's Bench Walk
After the Great Fire of London, terrace houses (also known as row houses), became the saving grace of the city's residential rebuilding initiatives. Built in the 1620s, King's Bench Walk is one of the first and most historically significant terrace houses to come out of that era, and it paved the way for much of the urban housing developments seen in England's cities today. In modern times, the building is comprised mostly of barrister chambers.
5. Palace of Westminster
The Palace of Westminster in London is the headquarters of British political events. The original structure needed to be demolished due to a fire in 1834 and was later rebuilt from 1840 to 1870. As the official meeting place for the House of Lords and House of Commons, the palace is the hub of UK Parliament. The complex contains Elizabeth tower – a must-see landmark that houses the famous giant clock known as 'Big Ben.' Not surprisingly, this is a UNESCO World Heritage site and has been listed as a Grade 1 structure since 1970. Speaking of Lords, did you know that you can become a lord? Pretty cool, huh?
6. A&G Murray Mills
This building doesn't appear to be particularly old or special at first glance, but its historical significance cannot be overlooked. As the very first mill to power all of its manufacturing processes using steam engines, A&G Murray Mills in Manchester is a lasting symbol of England's Industrial Revolution. The economic growth that was facilitated by these factory buildings literally changed the world and created the largest economy in documented history. It was at the time considered to be one of the most impressive feats of English civil engineering.
7. St George's Hall
Situated on Liverpool's historic Lime Street, this Grecian-style building is still the home of modern law courts, concerts, and other events. Architectural historian Nikolaus Pevsner and many others have labelled it the most impressive neo-Grecian building on Earth. Construction took place from 1841 to 1854 at the site of Liverpool's first infirmary. The authoritative form and noticeable contrast between other buildings in the area make this structure a visually demanding spectacle that can't be ignored or overlooked. Nowhere else in the world can you find neo-Grecian architecture that so accurately depicts the Grecian building style in fully glory.
8. Manchester Liverpool Road Railway Station
The Manchester Liverpool Road Railway Station is the first-ever passenger train station in the world. Much of the pioneering of railway travel technology and policy took place in this building, leading the way for a transport method that has become ubiquitous in cities worldwide. A lot of structural reassurances were implemented in the design of this station to give investors the confidence that railway travel was a safe method of transport for the public. This building also holds the title of being the oldest standing terminal railway station.
9. No. 6 Slip at Chatham Historic Dockyard
Widely considered to be the most important structure ever constructed for the Royal Navy, the No. 6 Slip at Chatham Historic Dockyard is a marvel of architecture dating back to the Industrial Revolution. The site was constructed in 1847 but was officially de-commissioned in 1984. It still stands in pristine and well-maintained condition. Today, the dockyard serves multiple purposes – partially used by Medway ports, partly for commercial/residential usage, and partly for a charity museum and tourist attraction.
10. All Saints, Margaret Street
Constructed from 1850 to 1859 by famous architect William Butterfield, the All Saints Anglican church of London is widely considered to be his greatest work. He employed a style of architecture known as High Victorian Gothic that wound up being an influential building trend in England between 1850 and 1870. The interior design of this building is the most memorable aspect, with exquisite decorative features and timeless artwork adorning the walls, windows, and ceilings. From the outside, the building is less impressive being that it's a red brick church, but from the inside, you'll think you're standing in one of the greatest cathedrals the world has ever known.
Take a Trip Around England and See Them All
While the above list can seem like a lot to take in during the course of a single trip, in terms of geographical landmass, England isn't excessively large. Fortunately, that means visitors really can see all of the places on this list comfortably within the course of a single weekend, although it would be better to give it at least a week so you can have time to take in the scenery and history.
Once you've seen all of the architectural highlights mentioned on this list, other notable mentions you might want to check out include Canterbury Cathedral, Dover Castle Keep, The Divinity School of Oxford, and Lincoln Cathedral. Of course, one could literally write a book about all of the places there are to see, but with the above attractions under your belt, you'll have a solid appreciation for English architecture.
Location: England, UK
Architecture in England
Contemporary Architecture in England
Additions / photos for the A Look at England's Most Important Architecture page welcome