Downsizing to a Smaller Space, Tiny Property Help, Little Building, Residential Architecture
Downsizing to a Smaller Space
International Minimalistic Residential Property Article
25 May 2019
Home Downsizing Guide
There are many reasons you might choose to live in a smaller space. Maybe you're embracing the minimalistic lifestyle of living in a tiny home, or traveling the country in an RV, or living in a studio apartment while pursuing your passions in a large city. Many individuals find smaller homes are easier to maintain and more energy efficient.
Downsizing from a larger home to a smaller home can be challenging because it requires rethinking how you are using your interior space. If you're looking around your new small home and wondering how you're going to fit your existing home inside of it, take the following tips into consideration.
Organize your Storage
Look at all your various storage spaces and think about how you can maximize them. It is important to take advance of all storage spaces. Don't overlook useful spaces, such as the space underneath a bed.
There are a number of ways to use every inch of space within a closet. If you are currently hanging clothes up in closets and have empty space underneath your clothes, consider adding shelves or a cube storage system. You can further organize a cube storage system by adding bins. Place shoes, accessories, and miscellaneous clothes on the shelves or within the bins.
Before you begin organizing your storage, take stock of your inventory and think about what needs to go into each space.
Compact your Appliances
You might not have space or need for full-size appliances. If you're living in a smaller home, every bit of space counts. There are many compact alternatives to bulky appliances.
Kitchens are a popular place to use more compact appliances. It is easy for small kitchens to become cluttered with large appliances. Compact appliances can help a small kitchen feel more open and provide more space for you to cook. When looking at compact kitchen appliance ideas, such as a mini freezer instead of a full size freezer, you'll want to do research to find the best appliance that fits your needs. Some appliances might offer better storage solutions or might be more energy efficient than others.
Compact laundry units are another great way to cut down on bulky appliances. If you would like a washer and dryer in your home, consider switching to a combined washer/dryer unit.
Consider your Furniture
Large pieces of furniture in smaller spaces can clutter up space and make it impossible to walk. Think about what furniture you need and what furniture you can get rid of.
You'll find that many pieces of furniture can have dual purposes. Hooks on the side of a bookcase can turn the bookcase into a place to store books and handbags. You can use a table as a work surface during the day and a place to eat at night. Shelves under a bed can eliminate the need for a dresser. You can use ottoman to sit on and for storage.
Also, consider how the furniture is fitting into a space. A sectional sofa might look great in a large home but might take away too much floor space in a smaller one.
Use your Wallspace
If you find yourself tight on storage, considering building upwards. Every wall is a potential spot for extra shelves or cabinets. Shelves can be tucked into corners, hung above beds or toilets, or suspended from windows.
A stylishly done shelf not only serves as more storage but helps add character to your home. For example, a long shelf hung high above your couch can be filled with hanging plants and knick-knacks that you like. You're still able to enjoy your plants and decorations without having to place them on tables.
Get rid of your Clutter
Unnecessary clutter can make a small space seem even smaller. If you're walking through the house and stepping on objects or knocking items off of surfaces, it might be time to declutter.
Chances are, you have items that you aren't using. Maybe you have a duplicate of the same item, or maybe you've left something in storage in case you ever need it (but will never use), or maybe you've forgotten you own an item. These are great items to get rid of.
Many individuals are finding inspiration through the KonMarie Method, a process created by Marie Kondo. The KonMarie Method helps people decide what to keep, what to discard, and where to place remaining items. If you're struggling to know what items to keep and what items to toss, Kondo's tips will help you get started.
Homes
Property Articles
Step House in North London
Architects: Bureau de Change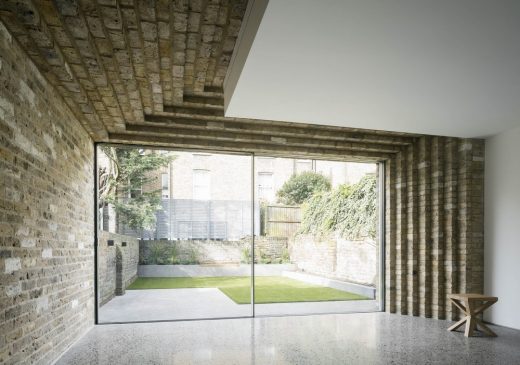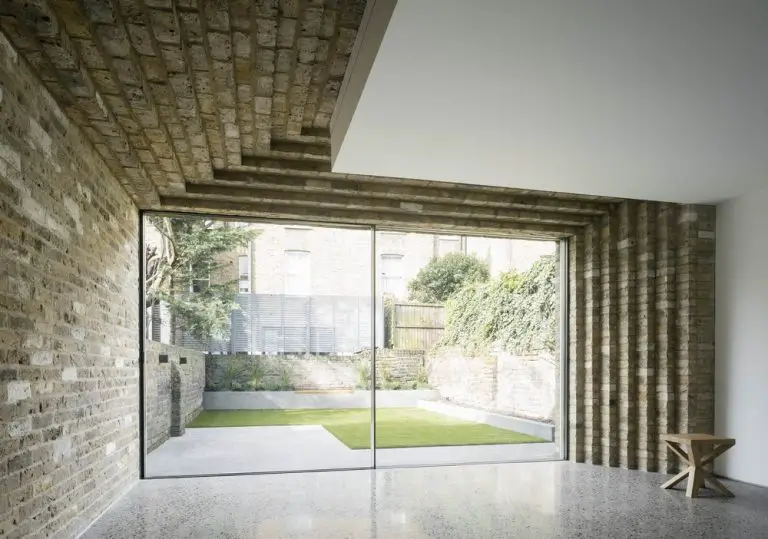 photo © Ben Blossom
North London Property Extension
Comments / photos for the Downsizing to a Smaller Space page welcome