Corporate Housing, Business Apartments, Travel Property, Residential Guesthouses
Corporate Housing: Apartments Guide
Residential Apartments and Guesthouses & Recreational Facilities Advice Article
Aug 20, 2018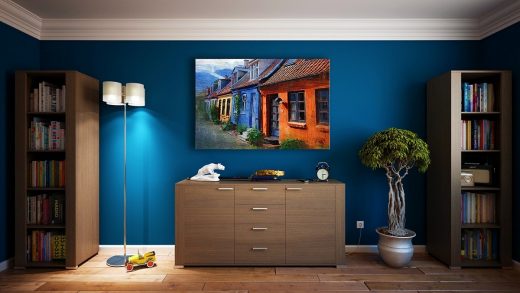 Corporate Housing Guide
Corporate Housing: Then vs. Now
In recent years, corporate housing sectors are filling the need of businesspersons and executives who frequently travel from one region to another and are reluctant to stay in congested apartments.
In the state of Missouri, the sector is living in its heydays with more number of visitors preferring to stay in corporate housing apartments for a short span for time for their business activities. Other than businesspersons, those who have been retired from military or government services are now resorting to stay in the apartments and enjoy their holiday tours.
Previously, when there was no concept of corporate housing, people used to stay in residential apartments and guesthouses without proper basic or recreational facilities. They had to put up with lethargic services of staff and administration kept on being conscious of the facilities provided to visitors.
The latter used to be much conspicuous of the surroundings and had to spend their long nights in boredom. With the passage of time, when the concept of corporate housing came into existence, people started experiencing more lavish facilities coupled with a myriad of services and aesthetic design of apartments.
Presently, when several corporate housing projects are located in the US, investors living in the State of Missouri are reluctant to remain behind of making profits from these projects and trying to shift their wealth towards investing in corporate housing business in order to make a maximum profit.
Using Amenities
For visitors and tourists, the project of corporate housing is one of a kind owing its distinctive designs and furnished apartments, which are teeming with a number of facilities including queen-sized beds, full kitchen with pots and dishes, washer/dryer, and much more. Not only is this, but also facilities of the gymnasium, small cafes, laundry, and pet service available in almost 90percent of the overall project.
Other than this, those who are willing to rent elite apartments could take the benefits of walking trails, swimming pools, and clubhouses. Corporate housing often has more prestigious and best-maintained amenities than those offered by hotels. Considering the cost-effectiveness of corporate apartments, they are cheaper and affordable than the prices of hotels.
Shops and Restaurants
Other than amenities, shopping malls, grocery shoppers, and local stores are also accessible around corporate apartments with utility service offerings. Depending on the mood and need, there is a range of things to do and see, including beautiful skyscrapers and lush greeneries.
Visitors will be guaranteed not being left without expecting a more lively life in corporate apartments. Therefore, corporate housing concept is poised to offer a superior lifestyle with affordability where clients can enjoy various amnesties around them.
Gatherings and Meetings
Summer season is the best time of booking in these apartments because of musical events and cultural gatherings took place in these apartments. Visitors can take advantage of making new neighbors and friends and gather themselves with the people of same profession or business. Therefore, it is highly suggested for new coming visitors and tourists to get themselves surrounded for days with the best housing facilities.
Location: Missouri, USA
US Property
American Architecture Developments
Lake Cabin in Brabourne, Kent Downs Area of Outstanding Beauty, Southeast England
Design: RX Architects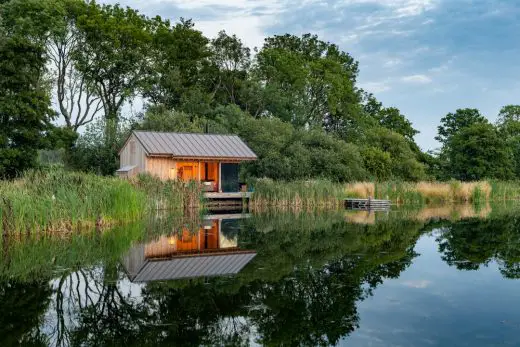 photo : Ashley Gendek
Lake Cabin in Kent Downs
American Building Developments
Comments / photos for the Corporate Housing page welcome