Trusted Conditional or Unconditional Lien Waivers Leverage Advice, Compliance Tips, Building
Conditional Vs Unconditional Lien Waivers – Leverage Both
20 Sep 2019
Conditional Vs Unconditional Lien Waivers and How You Can Leverage Both
Payments are slightly more contentious in the construction industry but given the scale of activity and market volatility, stakeholders resort to protective measures key to staying afloat.
The mechanic's lien, introduced in the seventeenth century, has sparked many a controversy between contractors and owners—the payment-facilitating tool works to safeguard the rights of both parties but is often misused to extract unfounded claims leading to costly project delays.
Typically employed to help contractors get paid on time, the mechanic's lien also holds them accountable to the specifics of what they agreed to finish by a certain timeline. It prevents incidents of fraud and misrepresentation by acting as the document of proof laying out a payment schedule and breaking down work progress by the stage of construction.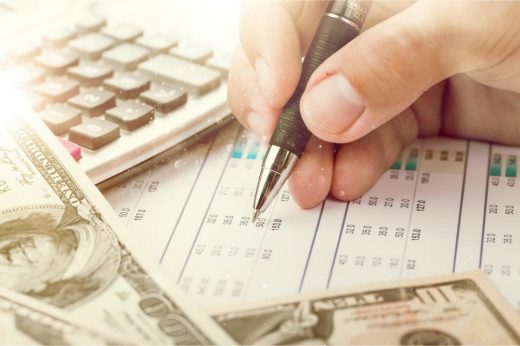 image courtesy of article provider
Issues arise when the document isn't carefully prepared, reviewed, and adhered to. When the owner signs a lien waiver, they agree to fulfill the ensuing terms in the event that the contractor doesn't receive full payment. The terms vary by the type of lien waiver signed: conditional or unconditional.
Once the cobwebs of the lien waiver paperwork are straightened up, parties tread a delicate ground where cracks can form should either of them diverge from agreed-upon goals and checkpoints. This article aims to help you avoid such rough edges by familiarizing you with the level of detail you must note to make your lien waivers airtight.
What Is a Conditional Lien Waiver?
The parties upon signing a lien waiver sign over their mechanic's lien rights. At this time is when a contractor should receive their dues, but haven't always, resulting in the use of two different types of lien waivers. The conditional lien waiver is usually conditional upon the date when payment is actually received.
These waivers are legally enforceable when a verified transaction takes place from the payer to the payee, protecting both parties. The receiving party holds the right to file a lien until the money is encashed whereas the paying party is saved from bogus charges of unpaid dues where aside from paying their payee, they're facing a lien. Construction projects are growing complex by the day, where costing jobs in line with rising direct costs have already inflated budgets beyond measure, and when appropriate terms aren't legally outlined and binding, either party is liable to face legal action they could've avoided.
The mishandling of lien waivers has chronicled many failed projects and business shutdowns because unmet payments threaten business continuity for contractors and subs. Legal loopholes make it harder to use lien waivers to the best of everyone's interests, sometimes even escalating into criminal lawsuits. To better implement them, here are takeaways for your business to run successful manage project paperwork.
Conditional waivers are the preferred mode of payment as it covers everyone and allows projects to progress despite temporary snags. When drafting conditional liens, parties must ensure they note the amount they're owed matched the amount stated on the lien waiver. Confirming this before signing the waiver will save you a ton of heartburn and lost productive hours.
Now for instances when payment terms haven't been honoured while all your rights have been signed over to the other party—here's when unconditional lien waivers enter the picture.
What Is an Unconditional Lien Waiver?
Both lien waivers forfeit the involved parties' lien rights; however, an unconditional lien waiver strips you off the right to file a lien upon your signing it, regardless of you actually receiving payment. This can single-handedly disrupt a construction business's cash flow and forcing contractors into halting work unless they clear their dues to workers and sub-contractor teams. In the eventuality that the owner defaults on payment terms, you won't be able to file a mechanic's lien to cover for the discrepancy. Situations where such defaults occur vary in magnitude and can potentially influence the extent of damages borne by the payee.
If you're compelled to use an unconditional waiver by the bindings of your contract or other reasons, sign it only once your payment clears the bank after a thorough review of its contents to check for vague and unwarranted liabilities thrust upon you. Look for unspecified details such as missing or inaccurate completion dates, scope, and payment figures—you may end up footing bills for irrecoverable damages arising as a result, hence, ensuring your labour and works are ascertained and sealed in the document only serves you.
The paying party often denies payments based on arbitrary interpretations of works completed—for instance, if an owner thinks that the contractor hasn't wrapped up the ductwork to specifications, they can withhold payment until their ideal standards are met, here's where the clause of substantial completion kicks in that outlines what amount of work is considered sufficient to avoid letting arbitrary claims harm a contractor's business. Ensure that your's and your owner's ideas of work completion match and are documented in the waiver. Sometimes technical details like different payment dates can disable a contractor from filing a lien for the gap in time sustained between payment and the date on the waiver.
Always have your waivers evaluated by qualified attorneys to grasp what you're signing over. Lien waivers are only as effective as your contractual documentation—if there are aspects you haven't materialized in the construction contract; it can have a spill-over effect on your financial position in later construction stages. Once the waiver is signed, you're liable to act even on enlisted terms you didn't see through before signing. You're moreover liable for the impact this causes on subcontractors relying on you for their payments. A waiver when signed and delivered is effective to release the owner, construction lender, and surety (when a payment bond is involved.)
Using Lien Waiver Release Forms Effectively
Lien waivers bind the signing parties to the terms spelled out, not third parties involved in the project. Paying contractors doesn't equal paying their subcontractors, which means that the lien claimant could be one of them if their dues aren't cleared. For setting out airtight liens, they must substantially follow one of the forms provided in the U.S. Civil Code sections 8132, 8134, 8136, and 8138.
They are as follows:
Conditional Waiver and Release Upon Progress Payment Form
This form is used when a claimant must sign and release a waiver in exchange for a progress payment not yet paid. The form enables progress payment marking off a certain section of construction works. This doesn't equate being paid the final instalment and is only effective when the claimant is actually paid, i.e. they've cashed the money. It doesn't cover all the items. View the Conditional Waiver and Release Upon Progress Payment form.
The release of lien rights becomes valid only when evidence checks out. It can be demonstrated by:
Receiving party's withdrawal of check
Written acknowledgement provided by the claimant
Conditional Waiver and Release Upon Final Payment Form
Claimants use this form when they're required to sign a waiver and release rights in exchange for the final payment. They also assert that they've received the final payment. View the Conditional Waiver and Release UponFinal Payment form.
Unconditional Waiver and Release Upon Final Payment Form
Unconditional lien waivers, as has been defined, mean that you're giving up your rights to a lien regardless of actually getting paid. Signing this form confirms that you've received the final payment. View the Unconditional Waiver and Release Upon Final Payment form.
Final Comments
Lien waivers are instrumental to construction businesses weathering financial uncertainties. They permeate construction processes, stabilizing and advancing workflows between and among distinct project teams. It's because of their ample everyday use that they're exposed to vulnerabilities emerging from prevailing jobsite inefficiencies. Understanding lien waivers is just not it; thinking of potential flashpoints between owners and contractors and getting them on the same side will reverse negative consequences of unpaid dues and inflammatory business relationships.
Building Articles
Comments / photos for the Conditional Vs Unconditional Lien Waivers and How You Can Leverage Both page welcome