Choosing Good Furniture, Helpful Property Design Tips, Sofa, Interior, Chair
Choosing the Right Furniture
Good Design and Construction – Property Development Article
6 Nov 2018
Choosing the Right Furniture: Helpful Tips to Consider
Looking for the right kind of furniture, either for your home or in your workplace, might not be an easy task. Specific considerations matter a lot, and you have to be very careful. So, read throughout this post and be guided on how to choose the right furniture.
You might be planning to buy a for a piece of furniture, am I right? If yes, how would you pick the right one? How will you choose furniture that would best suit your place? Well, in such case, you should learn some of the basics when it comes to purchasing certain furniture.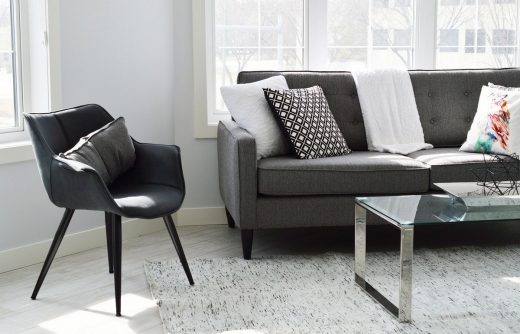 In fact, you shouldn't be fooled by the initial beauty that an item of furniture might provide. Why? It is because the construction and style of the furniture should last for numbers of years, that's why there is a need to consider distinct details along with the quality of construction.
Worry not if you don't have any idea where to start! I will provide you with some helpful tips!
Also read: Furniture Design – Contemporary Furnishing Designs
5 Useful Tips When Choosing the Right Furniture
You might want pieces of advice when it comes to buying furniture, right? Here we go! Consider these tips as you go and pick your best kind of furniture:
Construction
Of course, who wouldn't want a piece of furniture that feels heavy and solid? There is a need for you to avoid particle board as well as light aluminum frames. It is also advised to avoid stick with solid wood construction. Those solid wood frames would generally last a lot longer and are considered as a consistent standard for fine furniture.
Nevertheless, you also have to ensure that the price is consistent with the expectations with regards on how long the said piece would last. Also, the cushion is an essential factor once looking at the construction aspect.
And before you purchase anything, you should give it a sit test, like how you test a certain mattress once buying one. No matter how beautiful the new upholstery piece is, you will not enjoy it if it is not comfortable.
Finish
Once the piece of furniture has exposed wood, there is a need to consider the finish or stain color. Most pieces could be altered dramatically by the color of the finish. You could take a chair from traditional to contemporary via changing the cherry stain to black paint. Similarly, a mahogany piece being painted with white could instantly appear more feminine.
Fabric
Those lighter colored fabrics might be appropriate if you have a formal living room, bedroom or foyer. But, once this piece of furniture would be used often, it is best to pick a slightly darker fabric.
Silhouette
You should also ask yourself whether the general shape of the piece is trendy or could it stand the test of time. Indeed, a piece of furniture is an excellent investment in your home design, and it definitely says a lot about you as well. So, better choose a silhouette which you would love now and in the future too.
However, this doesn't mean that you pick something that is shapeless or a piece without any style. There could be numbers of options out in the market today whether your preferences are traditional or contemporary.
The Unexpected
You should look for furniture which has an unexpected element or has some personality. Indeed, the overall shape of the piece might be a bit unconventional, or there might be some exciting tufting as well as nail head detail. Still, your personal style must be reflected in the piece of furniture of your choice.
Conclusion
Yes, picking furniture is a task that you should consider meticulously.  Knowing that there are several factors to consider along with your personal preferences, it is best to be guided with some of the primary or essential tips before you shop for a piece of furniture. And that's why I provided you with some mentioned above. Again, these are just tips, and the final decision is still based on whether which one you like the most!
Any suggestions? Leave your comments below, and we will be pleased to entertain your thoughts. Hit like and share this post to others too!
Building Articles
Oak Pass House, Beverly Hills, Los Angeles County, California
Architects: Walker Workshop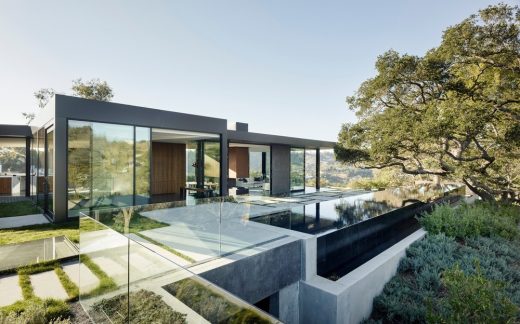 photograph : Joe Fletcher
Oak Pass House in Beverly Hills
Comments / photos for the Choosing the Right Furniture: Helpful Tips to Consider page welcome
Website: Kitchen Countertops Design