A checklist for property viewing guide, Buying property advice, Building purchase tips
Checklist for Viewing a Property
21 May 2021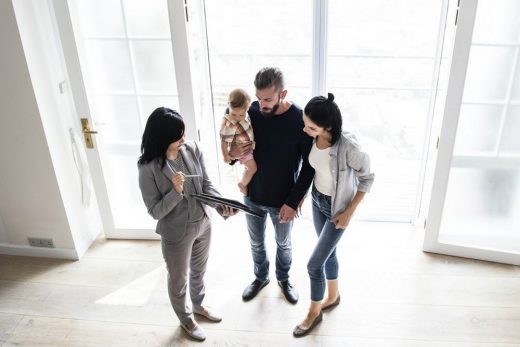 When you get to that stage where you want to buy a new property, it is easy to get caught in a wave of excitement. You will have all sorts of hopes and dreams tied up in this purchase. Yet, you will also have a lot of money invested too. Therefore, when it comes to viewing your property, you need to look with your head and heart. Falling in love with the home of your dreams only to find out that it will be condemned within two years is heartbreaking.
Here we take you through the process of viewing a property. From the start of the process, when you decide what you can afford to the moment before deciding, there are questions to ask along the way.
The brutal facts of the situation
Before you step foot in an estate agent or open a website, you need to take a good hard look at your finances and match these to your expectations. You might have dreams of owning a house in central London, but unless you are rich or know someone rich, it will likely not happen as a first-time purchase. Therefore, you need to know your budget and then test out what this means you can buy.
You also need to be aware of the costs of house buying beyond just the purchase price. There are surveyor costs, mortgage set-up fees, stamp duty, moving costs, solicitor costs, and more.
Once you have acquainted yourself with the amounts of money involved, you will be highly motivated to take a close and detailed look at the property before agreeing to buy.
Deal Breakers
There are significant problems with properties that will stop you from buying from the start. The structural integrity of the property should be your first concern. Walking around the outside of the house is essential, checking for cracks. Some cracks, especially in extensions and end-of-terrace walls, are to be expected. However, anything beyond a hairline crack should prompt a question with the estate agent.
Rooves are also costly to mend and may add a substantial bill to your already mounting costs. A roof generally lasts about 20 years. Older rooves that have had little work or maintenance may need replacement tiles or a new membrane.
A final deal-breaker is damp. Look for mould and flaky plaster; also, check out the ceiling and walls for watermarks. Be aware that owners will try to hide issues with damp, so it is a good idea to look close to the skirting boards and behind the furniture for any signs.
Things to be worried about
While structural problems might stop your sale anyway, as a mortgage company surveyor is likely to raise a query, other issues should cause you a moment of pause. You want the time in your home to be happy and not scuppered by niggling problems that you overlooked when purchasing.
A big one, often underrated, is the position of your garden. A south-facing garden makes it space to used as an extra room, getting sun most of the day. A north-facing garden will constantly be in the shade and a lump of land at the back of your property. Be sure to think carefully about how important a garden will be to you through the year.
Another issue is storage. Too little storage, and you will be tearing your hair out. You could be tripping over boxes throughout your time in the house. Equally, if the rooms are too small or don't get enough light, it can adversely impact your enjoyment of your new home.
Small details like power points and water pressure can also be a deal-breaker. So, check out power point placements and flush the loo to see what the water is like.
Questions on your list
As well as these more significant item issues, it would help if you also asked about the neighbours and the local community. While it may be the perfect house, you might not be happy here if it is not in the middle of the best neighbourhood. Asking questions about the neighbours will feel like gossiping, and you might not get an honest answer. However, if neighbours have been reported to the police, they will be obliged to tell you.
Make sure you switch on all the lights and use all your senses, especially smell, as you walk around. Check out the small details, too, such as maintenance of the gutter and the garden, as they will tell you a lot about the care taken of the property by the current owners.
Checklist for Viewing a Property Conclusion
When you view your property, make sure you visit at least twice. Look once with your heart, but then make sure you apply some logic to the situation. You are investing a lot of money into this property, and you do not want to waste it.
Comments on this A checklist for property viewing article are welcome.
Building Articles
Residential Architecture
RG House, Pato Branco, state of Paraná
Design: Michel Macedo Arquitetos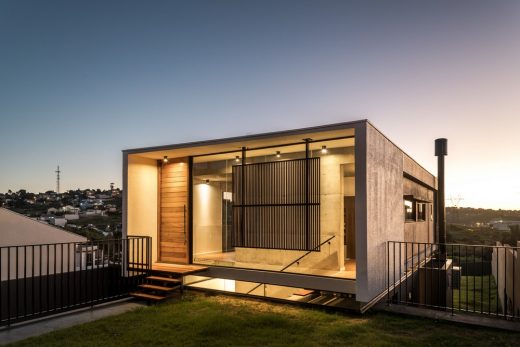 photo : Eduardo Macarios
House in Pato Branco
Casa Anguila, Lima, Peru
Design: Martin Dulanto Sangalli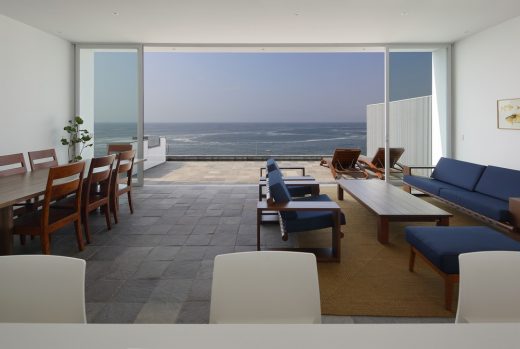 photo : Juan Solano Ojasi
Casa Anguila in Cañete
Comments / photos for the A checklist for property viewing page welcome