Trusted Features to Sell Property Advice, Real Estate Sales Tips, Property Profit Guide
Building A Home To Sell: Design Tips For Better Long Term Profit
11 Dec 2019
Are you thinking about building a home to sell? If you do, then you should make sure that it gets the highest value possible.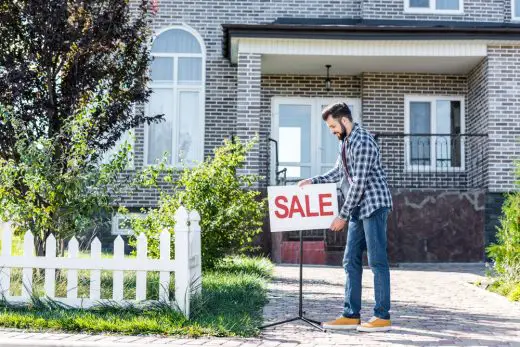 Building A Home To Sell: Design Tips For Better Long Term Profit Advice
Of all the things that homeowners can do to increase the value of their property, one underestimated aspect is the design. This is because most homeowners think that the future buyers of the property will change the appearance based on their preferences anyway, so why exert an effort to make the design of the house pleasing for them? You don't want to commit the same mistake. You should realize that the design can significantly increase the value of your property when home buyers like Element Homebuyers decide to purchase it.
While it's perfectly fine to incorporate personal style into the design of your home upon building it, you have to consider what design elements are the most appropriate for the value of your property over the long term.
Follow the tips below to design your house in ways that add value to it.
Make Your Rooms Feel More Spacious
The choice of furniture is crucial to making the spaces of your rooms feel larger than its square footage. You have to select and place the furniture carefully, making sure that they fit the scale of the room well. Remember that perception is a powerful thing when it comes to buying and selling houses. The actual square footage of the rooms in your house may be small, but with the right strategy, 'we buy home' companies like Nexus Homebuyers will pay a higher price than what you're expecting.
Increase The Appeal Of Your Floors
You may think that there's no point in making your floor clean and decent since potential buyers will only stomp on it. Unfortunately, such thinking won't bring better long term profit to you. The materials on your floor can also influence the value of your home. Most homeowners choose rugs and carpets to save some cash, and, though they're quite appealing, they can't add value to your property that much. Your best bets are hardwood and tiles if you want to make your floors neat and presentable.
Sufficient Lighting Is A Must For The Kitchen
There's no other location in your house that brings so much value than the kitchen. If you're going to spend money to build a home to sell it in the future for better profit, the kitchen should be at the top of your priority. Make the design of the kitchen appealing by installing sufficient lighting in the area as it definitely would help you get an excellent deal in the market. Also, if you want your kitchen to look bigger than its actual size, choose a light that glows more naturally.
Opt for a glossy white door for your kitchen to reflect the light around the room better. Artificial lights like accent and ambient lighting could be another way to get natural lighting for your kitchen area.
Custom Closets In Your Master Bedroom
When increasing the value of your home, you can never go wrong with functional, large walk-in closets. They're a luxury to potential buyers and can really get them excited. The prices for custom closet installation vary, so its best to find an affordable option that doesn't sacrifice the high-end look of the closets.
The More Storage, The Better
You won't hear potential buyers complaining about too much storage in your home. The more storage in your property, the better it attracts a higher price when placed on sale. Ample storage serves multiple purposes, and your prospects would appreciate them. Ideal locations for pullout storage include under the stairs for items that won't fit inside standard-height closets.
Design Your House To Be Energy-Efficient
Homebuyers consider many factors aside from the sale price. They'll also look into the moving fees, the closing costs, and the energy bills they're going to pay in the future once they start occupying the house. As for homeowners like you, attract your prospects by offering an energy-efficient roof design. You can also go the extra mile by installing solar panels on your property.
Boost The Appeal Of Your Property With An Excellent Landscape Design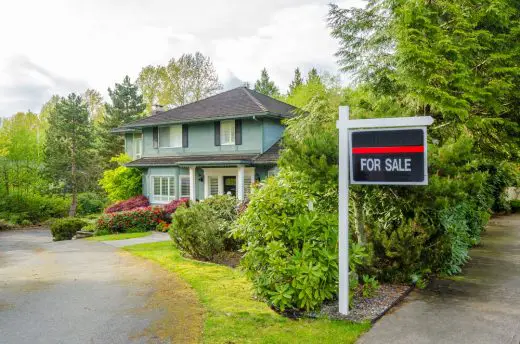 As you probably already know, first impressions count for homebuyers. That said, you have to update the landscape design of your property and make it more attractive. You can start by keeping your front yard tidy, watering the plants daily, and doing the landscaping yourself. However, if you're serious with designing your home for better long term profit, consider hiring an expert landscape designer for fantastic results like this Swedish Summer House in Melbourne.
Paint Your Walls
While walls seem like a regular part of your home, making them pleasing and tidy would pay up when you sell your property in the future. Paint out your walls in white or neutral tones to achieve a clean and more relaxing feel. Avoid using different colors for different walls as it would be difficult to look at and can potentially pull the value of your house down.
Final Thoughts
The design tips mentioned above should help you increase the value of your house and get your desired profit from it in the future. Always be creative with whatever resources you have. Cut your expenses down by only working on designs that can certainly bring more money to you, instead of spending on excessive works that don't even matter to potential buyers. You can also opt to hire professional home designers to help you get the highest possible value for your property.
Comments on this guide to Building A Home To Sell: Design Tips For Better Long Term Profit advice article are welcome.
Property Articles
Property Articles – Selection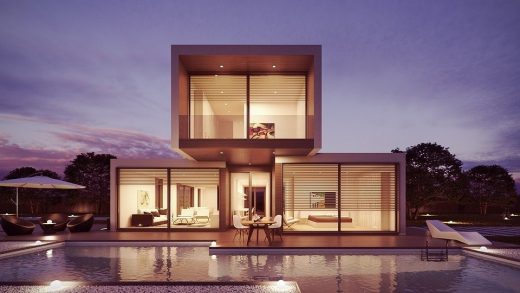 image courtesy of article provider
Comments / photos for the Building A Home To Sell: Design Tips For Better Long Term Profit Advice page welcome